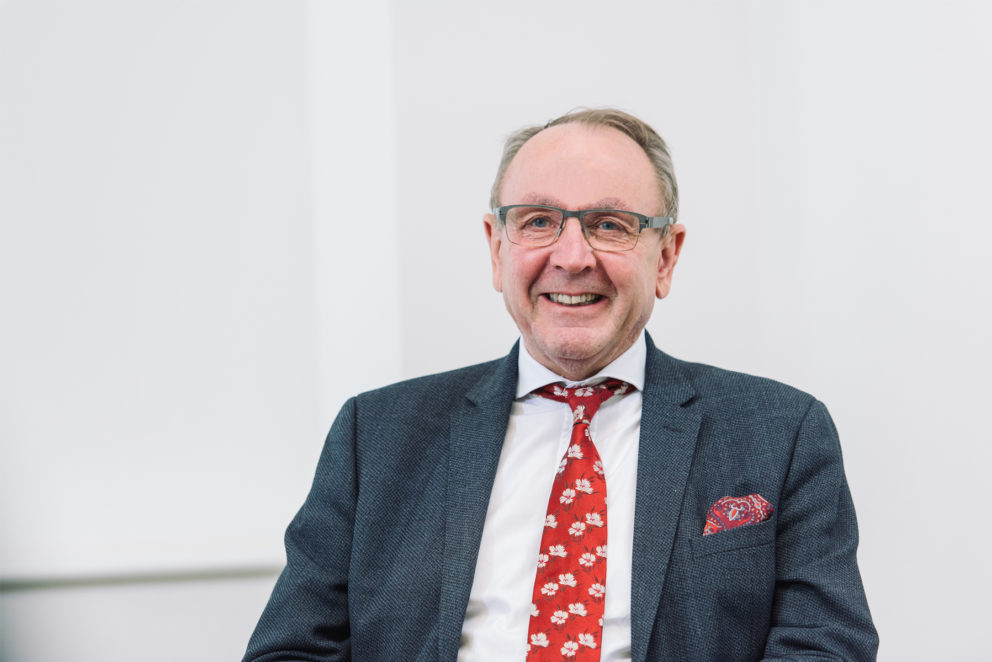 Paul is an industry-acknowledged leader in all aspects of brands law. He specialises in the entirety of the work – from brand and design creation to brand enforcement and exploitation. In terms of exploitation and use of brands, he advises not only on IP rights but day-to-day use of brands in market. This includes advertising, specific product regulatory regimes and relevant consumer law.
As well as being a well-renowned litigator, Paul's litigious practice is one of dispute resolution, in which the commercial avoidance and settlement of disputes is every bit as important as victories in the courts. Paul is a member of the International Trademark Association.
Paul has lectured and taught widely on brands and dispute resolution. In addition to his many corporate clients, he also acted as the legal adviser to the British Brands Group – a UK industry body of brand manufacturers which is widely acknowledged as the UK industry "voice for brands".
Paul's cases have defined the law of brands: creating the law of intermediary liability (L'Oreal v eBay), registrability of non-traditional trade marks (KitKat), genuine use of UK and EU trade marks (Walton v Verweij) and "targeting" of UK/EU trade (BDO v BDO Unibank).
Credentials
BA Law, University of Oxford
Qualified 1983
Partner 1988 – 2020
Consultant 2020
What others say
"Absolutely brilliant, commercial and succinct." Chambers and Partners Global 2021
"An excellent litigator." Chambers and Partners 2021
Paul Walsh is "extremely pleasant to work with." Chambers and Partners 2021
"A masterful tactician" Chambers and Partners 2021
"He [Paul Walsh] has an incredible wealth of experience." Chambers and Partners 2021
Paul Walsh is "a noted authority in the law of designs". Chambers and Partners 2021
"Paul Walsh has fought many of the most closely watched brand infringement cases of recent decades." Chambers and Partners 2021
"One of the most admired trade mark litigators of his [Paul Walsh] generation" Chambers and Partners 2021
Paul Walsh is "a brand creation and enforcement expert." WTR 1000 2021
Paul Walsh "is second to none in the trademark field – the person you want onboard when you head into litigation matters. His counsel is commercial, pragmatic, clear, succinct and timely." WTR 1000 2020
Paul "maintains a booming dispute resolution practice" WTR 1000 2020
"A strategic maven who can establish IP rights as easily as he can litigate to protect them" WTR 1000 2020
Paul Walsh is "absolutely brilliant, commercial and succinct." Chambers and Partners 2020
"Paul Walsh is one of the most admired trade mark litigators of his generation" Chambers and Partners 2020
Paul Walsh is "an excellent all-round brands expert" Legal 500 2020
"a tenacious litigator" Who's Who Legal Trademarks 2019
Paul Walsh "will go the extra mile for clients" Who's Who Legal Trademarks 2019
"Paul Walsh is one of the most accomplished trade mark litigators working today. A client says: "I always feel that I am in very safe and commercial hands. He has a great ability to reduce complex matters to a couple of easily understandable issues and to give clear direction and strategy."" Chambers and Partners 2019
Paul Walsh maintains a sterling reputation for his handling of commercially sensitive trade mark litigation. Sources say: "He has really good instincts for the points that matter and is very sophisticated and strategic in his approach." Chambers and Partners 2018
Recommended For
PATMA: Trade Mark Attorneys
Intellectual Property Law
Intellectual Property: Trade marks, copyright and design
Enforcement and Litigation
Trade Mark Strategy & Counseling, Trade Mark Litigation
Intellectual Property (star individual)
Trade Mark Office Proceedings
Related Articles