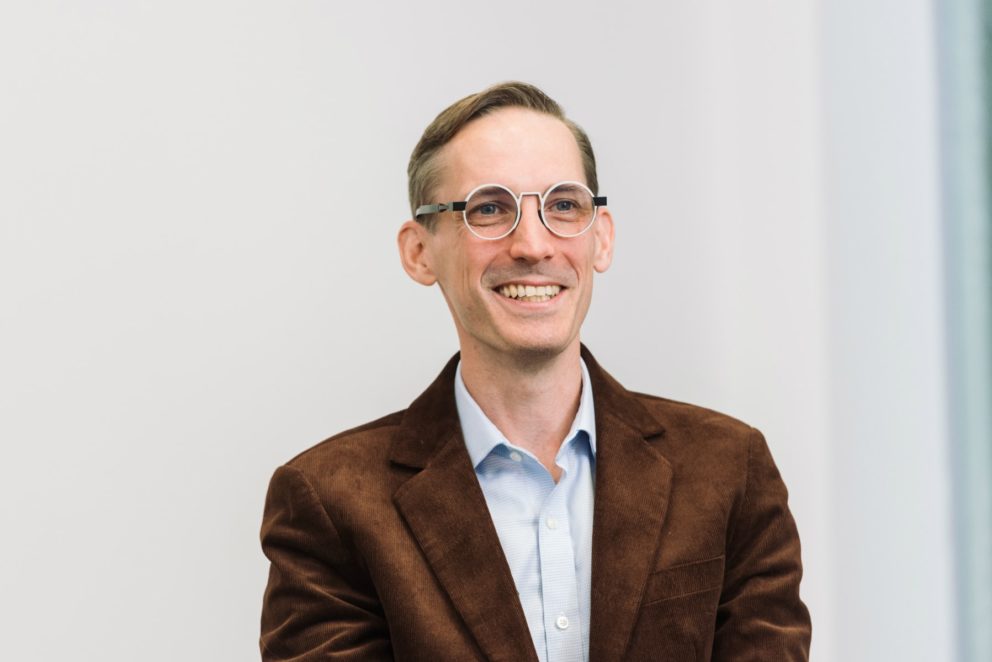 James joined Bristows in 2002 and specialises in contentious IP matters. He has a breadth of experience in advising on patent disputes in the telecommunication, electronics, aeronautics and oil and gas fields. Other areas of James' practice include the interplay between IP and competition law and copyright infringement with an IT-focused subject matter. James is experienced in dealing with cross-border litigation in Europe, North America and Asia. He is closely involved with preparations for the UPC and led a team in our well publicised UPC Moot designed to stress test the UPC procedures in a real-time framework.
James' doctorate in optoelectronics and general background in physics provides him with a firm understanding of highly technical issues. He is experienced in working with a diverse range of technical subject matter from 3G mobile telecommunications and optical data storage to immunoassay techniques and pharmaceuticals. James has advised on a number of high profile IP disputes, including acting for Aerotel in the Court of Appeal's ruling on patentability of business methods and software patents and for Philips in a successful patent claim in the field of human computer interaction and computer vision.
James is a qualified Solicitor-Advocate with full rights of audience before all of the UK's civil courts. He is a member of AIPPI and CIPA.
What others say
"Boon's doctorate in physics gives him technical savvy in most technologies, while he has cultivated legal expertise in the intersection of IP and competition law – together these attributes make him a smart choice for FRAND and SEP issues." IAM Patent 1000 2023
"James Boon frequently represents companies in the technology sector in high-stakes and often industry-critical litigation. He has particular expertise with regard to standard-essential patents." Chambers and Partners 2023
"James Boon is a very bright, experienced and analytical litigator." Chambers and Partners 2023
"A good operator who pushes hard for his clients." Chambers and Partners 2022
"James is exceptionally bright and is a strong tactician." Chambers and Partners 2022
James "is really good at seeing the big picture." Chambers and Partners 2022
"James Boon - Exceptionally smart. Great to work with." Legal 500 2022
"For telecommunications, electronics, aeronautics and energy disputes, James Boon is the one to call." IAM Patent 1000 2022
James is "a valued adviser on issues surrounding the impending UPC." IAM Patent 1000 2022
"Recommended for electronics/telecoms patent disputes." MIP IP Stars 2022
"James stands out for being amazing technically, conscientious in his work, and his grasp of detail is impressive." Chambers and Partners 2021
"He [James Boon] has particular expertise with regard to standard-essential patents." Chambers and Partners 2021
"James Boon is an extremely sharp lawyer who always fights hard for the best for his clients." Legal 500 2021
"Technically proficient." IAM Patent 1000 2021
James "gives his attention to every part of a case." IAM Patent 1000 2020
His [James Boon] "refined technical understanding" informs his advice on patent disputes in the telecoms, electronics, aeronautics and oil and gas fields. IAM Patent 1000 2020
"James Boon frequently represents companies in the technology sector in high-stakes and often industry-critical litigation" Chambers and Partners 2020
"James Boon is a patent litigator with a strong track record in telecommunications and hi-tech disputes. A client says "he provides a high-quality service which is critical to what we do."" Chambers and Partners 2019
James Boon "has a thorough grasp of telecommunications technologies and FRAND issues. Everything he does is of the highest quality and in line with agreed time and cost deadlines. On top of that, his communications are crystal clear." IAM Patent 1000 2018
James Boon represents companies in litigation concerning aeronautics, electronics, telecommunications and oil and gas technology. One interviewee says: "He is technically brilliant, super-clever, very strategic and has a loyal following of clients," adding: "He is a real asset to the practice." Chambers and Partners 2018
Recommended For
Intellectual Property Law
Intellectual Property: Patent Litigation
Intellectual Property: Patents (contentious and non-contentious)
UK Cross-Border Telecoms Patent
Leading Partner: Patent Litigation
Related Articles