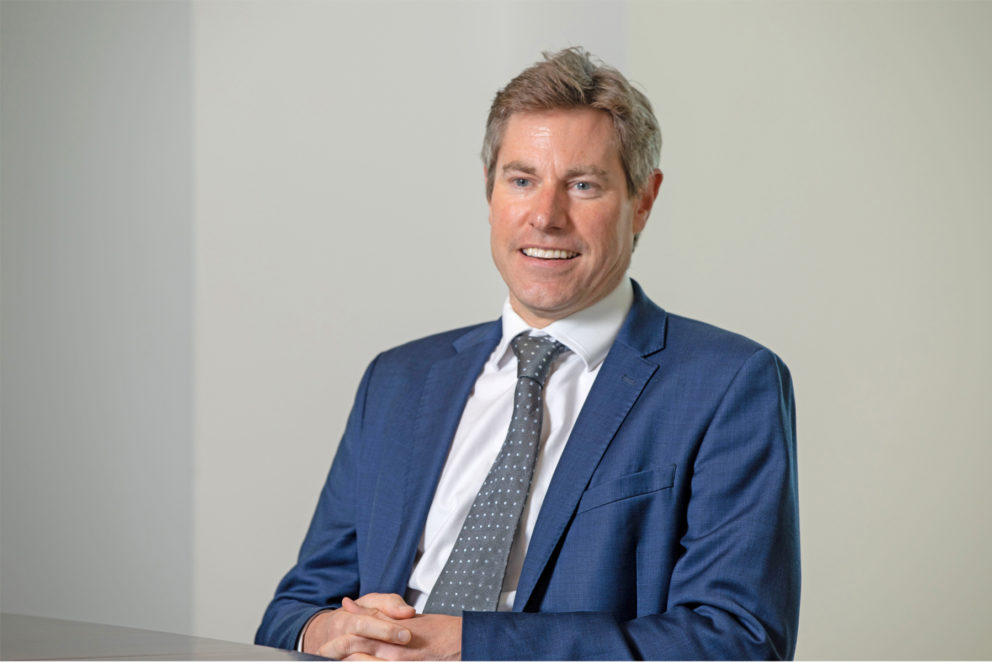 Andy is joint head of the patent litigation department. His advice covers the full range of intellectual property rights, with a particular emphasis on patents, trade marks, registered designs and trade secrets.
Andy has considerable experience of representing high profile clients in IP disputes across a wide range of technologies, including complex mechanical and FMCG products, pharmaceuticals, mobile phones, automotives, electronics and medical devices. He has conducted several successful mediations of IP disputes and regularly provides freedom to operate and validity opinions. Frequently, he is asked by clients to coordinate cross-border litigation. He also has experience of making discovery applications to UK courts pursuant to letters of request/letters rogatory issued by foreign courts.
Andy has acted in many of the leading cases over recent years. These include the Unwired Planet/Conversant case in the High Court, Court of Appeal and Supreme Court on SEP/FRAND licensing [2020] UKSC 37 on behalf of ZTE. Other clients include Siemens, Samsung, Kennametal and Heineken.
Andy is frequently asked to comment and lecture on IP issues and is a regular speaker at international conferences on strategic considerations for European and international patent litigation. He regularly provides comments to the national press on intellectual property issues. He is on the Lexis Nexis IP & IT Editorial Board.
Recent cases include:
Unwired Planet v Samsung (acting for Samsung).
Heineken v Anheuser–Busch (acting for Heineken).
Wobben v Siemens (acting for Siemens, also on appeal).
Sandvik v Kennametal (acting for Kennametal).
Conversant v ZTE (acting for ZTE in patent trials concerning standard essential patents, anti-suit injunction hearing, and hearings up to the Supreme Court on jurisdiction issues concerning FRAND licensing).
Jushi v OCV (acting for Jushi in leading Court of Appeal case relating to overlapping ranges).
Alcon Pharmaceuticals v Pharmathen (acting for Alcon in preliminary injunction proceedings).
Allergan v Ipsen (acting for Ipsen in case involving Swiss-type and EPC 2000 claims).
BAE v Thales (acting for Thales).
Kenilworth v Blackberry and Microsoft (acting for Kenilworth).
Siemens v Seagate (acting for Siemens in Northern Irish proceedings).
What others say
"Andrew is very well experienced in pan-European patent enforcement. He offers up canny and creative strategies and is skilled in managing local counsel. On top of it all, he's enjoyable to work with." IAM Patent 1000 2023
"Andrew Bowler is brilliant. He's very nice to work with and he gives an incredibly helpful overview into how strategies can be deployed in all areas of intellectual property." Chambers and Partners 2023
"No nonsense and good to work with." Juve UK 2023
"Experienced litigator" Juve UK 2023
"Andrew Bowler is an accomplished patent litigator used to working across a wide range of technical disciplines in cases with cross-border implications. He has experience handling standard-essential patents on behalf of telecoms and electronics multinationals." Chambers and Partners 2022
"Brian Cordery and Andrew Bowler are excellent – astute litigators as well as approachable and client-friendly." Legal 500 2022
Andrew Bowler "practises across the industry spectrum but is perhaps best known for acting in leading cases." IAM Patent 1000 2022
Andrew is an "experienced patent litigator who makes life difficult for the other side." IAM Patent 1000 2022
"Good coordination, easy-going and friendly; a real strategist." Juve UK 2022
"Recommended for electronics/telecoms patent disputes." MIP IP Stars 2022
"A very technically able lawyer." Chambers and Partners 2021
"He [Andrew Bowler] is fast and practical in his advice and responses and thinks of the client as a strategic partner." Chambers and Partners 2021
Andrew Bowler is "an accomplished patent litigator used to working across a wide range of technical disciplines in cases with cross-border implications." Chambers and Partners 2021
"He [Andrew Bowler] is very knowledgeable in patent law and patent litigation." Chambers and Partners 2021
"He [Andrew Bowler] has experience handling standard-essential patents on behalf of telecoms and electronics multinationals." Chambers and Partners 2021
Andrew Bowler is "really excellent." Juve UK 2021
"He [Andrew Bowler] is outstanding at picking up on the decisive issues and presenting sharp solutions." IAM Patent 1000 2021
"Strategic guru." IAM Patent 1000 2021
Andrew Bowler is "a talent." IAM Patent 1000 2020
"He [Andrew Bowler] is always presenting sharp solutions" Who's Who Legal Patents 2020
"Andrew Bowler is hailed as the number-one choice for patent litigation in the UK due to his remarkable reputation" Who's Who Legal Patents 2020
"Andrew Bowler is a pleasure to work with, bringing well-honed and realistic strategic direction to any case." Legal 500 2020
"He [Andrew Bowler] is extremely good at explaining complicated issues." Chambers and Partners 2020
"Andrew Bowler is an accomplished patent litigator" Chambers and Partners 2020
"Andrew Bowler is well thought of for his work on life sciences as well as hi-tech matters. A source says: "He has a dependable instinct for identifying the important points in a case and an encyclopaedic knowledge of IP law."" Chambers and Partners 2019
"Bowler's diligence and motivation never fail to impress. He's an exceptionally bright and thoughtful litigator – one of the most talented and effective out there." - IAM Patent 1000 2018 Andrew Bowler has "a great reputation and is very easy to work with", according to one interviewee, who goes on to add: "His ability to present cases in a simple and comprehensive way is simply first class. Who's Who Legal 2018
The "extremely bright and incredibly conscientious" Andrew Bowler handles hi-tech and life sciences patent disputes. Clients say: "He is very pragmatic, sensitive to business goals, forward-thinking and manages cases well from start to end." Chambers and Partners 2018
Recommended For
Life Sciences: Patent Litigation
Patent Litigation & Trade Mark Litigation
Intellectual Property Law
Intellectual Property: Patent Litigation
Intellectual Property: Patents (contentious and non-contentious)
Intellectual Property: Patent Litigation
Patent Litigation & Trade Mark Litigation
Intellectual Property Law
Life Sciences: Patent Litigation
Patent Strategy & Counseling
Related Articles