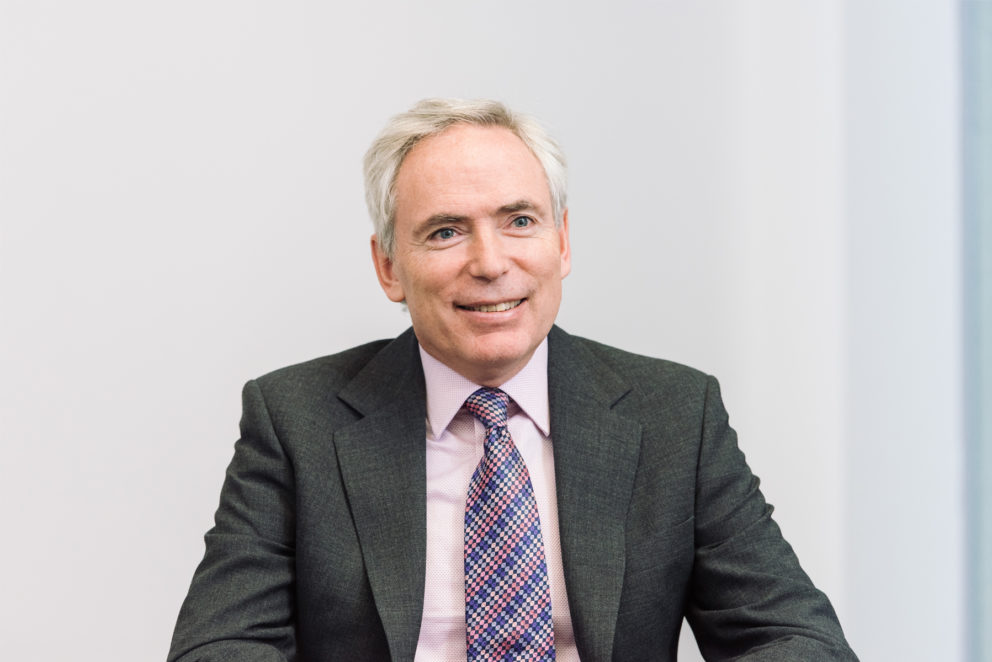 Matthew is the head of Bristows' Commercial IP group and advises on transactions involving the development, exploitation and transfer of intellectual property rights.
His scientific background is of particular assistance when negotiating and advising on transactions involving new technologies. He has advised on a number of successful global licensing programmes for the exploitation of new technologies and has also advised in relation to international patent pooling arrangements.
He works across many sectors but has particular experience in the pharmaceuticals, biotechnology, medtech, electronics, software, telecoms, petrochemical, cleantech and other industrial sectors. Matthew's experience in negotiating commercial contracts for pharmaceutical, biotechnology and medtech clients includes technology licensing agreements, R&D collaboration agreements, drug development and licensing agreements, clinical trial agreements and option agreements for licences. He also advises pharmaceutical and biotechnology clients on the commercial and intellectual property law aspects of manufacturing, distribution, co-promotion and marketing agreements.
The negotiation of agreements to resolve disputes involving intellectual property rights forms a significant part of Matthew's practice. This has included global settlements to end litigation across multiple jurisdictions involving complex intellectual property, licensing and financial arrangements.
He advises on the intellectual property aspects of setting up joint ventures and other collaborations including in relation to the ownership and licensing of intellectual property and improvements. Matthew has particular experience advising on intellectual property issues relating to technical standards including FRAND terms for licensing standard essential patents.
Matthew was involved in setting up the IP Transactions Course at the UCL Faculty of Laws, University College London and lectures on the course.
Credentials
BSc Physics, Imperial College, London
Diploma in Intellectual Property Law and Practice, University of Bristol
Qualified 1991
Partner 1998
What others say
"At Bristows, Matthew Warren is 'an excellent practitioner' with over 30 years of experience in the life sciences sector." Who's Who Legal 2023
"Matthew is an excellent lawyer and fully understands the needs of research institutions when licensing IP to commercial third parties. He is highly recommended for patent transactions." IAM Patent 1000 2023
"Matthew Warren leads the firm's commercial IP practice and has a notable profile acting on the manufacture and development of pharmaceutical products. He is well thought of for his work on behalf of growth-stage and well-established innovators in life sciences." Chambers and Partners 2023
"A highly skilled transactional lawyer." Chambers and Partners 2023
"Matthew is thorough and dependable. He is generally available which is helpful. Matthew has worked on most of the innovative projects we have undertaken in the last few years." Legal 500 2023
"Matthew Warren knows his stuff and is involved in a wide variety of life science transactions. He is very reliable." Legal 500 2023
"An excellent contracts lawyer." Chambers and Partners 2022
"Matthew Warren leads the firm's commercial IP practice, and has a notable profile acting on the manufacture and development of pharmaceutical products. His recent work includes collaboration and licensing agreements in relation to COVID vaccines." Chambers and Partners 2022
"Matthew Warren knows his stuff and is unflashy." Legal 500 2022
Matthews "physics background makes it easy for him to get his head around almost any subject matter." IAM Patent 1000 2022
"Matthew Warren is very sensible and provides sound advice." Legal 500 2020
Matthew "is great at getting deals involving new technologies inked in all industries." IAM Patent 1000 2021
Matthew Warren has his "fingers on the pulse as far as new technologies are concerned." IAM Patent 1000 2020
Recommended For
Life Sciences: Transactional
Intellectual Property Law and Life Sciences Law
Life Sciences: Transactional
Intellectual Property: Patents (contentious and non-contentious) (leading individual)
Intellectual Property: Trade marks, copyright and design
Life Sciences and Healthcare
Transactions: Highly recommended
Intellectual Property Law
Life Sciences and Healthcare
UK Cross-Border Telecoms Patent
Patent Strategy & Counseling, IP Transactions
Related Articles