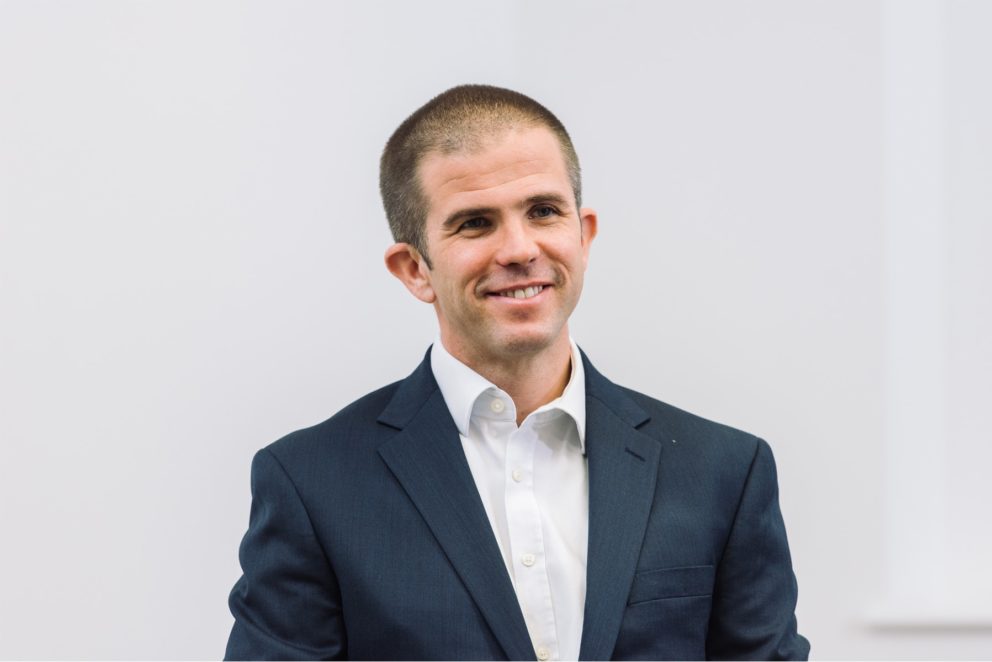 Tim has a broad range of transactional commercial real estate experience acting for clients ranging from institutional investors and blue chip technology companies to high net worth private individuals.
Tim has a particular focus on the office, retail and leisure sectors and frequently advises on occupier side transactions. His recent real estate experience includes:
Advising a global food hall brand on the acquisition of an anchor tenancy within the re-developed retail areas of London Waterloo train station.
Acting for a joint venture vehicle in relation to the disposal of a portfolio of investment properties for a total consideration in excess of £110m.
Advising a high net worth individual on the acquisition and development of a multi-let city centre industrial building and conversion to student accommodation use.
Acting on behalf of a multinational technology business on the acquisition of a new London HQ with an annual rent in excess of £2.5m.
Restructuring the UK property interests of a NYSE listed technology and licensing business.
Representing a clean energy business in connection with the preparation for sale and ultimate disposal of a site designated as a waste wood processing plant and biomass power station.
Advising investors, landlords and occupiers on their strategy for COVID response including a variety of rent re-structuring and conditional surrender arrangements.
Tim is interested in the potential for technology to improve the way that property is designed, constructed, traded and occupied. He has committed to promoting London as a home for the international technology community as a Tech London Advocate.
Credentials
LLB (Hons), University of Southampton
LLM, University of Southampton
Qualified 2004
Partner 2018
What others say
"Tim is an excellent practitioner who can explain complex matters in a straightforward way with a clear focus on commercial implications." Chambers and Partners 2024
"Tim is a fantastic real estate lawyer. He is commercially astute and is well versed in dealing with occupiers across multiple sectors and geographies." Chambers and Partners 2024
"He always provides exceptional attention to detail and is focused on achieving the best results for clients." Chambers and Partners 2024
"Tim Allen is friendly, approachable, and always has time for his clients. His knowledge is top notch, and he always explains the situation in a way that non-legal professionals can easily understand." Legal 500 2024
"Tim is an excellent real estate lawyer and an expert in his field. He is commercial and will fight for his client's requirements. Chambers and Partners 2023
"Tim Allen is a real estate practitioner with strong expertise in commercial landlord and tenant matters, including lease negotiations and office moves. He often advises clients from outside the UK on their property needs." Chambers and Partners 2023
"He is extraordinarily knowledgeable and has a high level of commercial sense and vision." Chambers and Partners 2023
"He is very supportive and has great transactional skills." Chambers and Partners 2023
"Tim Allen is extremely approachable and has been a massive support on some challenging projects." Chambers and Partners 2022
"Tim Allen is always available and offers clear, succinct advice." Legal 500 2021
"Tim Allen is hungry, commercially minded and a pleasure to deal with." Legal 500 2021
"I would highly recommend Tim to anyone for real estate work." Legal 500 2021
"Tim Allen is another 'stand out' name" Legal 500 2021
Tim Allen is "always on hand" Legal 500 2021
Tim Allen's " practice is focused on sale and leaseback transactions, property finance and landlord and tenant work. " Legal 500 2021
"The exceptional Tim Allen" Legal 500 2020
"Tim Allen's work is exceptional. Commercially pragmatic, hard working, and explained concepts clearly. His associate Gemma Kirsch also follows in the same footsteps." Legal 500 2020
"In particular, Tim Allen is a key individual at Bristows. He takes a commercial view on issues in order to best advise the client whilst ensuring negotiations do not become protracted." Legal 500 2020
"Working closely with Tim Allen and Gemma Kirsch is a fantastic experience, their pragmatism alongside industry knowledge is invaluable." Legal 500 2020
"Tim Allen and Giles Davy provide specialist knowledge which is particularly invaluable when negotiating turnover rent provisions." Legal 500 2020
Tim Allen has proven to be 'invaluable in lease negotiations on a tight timeframe'. Legal 500 2019
Recommended For
Commercial Property: Corporate Occupiers (next generation partners)
Real Estate: £10-50 million
Commercial Property: Corporate Occupiers (next generation partner)
Real Estate: Mainly Mid-Market
Real Estate - Commercial Property (next generation lawyer)
Related Articles