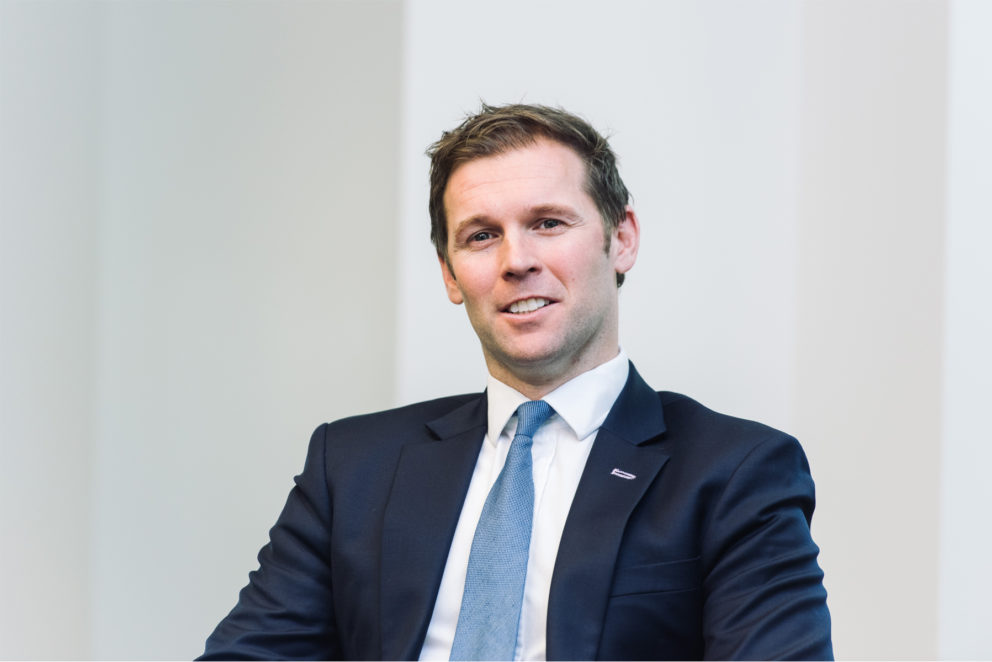 Jeremy is an IP specialist and has advised on many contentious matters involving trade marks, copyright, designs, and confidential information.
He has advised on a number of high profile disputes before the High Court, Court of Appeal, Court of Justice, EUIPO and General Court. He has even led the advocacy before the Court of Justice.
Jeremy has acted in some of the leading cases that have developed intellectual property law such as:
L'Oreal v eBay which concerned the liability of online e-commerce platforms and was the first case to consider injunctions against non-infringing intermediaries.
Cadbury v Nestle which concerned the registrability of the shape of a four fingered KitKat chocolate bar.
Glaxo v Sandoz concerning the colour and shape of an asthma inhaler for passing off.
Jeremy also has extensive registered design, unregistered design and copyright litigation experience for a diverse range of products ranging from luxury jewellery and fashion, plastic containers, artworks, pharmaceutical products and consumer goods.
Jeremy is a specialist in advising on strategies to combat IP infringement in the digital world and has advised on a number of cases regarding online infringement. As a consequence, Jeremy also has a particular interest in cross border injunctions and jurisdiction for EU trade marks and designs as well as copyright.
As part of his breach of confidential information practice, Jeremy has considerable experience in arbitration. Jeremy specialises in arbitration involving technical subject matter and his cases have ranged from chemical compounds used in deodorants to chemical processes. Many of his arbitration cases involve substantial damages claims.
He is widely recognised by the legal directories and is listed as a "leading practitioner" by Legal 500 and is one of a small group of Gold ranked litigators by World Trade Mark Review. Currently Jeremy is Chair of the MARQUES Dispute Resolution committee and is a member of various INTA committees.
Credentials
LLB (Law)/BA (Politics), Victoria University of Wellington
Qualified Barrister and Solicitor of the High Court 2002 (New Zealand)
Qualified Registered Patent Attorney 2005 (New Zealand)
Qualified 2008 (England and Wales)
Partner 2014
What others say
"A fantastic practitioner in the trade mark space." Chambers and Partners 2022
"Jeremy Blum is well structured in his thinking, keeps his clients informed and listens carefully to their concerns, providing timely updates." Chambers and Partners 2022
"Jeremy Blum is recognised for his work on often precedent-setting trade mark and design cases for clients. He has notable experience handling litigation concerning shape and colour trade marks." Chambers and Partners 2022
"His encyclopaedic knowledge of trade mark law makes him the go-to lawyer of choice particularly for difficult cases such as non-traditional trade marks and passing off and factually complex cases." Legal 500 2022
"Jeremy Blum is one of the leading trade mark litigators in the UK, if not Europe with extensive experience in the High Court, Court of Appeal, IPEC and the CJEU." Legal 500 2022
Jeremy Blum leads "the team with distinction." Legal 500 2022
"Led by the partners Jeremy Blum (trade marks) and Simon Clark (copyright and designs) they boast leading individuals across the soft IP spectrum." Legal 500 2022
"He [Jeremy Blum] is very experienced, knows his stuff and is very easy to work with." Chambers and Partners 2021
"He [Jeremy Blum] is a good litigator and has a pragmatic approach to things." Chambers and Partners 2021
"Jeremy Blum has notable experience handling litigation concerning shape and colour trade marks." Chambers and Partners 2021
"Recognised for his [Jeremy Blum] work on often precedent-setting trade mark and design cases for clients." Chambers and Partners 2021
Jeremy Blum "manages multinational litigation very efficiently." WTR 1000 2021
Jeremy Blum is "prompt and practical with his advice." WTR 1000 2021
"His no-nonsense, sensible approach results in a stellar service." WTR 1000 2020
Jeremy Blum has "a clear understanding of commercial and strategic objectives" WTR 1000 2020
Jeremy Blum has an "encyclopaedic knowledge of trademark law" WTR 1000 2020
Jeremy "is an authority on brand protection in the online environment." Chambers and Partners 2020
"Jeremy Blum provides "an attentive and prompt service and delivers comprehensive and clear advice"" Chambers and Partners 2020
Jeremy Blum is "a highly talented IP practitioner" Who's Who Legal Trademarks 2019
"Jeremy Blum advises on contentious matters involving trademarks and design and is 'very good on strategy, tactics and detail'". Legal 500 2019
Recommended For
Intellectual Property
Chambers and Partners 2022
Intellectual Property: Trade marks, copyright and design (leading individual)
Legal 500 2022
Commercial Litigation
Legal 500 2022
PATMA: Trade mark attorneys
Legal 500 2022
Trademarks
Who's Who Legal: IP 2021
Global Leaders: Private Practice UK
World Trademark Review Global Leaders 2021
Enforcement and Litigation
World Trademark Review 2021
Trade Mark Litigation
MIP, IP Stars 2021
Intellectual Property (next generation lawyer)
Legal 500 2020
Brand Management
Legal 500 2020
Trademarks
Who's Who Legal 2019
Related Articles