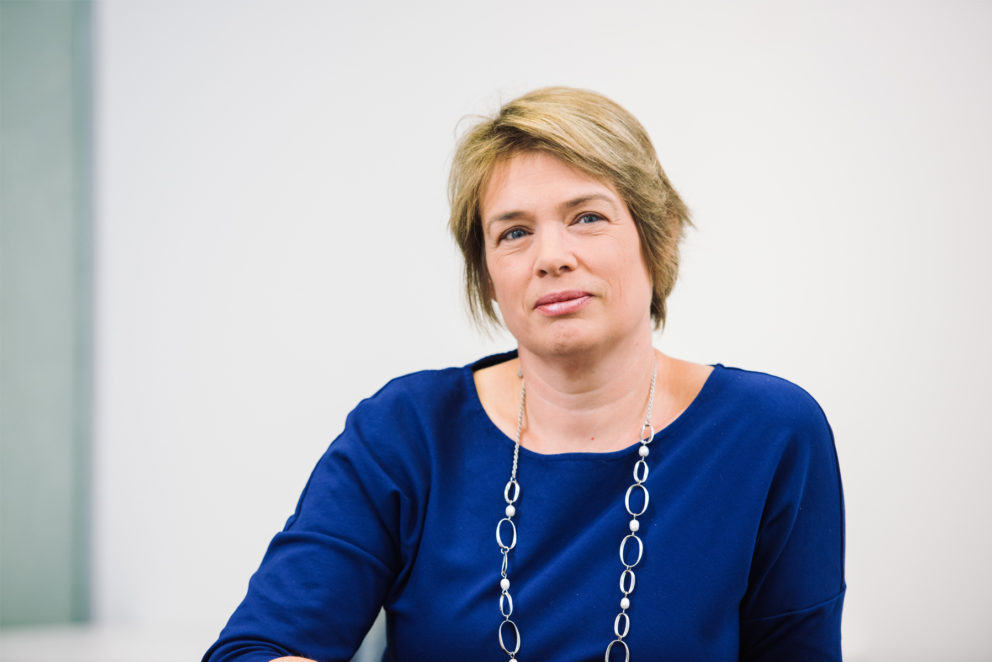 Sophie specialises in EU and UK competition law and litigation. She has a particular interest in working with businesses in the technology and pharmaceutical sectors, and in relation to the competition issues that arise in connection with standardised technology. Her practice spans all competition issues, but has a particular focus on litigation and investigations.
Sophie has significant experience of competition litigation in the UK courts. She has been involved both in pure competition law actions, acting for both claimants and defendants, and in several substantial pieces of patent litigation in which competition defences have been raised. Sophie has market-leading experience of cases involving FRAND licensing obligations, acting for both implementers and patentees. Alongside this, Sophie's case load to date has included defending applications for interim injunctive relief, handling mixed stand-alone/follow-on damages claims, raising and defending competition issues arising from the seeking of remedies in IP cases and claims arising from IP licences.
Alongside her litigation case-load, Sophie handles competition authority investigations at both EU and national level, including in dawn raid situations. A recent focus has been on CMA investigations into the UK generics sector. Issues on which she has advised in this context include both substantive competition law and procedural issues, such as legal professional privilege, as well as dealing with competition director disqualification cases which are now a focus for the UK competition regulator.
Sophie is Vice Chair (Competition) of the Competition Law Association (CLA) Committee. She regularly contributes feedback on competition policy issues, as well as speaking at conferences and writing on competition law issues in journals and blogs. Sophie is a regular contributor to Bristows' blog on the competition/IP interface, the CLIP Board. She also teaches the competition law module on the University of Oxford Postgraduate Diploma in Intellectual Property Law and Practice course.
Credentials
MA French and German, University of Cambridge
PhD German Literature, University of Cambridge
Postgraduate Diploma in Competition Law, KCL
Qualified 2004
Admitted in Republic of Ireland (non-practising)
Advocaat bij de Balie te Brussel
Partner 2016
Track UK SEP/FRAND judgments using our free online database
What others say
"Sophie Lawrance has a prominent practice in contentious competition matters, assisting clients with CMA investigations and allegations of anti-competitive behaviour. She has significant experience in the crossover between competition and IP law, such as standard-essential patents and FRAND litigation." Chambers and Partners 2023
"The level of understanding she has of the industry area is so high that you don't just feel like you are in safe hands, you feel like you are talking to someone who 100% understands the environment." Chambers and Partners 2023
"Sophie is a pleasure to work with and she made herself available for discussions and responses at short notice." Chambers and Partners 2023
"Sophie Lawrance is intellectually sharp and hard working. She has fantastic in-depth knowledge of the law and is great at handling complex disputes." Chambers and Partners 2023
"Sophie Lawrance has a fantastic understanding of all issues on the competition law/intellectual property interface. Always a pleasure to deal with." Legal 500 2023
"Sophie Lawrance gives excellent concise advice. She and her team are very responsive and user friendly." Legal 500 2023
"The team is led jointly by the 'simply excellent' Stephen Smith and technology and pharmaceutical sector expert Sophie Lawrance." Legal 500 2023
"Sophie Lawrance is one of the finest competition lawyers in the City. Her analysis is always spot on. She is a fine advocate – both in writing and orally in regulatory hearings. And she can always be relied on to give accurate advice, which she then distils into the right tactical move for the clients to achieve their aims." Legal 500 2023
"The 'fantastic' Sophie Lawrance draws superlative praise from various blue-chip clients, which turn to her for representation in consumer technology and pharmaceutical sector proceedings." Legal 500 2023
"Sophie Lawrance has a fantastic understanding of all issues on the competition law/intellectual property interface. Always a pleasure to deal with." Legal 500 2023
Sophie "has a rich understanding of competition law and is focused on delivering for her clients." Chambers and Partners 2022
"Sophie Lawrance has a prominent practice in contentious competition matters, assisting clients with CMA investigations and allegations of anti-competitive behaviour, with significant experience in standard-essential patents and FRAND litigation." Chambers and Partners 2022
Sophie "has a rich understanding of competition law and is focused on delivering for her clients." Chambers and Partners Europe 2022
"Sophie has an exceptional client base (she worked for ZTE in the famous Supreme Court case) and is able to both navigate highly complex issues and drive creative and novel global strategies." Legal 500 2022
"Sophie Lawrance has a fantastic understanding of all issues on the competition law/intellectual property interface, especially in relation to all issues FRAND-related." Legal 500 2022
"Sophie Lawrance is always up to date on all matters FRAND and beyond, quick with technical details and a pleasure to work with." Legal 500 2022
"Sophie Lawrance - Always a pleasure to deal with." Legal 500 2022
"Sophie Lawrance has a fantastic understanding of all issues on the competition law/intellectual property interface." Legal 500 2022
"Sophie has an exceptional client base (she worked for ZTE in the famous Supreme Court case) and is able to both navigate highly complex issues and drive creative and novel global strategies." Legal 500 2022
"Pat Treacy and Sophie Lawrance are the lawyers to go to when IP intersects with competition law." MIP IP Stars 2022
"She [Sophie Lawrance] can take on a huge amount of information and drill down to the specific issues at hand." Chambers and Partners Global 2021
Sophie has "an impressive client list that consists of major technology sector clients." Chambers and Partners Global 2021
Sophie "increasingly draws praise for her work on civil litigation aimed at the private enforcement of competition law principles." Chambers and Partners Global 2021
Sophie Lawrance has "significant experience in standard-essential patents and FRAND litigation." Chambers and Partners 2021
Sophie Lawrance "has a prominent practice in contentious competition matters." Chambers and Partners 2021
"well-respected" Global Competition Review 2021
Sophie is "great for FRAND." Juve UK 2021
"Sophie is responsive, wicked-smart and, most importantly, easy to work with." Legal 500 2021
"Sophie Lawrance is approachable and is an excellent communicator." Legal 500 2021
Sophie is an "excellent communicator " Legal 500 2021
Sophie Lawrance "benefits from a wealth of experience." Legal 500 2021
"Sophie Lawrence is widely recognised and very talented" Legal 500 2021
Sophie Lawrance "can take on a huge amount of information and drill down to the specific issues at hand." Chambers and Partners 2020
Sophie Lawrance "draws praise for her work on civil litigation aimed at the private enforcement of competition law principles" Chambers and Partners 2020
Sophie is "a pleasure to work with." Legal 500 2020
"Sophie Lawrence is multilingual, highly dedicated, extraordinarily smart, and a team player who is very easy to work with" Legal 500 2020
Sophie Lawrance is "highly recommended" Legal 500 2020
"Pat Treacy and Sophie Lawrence are both excellent and strong at handling IP-related matters crossing over with competition law; together they make an outstanding team" Legal 500 2020
Sophie Lawrance assists technology and pharmaceutical clients with abuse of dominance cases and CMA investigations. Lawrance also assists with the crossover between competition and IP law. Chambers and Partners 2019
Sophie Lawrance is "brilliant and fun to work with." Chambers and Partners 2019
Sophie Lawrance has a number of clients from the technology and pharmaceutical sectors. She assists with both contentious and non-contentious matters. She acted for Google on the defence against abuse of dominance claims brought by Kelkoo. Chambers and Partners 2018
Recommended For
Competition Law: Litigation
Competition Law: Litigation
UK Cross-Border Telecoms Patent
Competition and Antitrust: Leading practitioner
Related Articles