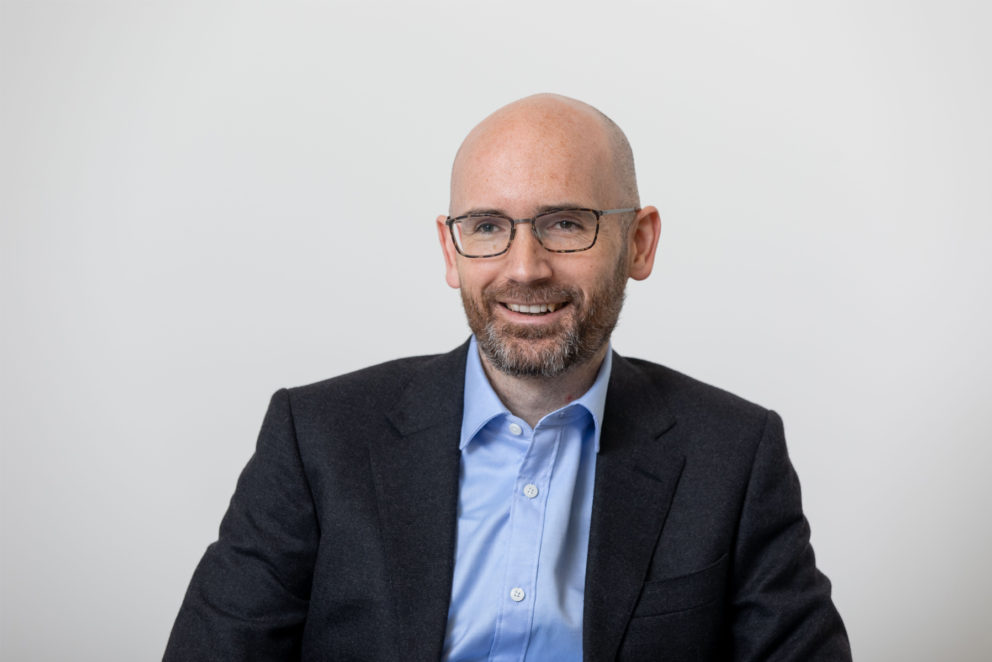 Alex is an experienced litigator specialising in contentious media and data protection matters. He primarily acts for media and technology companies in relation to content, with a particular emphasis on defamation, privacy and data protection disputes.
Alex has advised various media publishers and internet service providers in relation to claims brought in libel, privacy and data protection.
Alex has advised a leading global internet company on various high profile privacy and data protection cases, including the first "Right to Be Forgotten" claims to be determined at trial in the High Court. He has also advised various well known internet intermediaries in responding to claims relating to content made available on their services.
Alex has also acted for a number of mainstream media entities, including representing a leading international broadcaster and online content provider on a breach of confidence claim following its reporting on information contained in a mass data leak.
Alex has significant recent experience advising corporate clients that are the target of vexatious campaigns and group actions.
Early in his career Alex acted on a large number of phone hacking disputes, and has also advised clients in relation to harassment and malicious falsehood/trade libel.
Credentials
M.Phil, M.A., University of Cambridge
Qualified 2009
Partner 2019
What others say
"Alex is a really bright and knowledgeable lawyer who sees and advises on the bigger picture." Chambers and Partners 2024
"He has really good commercial awareness, sees the full picture and gets to the bottom of the issue in a unique way." Chambers and Partners 2024
"Alex Keenlyside – clients love him and he provides calm, carefully reasoned advice on all defamation and privacy-related matters. He is equally as adept acting for major tech firms, leading companies and high-profile individuals, and has a superb feel for the intersection between defamation and data privacy claims." Legal 500 2024
"Alex Keenlyside is an outstanding practitioner. Calm, methodical and highly strategic, clients love him for his ability to think about the bigger picture and deliver when it matters. Would not hesitate to recommend (and indeed have recommended) him to big players in this field. An outstanding lawyer." Legal 500 2024
"Alex Keenlyside is an experienced specialist in defamation and data privacy law. He is delightful to work with and has a good client manner." Legal 500 2024
"Alex Keenlyside is excellent – measured, thoughtful and responsive." Legal 500 2024
"Alex Keenlyside is great to work with, he offers pragmatic and assured advice and is pragmatic in his approach." Chambers and Partners 2023
"Alex's advice, understanding of the issues and his practical and easy to understand advice are always exceptional." Chambers and Partners 2023
"Alex Keenlyside is a brilliant leader who is always popular with clients. Very clear, very precise, very calm, he has brilliantly astute knowledge and always thinks 360 degrees through a problem. Highly recommended." Legal 500 2023
"Alex Keenlyside has rapidly established himself as a star partner in this sector. He has unparalleled experience of acting for both major tech companies and is also trusted and admired by major clients and actors in the media sector. Hugely liked by clients, he gives impeccably judged and commercially savvy advice across the board." Legal 500 2023
"The two members of Bristows I dealt with, Toby Headdon and Alex Keenlyside, were very experienced, professional and very calm (without being detached). They gave clear analysis of the facts and always offered solutions. They were very quick with any required follow up work." Legal 500 2023
"An established player in the data protection sector, the addition of Alex Keenlyside as a partner gives them real weight in the reputation management field." Legal 500 2023
"Alex Keenlyside has a wealth of media and data protection litigation experience, regularly acting for the largest players in the tech space including Google and Meta." Legal 500 2023
"Clients really appreciate how he navigates a case by being tactical, commercial and savvy to get results." Chambers and Partners 2022
"Alex Keenlyside has built a stellar team of exceptionally strong lawyers around him, really taking Bristows to the very top of this field." Legal 500 2022
"He [Alex Keenlyside] consistently strikes the perfect balance between demonstrating himself to the opposition as a formidable, robust and highly professional lawyer with superior knowledge in his field, while at the same time providing calm reassurance to his client." Chambers and Partners 2021
"He [Alex Keenlyside] is really likeable and a pleasure to deal with." Chambers and Partners 2021
"He [Alex Keenlyside] has got a really good reputation among the traditional media and an unsurpassed level of experience with social media companies." Chambers and Partners 2021
"He [Alex Keenlyside] is the next big thing in terms of defendant-focused defamation and media practitioners." Chambers and Partners 2021
"Alex Keenlyside has consistently struck the perfect balance between presenting himself to the opposition as a formidable, resilient, robust and highly professional lawyer, with superior knowledge in his field, while at the same time providing calm reassurance to his clients." Legal 500 2021
"Following the capture of Alex Keenlyside, they are now one of a very small number of firms who are genuinely able to combine top-tier expertise in the data protection and privacy sector with a stellar reputation management offering. Given the overlap between these two fields, they are therefore ideally placed to be at the forefront of new developments in both sectors." Legal 500 2021
"Alex Keenlyside is an exceptional lawyer who has enormous experience of media and reputation management work." Legal 500 2021
"Alex Keenlyside is hugely liked by clients who appreciate his collegiate and calm style and his ability to see a case through both legal and commercial perspectives." Legal 500 2021
"He [Alex Keenlyside] is widely seen as the leader of the new generation of lawyers in the reputation management field. He has a great grasp of the law and tactical considerations." Legal 500 2021
"Alex Keenlyside is astute, fun and conscientious and I very much enjoyed working with him. " Legal 500 2021
"He [Alex Keenlyside] is someone to whom I would happily recommend a client." Legal 500 2021
"The depth of experience he has in his [Alex Keenlyside] field speaks for itself, and is clearly exhibited in his carefully considered, tactical decision making." Legal 500 2021
"He [Alex Keenlyside] is exceptionally measured in providing advice to his clients, and I have complete confidence in his professional judgement. " Legal 500 2021
Alex is "exceptional" Legal 500 2021
"Alex Keenlyside is known for his data protection litigation expertise." Legal 500 2021
"He [Alex Keenlyside] is immensely well-liked and trusted by clients, is fully across the relevant law and offers tactically and commercially astute advice." Legal 500 2021
"He [Alex Keenlyside] is at the forefront of the new generation of privacy lawyers and has experience way beyond his years qualification." Legal 500 2021
"Alex Keenlyside is a new partner and has a stellar reputation for contentious privacy and data protection work." Legal 500 2021
Alex Keenlyside "is a key pillar of the media and privacy disputes practice, acting for technology companies as well as more traditional media clients" Legal 500 2020
Alex Keenlyside "continues to build a reputation in the market for advising across a range of privacy, defamation and data protection matters" Chambers and Partners 2020
Alex Keenlyside is "a passionate media law and litigation specialist" Chambers and Partners 2020
"He [Alex Keenlyside] is clearly not only a formidable, quick-witted and highly knowledgeable litigator, but he is also a very personable and relatable individual" Chambers and Partners 2019
"incredibly thorough" Chambers and Partners 2018
Alex Keenlyside "possesses substantial experience in advising clients in relation to privacy, harassment, data protection, defamation and malicious falsehood matters" Chambers and Partners 2018
"He's pragmatic, sensible and he sees the wood for the trees" Chambers and Partners 2018
Recommended For
Defamation/Reputation Management
Reputation Management (next generation partner)
Defamation/Reputation Management
Reputation Management (next generation partner)
Data Protection, Privacy and Cybersecurity
Defamation/Reputation Management (associate to watch)
Related Articles