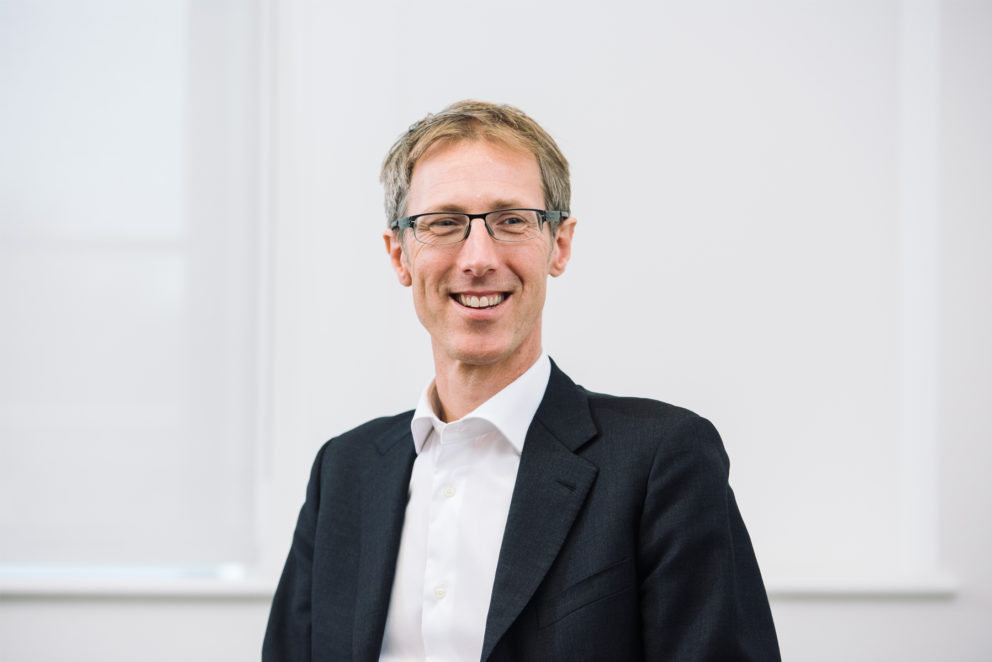 Marc is a technology specialist with over 25 years' experience in private practice and inhouse at Equifax and Microsoft. He advises clients in the technology, financial services and life sciences sectors on data protection, cyber risk and digital matters.
Marc helps clients to evaluate and manage data protection and cyber risk in cross-border compliance programs, in technology projects involving the development of machine learning/artificial intelligence, Internet of Things, cloud applications, in life sciences and medical device projects covering healthcare apps, remote diagnostics, clinical trials and investigations and genomic research, and in the financial services sector across the lifecycle of product development and FinTech applications.
Marc also advises in relation to regulatory investigations and disputes involving data protection, misuse of private information and breaches of confidentiality, and has experience of devising voluntary redress schemes for individuals affected by such misuse or breaches.
Marc advises on both UK and EU law, covering GDPR, the proposed ePrivacy Regulation, the Network and Information Systems Regulations, the Freedom of Information Act and Environmental Information Regulations, Investigatory Powers legislation and the data protection and security aspects of financial services legislation and regulation (such as PSD2 and the SYSC rules in the FCA Handbook).
Marc is a member of the Cyber-Security Information Sharing Partnership (CiSP), The Data Protection Finance Group (DPFG), The Data Protection Network, International Technology law Association (iTechLaw), TechUK, and the International Association of Privacy Professionals (IAPP).
Marc has a good working knowledge of German and Swedish.
Credentials
MA (Hons), New College Oxford
Qualified 1996
Partner 2008
Joined Bristows 2018
What others say
"He [Marc Dautlich] is knowledgeable, calm and pragmatic and is helpful in guiding us step by step through an unknown situation." Chambers and Partners 2021
"He [Marc Dautlich] has an encyclopaedic knowledge of the law, and for really tricky technical questions he always has an answer." Chambers and Partners 2021
"Marc Dautlich has pre-eminent knowledge of the use of data in the technology market, including the fintech sector." Chambers and Partners 2021
"He [Marc Dautlich] has an incredibly wide knowledge of privacy and is always able to help us resolve matters." Chambers and Partners 2021
"Marc Dautlich is an expert in financial services regulation, including PSD2 and the FCA Handbook." Legal 500 2021
"We've worked with Marc for a number of years now and simply can't fault the advice and guidance he has provided during that time." Legal 500 2021
"Marc is always approachable, at the top of his game technically and tailors advice and level of detail so that it can speak directly to the business." Legal 500 2021
"Marc Dautlich has a strong technical background which is critical when advising on emerging technologies." Legal 500 2020
"He [Marc Dautlich] has demonstrated tremendous patience in dealing with a high-growth U.S. technology company new to the UK market and the laws applicable to that market." Legal 500 2021
"Marc Dautlich has encyclopedic knowledge, takes the time to really understand the client and delivers commercial and pragmatic advice." Legal 500 2020
"...the 'outstanding' Marc Dautlich" Legal 500 2020
"Marc Dautlich is outstanding and brings a wealth of experience to Bristows' privacy practice. He is pragmatic, insightful and time and again helps clients solve whatever privacy issue they are facing." Legal 500 2020
"Marc Dautlich provides "consistently high-quality advice and he takes the time to get to know his clients"." Chambers amd Partners 2020
Marc is "experienced, approachable and pragmatic" Chambers amd Partners 2020
Marc Dautlich "works with both public and private sector clients on matters such as data protection and e-commerce. He's a very impressive character who is embedded in the topic. He is undoubtedly a strong resource". Chambers and Partners 2019
Marc Dautlich has "an 'impressive grasp of technical detail' " Legal 500 2019
Marc Dautlich " 'delivers clear and commercial advice' to both public and private sectors." Legal 500 2019
Marc Dautlich is "very responsive, knowledgeable, down-to-earth and pragmatic, while also having very deep technical knowledge". Chambers and Partners 2018
"He is particularly active at the intersection of technology and data protection issues" Chambers and Partners 2018
Marc Dautlich is "an industry leading practitioner who is personable and knowledgeable, and scans the horizon for his clients to anticipate oncoming risks" Legal 500 2017
Marc Dautlich is regarded as a leading light in information law and is a keen strategist. Who's Who Legal Data 2018
Marc Dautlich is well known in the industry for the quality of his advice on e-commerce and IT matters Who's Who Legal Data 2018
Recommended For
Privacy and Data Protection Law
Best Lawyers™ UK 2022
Data Protection and Information Law
Chambers and Partners 2021
Data Protection, Privacy and Cybersecurity (leading individual)
Legal 500 2021
Information Technology
Who's Who Legal Global Leader 2021
Data Privacy and Protection
Who's Who Legal Global Leader 2021
Data Security
Who's Who Legal Global Leader 2021
Data Protection and Cybersecurity
Leaders League UK 2020
Data
Who's Who Legal Thought Leader 2019
Related Articles