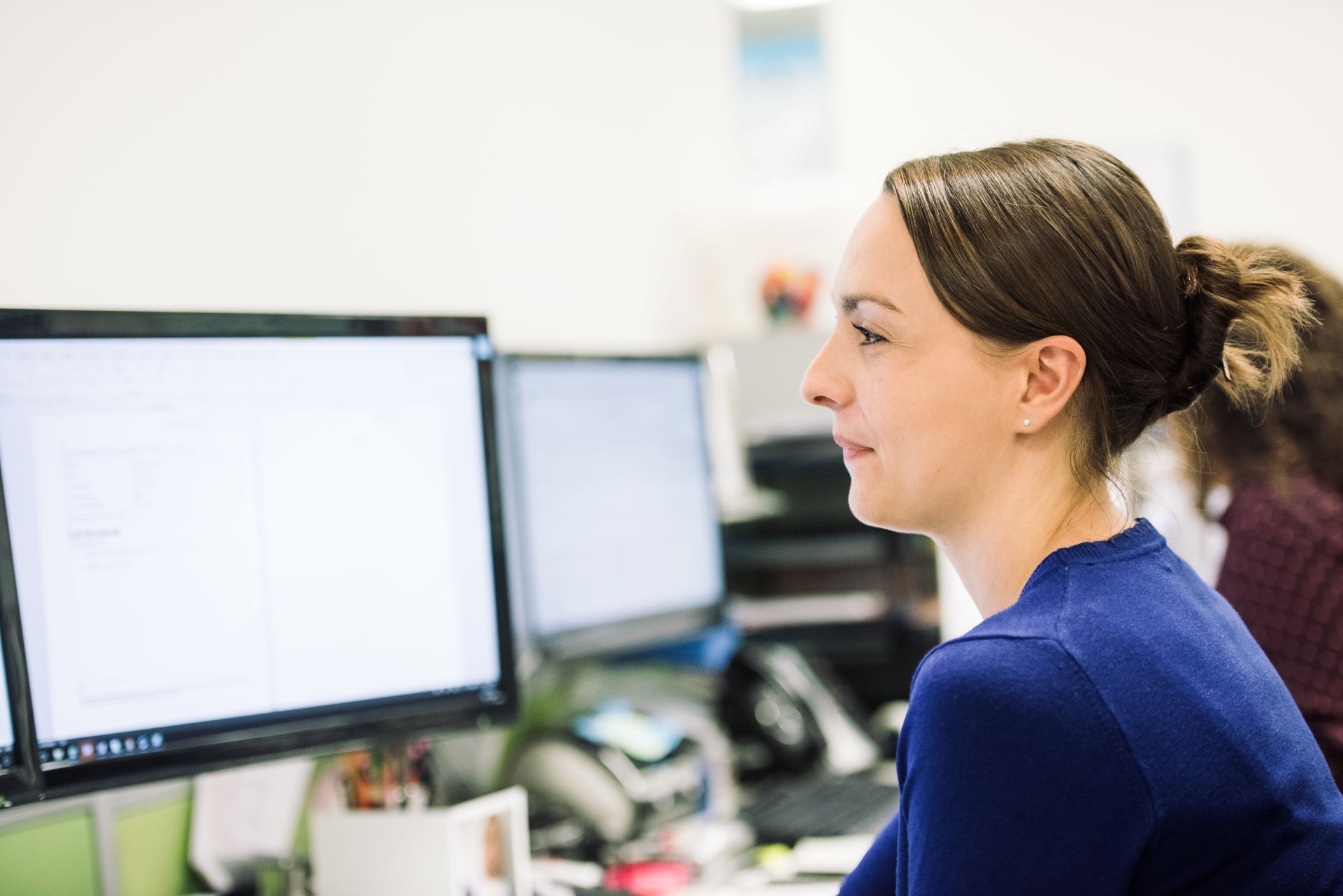 07/02/23
08:30
Conference

Informa's Private Enforcement of Competition Law 2023

Sophie Lawrance will join an expert panel of speakers to discuss Article 102 & Private Enforcement. Register now.

20/02/23
10:00
Webinar

The importance of complying with financial sanctions

Interested in practical tips to help your business comply with financial sanctions? Join experts Alex Ktorides and Tim Allen for an overview of the up-to-date requirements.

02/03/23
15:00
Webinar

Rapid reaction: Optis v Apple – Insights on the decision of the High Court of England and Wales

What does a FRAND licence look like for Optis' SEP portfolio? Our experts Sophie Lawrance, Myles Jelf, and Luke Maunder will share their insights on the Optis v Apple decision.
25/01/23
12:30
Webinar

Regulatory trends in AI

In this Lexology hosted webinar, tech expert Charlie Hawes discussed upcoming laws and regulations dedicated to artificial intelligence.

07/12/22
08:30
Conference

Genesis 2022

Partner Claire Smith will be at the annual Genesis 2022 conference. Join her alongside fellow experts as they discuss "Value creation and sharing in a converging world". Register for the conference now.

28/11/22
09:00
Conference

CIPA Life Sciences Conference 2022

Partner Liz Cohen, and senior associates Claire Phipps-Jones and Charlie French will be attending alongside fellow patent and IP professionals active in the pharma, medical technology and biotechnology sectors.

24/11/22
14:00
Seminar

Tech Summit 2022

Bristows is proud to announce our Tech Summit 2022. Join us for an afternoon of insightful discussion as our team of leading experts tackle the most important legal and commercial issues facing the technology industry.

18/11/22
15:30
Webinar

Implementation of the MDR and IVDR in the EU and UK

Interested in medical devices and IVD regulation implementation in the UK and important EU Member States? Don't miss our experts Alex Denoon and Xisca Borrás as they join a panel to answer all your questions live.

08/11/22
13:00
Speaking engagement

SCL Digital Media Group Masterclass

Marc Linsner and Sara Sefton will be discussing NFTs and IP Rights at the SCL's Digital Media Group Masterclass.

31/10/22
16:30
Speaking engagement

IPBC Asia 2022

IP disputes expert Richard Pinckney will be speaking at the eighth IPBC Asia on 31 October - 2 November 2022.

25/10/22
18:00
Webinar

American Bar Association: Unitary Patent System webinar

Patent litigation expert Dominic Adair will join a panel to discuss the upcoming Unitary Patent system, the potential challenges it presents, and how US patent practitioners can navigate the strategic choices presented by the system.

19/10/22
08:00
Conference

13th Annual – EU Medical Device Regulatory Affairs Conference

Life sciences regulatory expert Alex Denoon, will be speaking on day two of this year's EU Medical Device Regulatory Affairs Conference.

17/10/22
07:45
Conference

C5 Life Science IP Summit 2022

Do you want to be part of Europe's leading IP think tank? Join partners Liz Cohen and Xisca Borrás at C5's Annual Life Sciences IP Summit 2022.

The UPC: A game changer for European patent assertion

Bristows' Myles Jelf will be speaking about the UPC at a Woodsford hosted webinar on Wednesday 12 October.

12/10/22
18:00
Conference

IADC International Corporate Counsel College

Cyber risk and data protection expert, Marc Dautlich, will be discussing the topic of withstanding cyber-threats with preparation, vigilance, litigation and insurance

10/09/22
08:30
Conference

2022 AIPPI World Congress – San Francisco

The AIPPI World Congress 2022 will be held in person in San Francisco, USA on 10 – 13 September 2022. Bristows partners Dominic Adair and James Boon will be attending.

09/09/22
09:30
Speaking engagement

European Pharma Law Academy

Interested in the fundamentals of EU pharmaceutical law? Join Partner Xisca Borrás as she discusses "In Vitro Diagnostics" and chairs day five at the European Pharma Law Academy.

08/09/22
15:00
Webinar

The UPC: Are your agreements ready for the UPC?

In this Lexology hosted webinar, experts Claire Smith and Ellen Lambrix discuss how you should be preparing in the run up to the arrival of the long-awaited UPC.

31/08/22
12:00
Webinar

"Is this communication discoverable?" How in-house counsel can preserve privilege when they have business and legal problems to solve

Partner Anna Cook will be speaking at this IADC webinar, exploring the legal landscape related to internal legal communications and providing strategies to overcome future challenges.

09/08/22
09:00
Speaking engagement

Informa EU Competition Law Summer School

Interested in the fundamentals of EU competition law? Join our experts Sean-Paul Brankin, Pat Treacy, Edwin Bond and Matthew Hunt at this five day EU Competition Law School.

22/06/22
08:30
Speaking engagement

Informa Vertical Restraints & Distribution Conference

Of Counsel Sean-Paul Brankin will be a panellist at the Informa Vertical Restraints & Distribution Conference on Wednesday 22 June.

21/06/22
08:30
Speaking engagement

7th Intellectual Property and Competition Forum

Experts Sophie Lawrance, Myles Jelf and Luke Maunder will be giving separate talks at the 7th IP and Competition Forum, Tuesday 21 and Wednesday 22 June.

20/06/22
09:00
Speaking engagement

Informa MedTech Summit

Regulatory partner, Alex Denoon will be speaking at the Informa MedTech Summit on Monday 20 June.

30/05/22
08:00
Seminar

C5 Pharma & Biotech Patent Litigation in Europe Conference

Partner Dom Adair will be co-chairing C5's Annual Forum on Pharma & Biotech Patent Litigation in Europe. Learn about how to overcome the latest patent litigation challenges and optimise your patent litigation strategy.

30/05/22
10:00
Webinar

Path to dual qualification: An introduction to the SQE

Path to Dual Qualification - Interested in the SQE, its benefits, and how you could practice under English and Welsh Law? Join our partner Xisca Borrás as she shares her own experiences.

25/05/22
17:30
Webinar

Fertility frontiers: what is a 'permitted' embryo in law?

Life sciences regulation expert Julian Hitchcock will be speaking in this PET webinar running from 5:30 - 7:30 (BST).

24/05/22
16:00
Webinar

The ability of governments to intervene in mergers on public interest grounds

Competition law expert Stephen Smith will be speaking at a Law Society webinar on Tuesday 24 May.

17/05/22
07:50
Speaking engagement

Informa EU Pharmaceutical Law Forum

Experts Pat Treacy and Brian Cordery will be on separate panels at the EU Pharmaceutical Law Forum, Tuesday 17 May. Register for updates on divisional strategies for IP and the benefits, practicalities, and challenges of the UPC and UK approach.

29/03/22
15:30
Speaking engagement

Value recognition in AI transactions

What are the top priorities when negotiating deals relating to AI? Partner Claire Smith will moderate an expert panel of commercial stakeholders in AI, on 'Value recognition in AI transactions'.

28/03/22
09:00
Webinar

Priorities for utilising AI-driven technologies within health and social care

What are the priorities for utilising AI-driven technologies within health and social care? Alex Denoon will be exploring this will fellow speakers at Westminster Health Forum conference, Monday 28 March 9am.

17/03/22
09:45
Speaking engagement

CITMA Spring Conference

Interested in 'When Goliath sues David; considerations when advising the smaller defendant'? Our experts Jeremy Blum and Sara Sefton discuss what happens in these situations at this year's CITMA Spring Conference.

01/03/22
08:30
Webinar

One Nucleus' Building Life Science Adventures 2022

Hiring within the life science industry? Employment lawyer Gareth Wadley will be part of the 'Reinventing Recruitment Post-Covid' panel at One Nucleus' Building Life Science Adventures 2022, 1 March at 12:15.

22/02/22
09:00
Speaking engagement

Informa UK Competition Law Conference 2022

Interested in strategies to minimise your competition law risks? EU law and competition law specialist Pat Treacy will be moderating a discussion on the 'UK's Approach to Big Tech' at 14:25.

03/02/22
16:00
Webinar

European FRAND reform: necessary, helpful or better left alone?

Join our SEP enforcement and FRAND disputes experts Richard Pinckney, Sophie Lawrance, and Myles Jelf as they critically examine the current approach and the challenges, opportunities and risks faced by SEP owners and technology implementers if there are to be wide-reaching changes.

07/12/21
09:00
Speaking engagement

EU Competition Law Winter School

Sean-Paul Brankin, Sophie Lawrance, Edwin Bond and Matthew Hunt will be speaking at this five day competition law winter school. Don't miss out, register now.

23/11/21
10:45
Expert speaker

Informa Advanced EU Competition Law Conference

Sean-Paul Brankin will be speaking on day two of this conference, which brings together regulators, in-house counsel, lawyers and economists to dissect current policies and shape strategies for the future.

SCL Annual Conference 2021: Tech law in a sustainable civil society

Senior associate Sarah Hill will be chairing a session on 'Engaging in ESG to save the world: Why technology, innovation and law are fundamental tools for improving and maintaining sustainability'.

16/11/21
18:30
Seminar

Bristows Life Sciences Summit "Trust me, I am an algorithm." Is AI the future of healthcare?

Following on from the success of our previous Bristows Life Sciences Summit on gene editing, we will be exploring the use of artificial intelligence in the medical sphere in another big debate in November 2021.

12/11/21
13:50
Workshop

HealthTech: The convergence of healthcare and technology

Partners Vik Khurana and Marc Dautlich will be holding an interactive workshop on day three of the ITechLaw European Conference 2021.

06/10/21
11:00
Webinar

Bristows Reacts: The future regulation of medical devices in the UK

In this Lexology hosted webinar, experts Alex Denoon and Xisca Borrás take an in-depth look at all of the published proposals - how may it impact the UK's medical devices framework and industry?

30/09/21
14:30
Webinar

MBL learn live: Competition law & vertical restraints – key issues & latest cases

Stephen Smith and Isobel Thomas will be presenting this webinar, discussing some of the key issues to watch out for from a competition law perspective, as well as exploring the recent case law and enforcement activity in this area.

14/09/21
11:30
Webinar

MBL learn live: IP licensing & EU competition law

Grow your knowledge on the treatment of IP licensing under EU competition law at this MBL webinar, hosted by our experts Sophie Lawrance and Edwin Bond.

27/07/21
10:30
Speaking engagement

IT Law Summer School

In need of practical knowledge and the skills to succeed in the IT sector? Don't miss our experts Pat Treacy, Mark Watts, Adrian Sim, Christopher Millard and Hannah Crowther at this five day IT Law Summer School.

01/07/21
14:00
Webinar

Joint IPKat-BLACA-IFIM rapid response panel discussion

Join this expert panel discussion focusing on the meaning and implications of the CJEU ruling in YouTube v Cyando.

23/06/21
17:00
Webinar

Fireside chat with Mrs Justice Bacon and Pat Treacy

Join this ChIPs Network fireside chat with Mrs Justice Bacon and our Pat Treacy as they discuss their journeys. What have they learned about being a judge? Register now.

15/06/21
12:00
Webinar

CLA webinar: What IP practioners need to know about competition law

Sophie Lawrance will be the key speaker at this lunchtime Competition Law Association webinar. Patent attorneys can gain free access by booking via Bristows. Please email Susan Palese to register.

10/06/21
14:30
Webinar

MBL learn live: Competition Law & Vertical Restraints – Key issues & latest cases

Partner Stephen Smith and associate Isobel Thomas will be presenting this learn live webinar. They will summarise some of the key issues to watch out for from a competition law perspective, as well as exploring the recent case law and enforcement activity in this area.

27/05/21
12:00
Seminar

LESI 2021 Annual Conference: Maximizing the value of innovation in an era of convergence

In this year's virtual LESI conference spanning over two days, our partners will join fellow experts to discuss what has changed as a result of COVID-19, what new models are successful, and what fundamentals still exist.

06/05/21
14:00
Webinar

Will AI save the world from another pandemic?

In this live webinar, Chris Holder, Bristows' expert on AI and robotic law, and Alex Denoon, life sciences regulatory specialist, will provide an overview of some of the issues that are raised by the use of such technology within the health and life sciences sectors and the advantages and disadvantages of current approaches.

29/04/21
12:00
Webinar

Digital disruption of the entertainment industry

Neelum Dass will be chairing this SCL Digital Media Group event. They will be exploring how the music, video game and film industries have changed.

21/04/21
14:00
Webinar

The CJEU's billion-dollar questions – who gets a SEP licence and when should an injunction be granted?

IPKat/LSE Joint Webinar: Partner Pat Treacy will be a panellist at this webinar. She joins fellow experts to discuss the interplay between patent law and competition law, as well as exploring the issues arising from the licensing of standard-essential patents (SEPs).

13/04/21
14:00
Webinar

World IP Day – Top patent cases of the year 2020 in Turkey and the UK perspective

Aida Tohala will be joining fellow expert speakers Selin Sinem Erciyas and Aysel Korkmaz Yatkin to explore the top patent cases of 2020 from both a Turkey and UK perspective.

25/03/21
15:00
Webinar

FRAND: The Unanswered (English) Questions

Sophie Lawrance and Luke Maunder will present this webinar on the latest developments in English jurisprudence on FRAND, addressing amongst other things, the questions that remain to be decided.

17/03/21
16:00
Seminar

Digital courts and the transformation of IP litigation: major shift to enhance UK/Europe IP industry

Partner Andrew Bowler will be be presenting a joint case study presentation alongside Roberto Valenti, DLA Piper Italy, at this years Global Intellectual Property (IP) ConfEx, UK/Europe.

03/03/21
14:30
Expert speaker

Data Protection & GDPR: after nearly three years what have we learnt?

Robert Bond will be an expert speaking at this years CUMA Spring Conference & AGM 2021 "Spring Forward", presenting on "Data Protection & GDPR: after nearly three years what have we learnt?"

26/02/21
09:00
Webinar

Drafting and negotiating clinical trial agreements training course

Partners Alex Denoon and Richard Dickinson will be providing an intensive and interactive one-day Falconbury webinar focusing on CTAs in the pharmaceutical industry where legal, policy and ethical considerations underpin how these agreements are drafted.

Critical regulatory paths to value inflection

How will the regulatory regime for ATMPs impact investment decisions and deal economics? Join Of Counsel Julian Hitchcok as he presents his thoughts at this OneNucleus webinar.

24/02/21
13:00
Webinar

Contributory infringement: An overview under German, French, UK and Italian law

Contributory patent infringement: An overview under German, French, UK and Italian law. Partner Richard Pinckney will be joining fellow experts on 24 February at 1pm to discuss.

22/02/21
10:00
Seminar

The Lawful Grounds for Processing Personal Data

Senior counsel Robert Bond will be presenting this MBL virtual classroom seminar. He will explore the six lawful grounds for processing personal data and particular emphasis will be paid to consent and legitimate interest as a lawful ground.

12/02/21
15:00
Webinar

SCL Tea & Tech Two

Partner Anna Cook will be speaking at the Society for Computers and Law Tea & Tech Two on 12 February at 3pm. Listen in for a lively review of the week's tech law news.

14/01/21
18:00
Roundtable

Bi-Livery DMG Roundtable

Join Robert Bond as he provides guidance on the the hard legal aspects as they explore the challenges for regulators and participants in the fast moving and dynamic world of influencer marketing and use of social media.

13/01/21
12:30
Webinar

Adtech in 2020 – A privacy perspective

Senior associate Jamie Drucker is a panellist for this webinar, providing an overview of Adtech in 2020 from a data privacy perspective.

09/12/20
16:00
Seminar

Monckton Chambers Second Annual UK Competition Litigation Conference

This three day virtual conference will be investigating the most important developments in competition litigation in 2020. Partner Sophie Lawrance will be discussing 'Dominance Litigation' on day two.

11/11/20
10:00
Webinar

Digital Health and Care Alliance Winter Webinar

Julian Hitchcock and Vik Khurana will be presenting a webinar on the latest legal updates digital health companies should know.

10/11/20
09:00
Seminar

SEP2020

Partner Sophie Lawrance is taking part in an expert panel to discuss "Global licensing of patent portfolios after Unwired Planet and Sisvel" on Tuesday 10 November 2020.

05/11/20
13:00
Webinar

Bocconi University event: Latest developments in the FRAND debate

Partner Pat Treacy will join fellow expert speakers at this virtual roundtable discussion.

30/10/20
12:30
Webinar

MBL update: Exploring the Digital Services Tax (DST)

Why has Digital Services Tax (DST) hit the headlines? In this MBL webinar, Julia Cockroft will be providing an overview of the new tax and cover the practical aspects of collection and enforcement as well as the international perspective on the structure of taxation for digital business.

20/10/20
14:30
Speaking engagement

ABPI's 40th International Congress on Intellectual Property

James Boon will speaking on Table Topic 8, which will address the theme of 5G technology and Patents - Global News and Trends.

24/09/20
12:30
Webinar

Assessing the severity of a data breach

Join this Bristows' hosted webinar as our partners Marc Dautlich and Anna Cook join FTI Consulting experts Patrick MacGloin, Paul Reilly, and Karen Briggs to provide technical and legal perspectives on the question: "How do you assess the severity of a data breach?".

15/09/20
12:00
Webinar

SCL Women in Tech Law Group webinar – Finding your niche

Senior associate Hannah Crowther will join a range of expert speakers who will explain how they found their niche and provide some top tips on how to find your niche and build your knowledge, networks and profile in your chosen area(s) of practice.

Chartered Institute of Taxation (CIOT)'s Autumn Virtual Conference

Senior associate Julia Cockroft will be part of a panel session on day two of this conference, exploring "The future of UK tax in a post COVID-19 world".

Advanced EU Competition Law: Digital edition

At this years Advanced EU Competition Law conference, Pat Treacy will be speaking on "Major Events and Policy Issues in the Past Year – An Overview".

Bristows Reacts: Unwired Planet v Huawei and Conversant v Huawei & ZTE

Join us on Wednesday 26 August as Bristows partners, Andy Bowler, Myles Jelf and Pat Treacy provide initial thoughts on the Supreme Court's long-awaited decision in the conjoined appeals of Unwired Planet v Huawei and Conversant v Huawei & ZTE.

Informa Connect: EU Competition Law Summer School

Pat Treacy will be chairing Day 3 of this year's EU Law Summer School. Gain a firm understanding of EU competition law and build on the fundamentals through multi-format sessions to shape practical strategies and address current challenges.

Pharmaceutical round-up: competition, regulation and COVID-19

Join our Partner Pat Treacy as she chairs this Brick Court Chambers webinar. View the full recording on the Brick Court YouTube page.

MBL webinar: IP improvements in technology licensing arrangements – The key issues

Partner Claire Smith presented a webinar on the key issues with IP improvements in technology licensing arrangements. The recording is available to preview on the MBL website.

Transparency – How to get the message across

Why is it so hard to explain how we use personal data? Join partner and host Robert Bond, alongside a panel of experts as they give guidance, tools and techniques on how to get this message across. View the full recording on our technology focused Cookie Jar microsite.

Competition Law & Vertical Restraints – Key issues and latest cases

Associate Francion Brooks will be presenting a webinar on the key issues and latest cases in relation to 'Competition Law & Vertical Restraints'.

SCL webinar: Celebrating Women in Tech Law – The Reunion

Partner Anna Cook will be on this panel, joining the speakers to talk about current roles, why they love practising technology law, how they deal with challenges and share top tips for junior lawyers and students.

Medical device regulation (MDR) and cyber security

Join Alex Denoon, Marc Dautlich and Charlie Hawes alongside expert panellists from Aon's Cyber Solutions team, who will be discussing the Medical Device Co-ordination Group's Guidance on cyber security for medical devices. To view the full recording, see our life sciences focused On the Pulse microsite.

New approaches to negotiating outsourcing contracts and the role of the lawyer

Vik Khurana will be on a panel of specialist speakers at this Society for Computers and Law (SCL) webinar.

The latest on competition law in the COVID-19 context

In this Union Internationale de Avocats (UIA) webinar, Sophie Lawrance will join fellow expert panelists to discuss the latest on competition law in light of the COVID-19 pandemic.

Learn live: IP licensing & EU competition law

Francion Brooks will be  hosting this seminar, aimed at those who wish to further their understanding of the treatment of IP licensing under EU competition law, and who want to learn how to craft IP licences in a way that minimises competition law risk.

DPIAs: The what, when and how of data protection impact assessments

Robert Bond will be hosting this webinar on data protection impact assessment. View the full recording on our technology focused Cookie Jar microsite.

Patent review of the year seminar

To mark the launch of our annual Patent Review of the Year publication, we will record and distribute a video where we provide a concise summary of the most important developments, statistics and Top 10 cases from the English patents courts from 2019.

In conversation with Vint Cerf

Bristows is pleased to invite you to join us for a special event, during which Partner Robert Bond will dive into a fascinating conversation with Vice President and Chief Internet Evangelist for Google, Dr Vint Cerf.

Brands, designs & copyright review of the year seminar

To mark the launch of our annual Brands Review of the Year and Designs and Copyright Review of the Year publications, we'll be looking back at some of the key developments in trade marks, domain names, passing off, designs, copyright and database rights and discussing the most important cases of 2019.

MBL learn live: IT outsourcing agreements – Key issues & industry trends

Adrian Sim will be presenting a live broadcast session on IT outsourcing deals and the latest industry trends, including the key issues which arise in today's deals and how to navigate them.

JIPLP-GRUR Conference: The future of IP in a changing world

This year JIPLP and GRUR will jointly organise yet another exciting event to discuss the future of IP in a changing world. Pat Treacy will be speaking on a panel exploring 'The future of patents'.

Clinical trial disclosure and data transparency conference

Hannah Crowther will be speaking in session 8 at 3pm at this two day conference starting on Wednesday 4 December.

Knect365: Competition law in the pharmaceutical sector

Pat Treacy will be speaking alongside Alexandru Potlog (AbbVie Ltd) on the topic of "Distribution, Parallel Trade & Vertical Agreements".

Are you keeping personal data longer than you need it?

Robert Bond hosts this DPN webinar on storing personal data for longer than required.

SCL Outsourcing Masterclass

Vikram Khurana will be speaking on "Incentivisation" at this half day masterclass devoted to outsourcing.

MBC – AI: Another think coming?

Vikram Khurana will be speaking at this Midtown Business Club event, presenting the findings from Bristows' public survey and discussing data issues.

Bristows Life Sciences Debate "The Quest for the perfect human..?"

Bristows is organising an evening of debate on the subject of human genome editing at The Royal Society in London on 12 November 2019. Panellists include Dr Nessa Carey (Imperial College), Dr Helen O'Neill (UCL), Dr Rodger Novak (CRISPR Therapeutics) and the moderator is Baroness Joan Bakewell.

Foss Patents: Component-Level SEP Licensing

This conference will discuss standard-essential patents and whether component makers should receive exhaustive licenses - if so, on what terms.

CIPA Life Science Conference 2019

Partners Dominic Adair, Liz Cohen, Gemma Barret and Robert Burrows will be attending the CIPA Life Sciences conference.

Bio-Europe

Partner Matthew Warren and senior associate Ellen Lambrix will be attending the 25th Annual Bio-Europe conference from the 10 - 13 November.

LES Benelux

Claire Smith will be speaking on 'IP improvements in licensing' at LES Benelux.

MBL workshop: IP licensing & competition law

Pat Treacy and Francion Brooks will be conducting a workshop on 'IP Licensing & Competition Law'. For many businesses, IP rights are valuable assets – and licensing is one of the main ways of exploiting them.

C5 Life Sciences IP Summit 2019

Dominic Adair will be speaking at a workshop titled: 'International Biosimilars Think Tank: Exploring the Biosimilar Landscape in the U.S. and Europe'.

Protecting children's privacy online: legal & ethical responsibilities

In this Data Protection Network webinar, hosted by Robert Bond, a panel will discuss the ICO's draft Age Appropriate Design Code, the GDPR and other regulatory guidance

David Olusoga OBE – The Significance of Black History Month Today

Described by The Times as "Britain's coolest, most engaging, and perhaps, most serious TV historian", David Olusoga OBE is an expert in the field of colonialism and the history of race. We are delighted to be hosting David this year at our offices. Invite only.

GCR Live 2nd Annual IP, Antitrust & Innovation

Pat Treacy will be a panellist for the following topic: 'Licensing of SEPs: same old or brave new world? The practitioners' perspective'.

SMi 10th Biosimilars Conference 2019

Dom Adair is unable to attend this year so Gregory Bacon will take over the role.

BioWednesday London: The evolution of funding and support for early stage research

Laura Anderson will be chairing this seminar which will look at different models for supporting the translation/commercialisation of early stage research and technology which are shaping the life science sector today.

IBA Annual Conference 2019

The 2019 IBA Annual Conference in Seoul will feature over 200 conference sessions. Chris Holder will be attending.

MLex, Freshfields and Brick Court Chambers Competition Litigation Conference

Pat Treacy will be a panellist at this Competition Litigation Conference.

BIA Regulatory Innovation Conference

Eleanor Handy and Xisca Borrás will be attending this year's BIA Conference on 17th September in London, titled 'Innovation and regulatory science in an evolving environment'.

MBL webinar: IP licensing & EU competition law

For many businesses, IP rights are valuable assets - and licensing is one of the main ways of exploiting them. Francion Brooks will be conducting a webinar on 'IP licensing & EU competition law'.

LES Pan-European Conference 2019

New technologies, such as artificial intelligence, big data and Internet of Things, as well as the development of nano-science, are bringing new challenges and opportunities to the Intellectual Property and Licensing industry. At this conference spanning across 2 days, Pat Treacy will be be speaking about "Technology Transfer BER".

Knect365 EU Competition Law Summer School

Covering all areas of competition law, this event is tailored to the needs of professionals who require a solid foundation in EU competition law and practice.

Knect365 IT Law Summer School

Now in its 22nd year, the IT Law Summer School remains the fundamental event to hear from some of the most respected legal minds from across industry and private practice.

Transforming banking: a fintech success story

Whether you are a large bank or organisation that needs a digital reboot or a fintech providing the solutions to old, outdated legacy systems there's no doubt that transforming banking is challenging. What does a successful deal look like and how do you avoid the bear traps particularly when coming at it from different perspectives and cultures?

GDPR Anniversary Event 2019

Falconbury course: Understanding and Managing Competition Law Compliance

Brexit and its impact on the Biotech and Medtech Sectors

Robert Bond and Alex Denoon will be speaking at this webinar on Brexit and its impact on the Biotech and Medtech Sectors.

Brands, Designs & Copyright Review Seminar

SCCE 7th Annual European Compliance & Ethics Institute Conference

Brexit, GDPR and Data Transfers

MIP International Patent Forum 2019

3rd Annual W@Competition Conference

INTA 2019 Europe Conference: The Meteoric Rise of Online Influencers

OxFirst's Third IP and Competition Forum: Creating The Missing Link in the Digital Economy

Who's going to drive you home – legal issues surrounding driverless cars

The Globalization of English FRAND

Lyrica in the Supreme Court: broader lessons for pharmaceuticals

techUK – Digital Ethics Summit 2018

What does Brexit mean for the life sciences sector? A regulatory law perspective

In this Lexology webinar, Bristows' experts will examine the regulatory law implications of Brexit for the life sciences industry, with a focus on medicinal products, medical devices and product liability.

APPG Access to Medicines and Medical Devices event

IADC European Regional Meeting – Munich

MBL: IP Licensing & Competition Law – Workshop

Data Subject Access Requests

BioWednesday London: Making your company attractive to investors and business partners

MBL: Intellectual Property & Fashion – Workshop

INTA 2018 Leadership Meeting

The 62nd Annual JMLS IP Conference

Bristows Legally Speaking! Data protection and information security in EU, India and California – what next?

SCCE 17th Annual Compliance and Ethics Institute

ChIPs Network Global Summit 2018

ITechLaw 2018 European Conference

IBA Annual Conference 2018 – Rome

Artificial Intelligence: risks, opportunities and the future of AI law

2018 AIPPI World Congress – Cancun

Bristows Legally Speaking! Cookies and yet more cookies?

Danish IT Association – IT Jurassic 2018

Postgraduate Diploma in IP Law and Practice

Women's Competition Network – Anniversary party

EU Competition Law Summer School

IPKat 15th Birthday Event

7th AIJA Annual Competition Conference: R&D and Innovation – Protection through or despite Antitrust Law?

The interface of IP & Competition law

MBL seminar: IP Licensing & Competition Law – A Workshop

Bristows Legally Speaking! Data protection, information security and digital ownership in EU, Russia and South Africa

Bristows Legally Speaking! Data protection in the UK and its Crown Dependencies and British Overseas Territories

The Rosie Conversation – Women, Diversity and the Courts

Roundtable conversation discussing GDPR and Brexit updates – Minneapolis

Bristows Legally Speaking! The future of third party compliance in Europe: How regulations and technology will impact third party compliance programs

Parallel Trade Post-Conference Workshop

Impact of Recent Elections on the Trans-Atlantic Life Science Industry

Competition Law in the Pharmaceutical Sector 2017

Seismic Shifts in Technology – The impact on Property Professionals

MBL seminar: IP Licensing & Competition Law – A Workshop

Wales and the Flat White Economy

Bristows Legally Speaking! – Using Legitimate Interests for Direct Marketing

LexisNexis webinar: The latest in patents

Standards, Patents and Competition Law – A Guide to Litigating SEPs

Standard Essential Patent ('SEP') litigation including FRAND licensing and related competition law issues has been a prevalent feature of global patent litigation for the past couple of decades.

MBL seminar: Pharma Masterclass – The NHS & Public Procurement Rules

Bristows Legally Speaking! – Data protection updates

2017 ChIPs Women in Tech, Law and Policy Global Summit

2017 AIPPI World Congress – Sydney

DMA – Data protection 2017 – next steps

The European Commission's Digital Single Market Strategy & E-Commerce

Transatlantic Patent Enforcement Seminar

Animal Health Seminar 2017

MARQUES 31st Annual Conference: Brands and culture

SCL Conference: Back to basics: the 'tech' of 'tech law'

Competition Litigation Conference 2017

Bristows Legally Speaking! How to use Legitimate Interests legitimately?

Ensuring the Compatibility of a Licensing Agreement with EU Competition Law

IP Law Summer School 2017

EU competition law: get a comprehensive understanding of the key aspects

IT Law Summer School 2017

Pharma Workshop – The NHS & Public Procurement Rules

Bristows Legally Speaking! – Data protection update

IPM Webinar: Innovative Strategies for Fighting Counterfeits Online

CIPA Webinar: US/EPO Patent Case Law

Respondent's refusal to pay its share of the advance on costs – and now?

MIP European Life Sciences Forum 2017

London Tech Week – Connected and Autonomous Vehicles

London Tech Week – PropTech and Intelligent Buildings

Oxford Symposium – Trends in Retail Competition: Private labels, brands and competition policy

SCL Annual Conference 2017 – "Real Business Issues for Tech Lawyers"

UK & EU Competition Law webinar

Bristows Legally Speaking! Data Protection update

Competition Section annual conference 2017

MBL seminar: IP Licensing & Competition Law – A Workshop

Bristows Legally Speaking – The role of the DPO

Bristows Legally Speaking – Data protection for charities and fundraisers

Bristows Legally Speaking!

Breakfast debate on AI & Ethics

Bristows Legally Speaking – GDPR and Data Processors

Data Protection Top 10 2017

The future for the UKs patent framework

Between Scylla and Charybdis: the cross border effect of patent law and export compliance

The 10th Annual Standards, Patents & Competition: Law & Litigation

Competition Law in the Pharmaceutical Sector Conference

FCRE Autumn Seminar – Infinity & beyond…. well 5 years hence anyway!

Drafting Commercial Contracts for the Pharmaceutical Industry

Wales and the Flat White Economy

INTA Leadership Meeting 2016

BIO IP Counsels Committee Conference

The 2016 CIPA Life Sciences conference

2016 ANA/BAA Marketing Law Conference

Privacy Security Forum 2016

Competition Law and Regulation in the Telecoms, Media and Technology Sector 2016

MIPIM UK 2016 – The World's Property Market

Sustainability and Real Estate lending: the opportunities beyond risk management

The future of television advertising – creative, tech and regulation

GCR Live 8th Annual Competition Litigation Conference

93rd Conference – Pharmaceutical Trade Marks Group

Shaping the Digital Conversation

Biosimilars: Litigation update – Europe and the US

30th MARQUES Annual Conference

Oxford IP Diploma in IP Law and Practice

The future of pharmaceutical pricing, transparency and access to medicines

2016 ChIPs Women in Tech, Law and Policy Global Summit

IP Licensing & EU Competition Law – A Workshop

The 2016 CIPA Life Science Conference

Linking & Copyright: GS Media Rapid Response Event

The EANL Law, Cognitive Neuroscience & New Technologies Summer School 2016

Brexit: The employers summit – Preparation Planning & Policy

Intellectual Property Law Summer School 2016

EU Competition Law Summer School 2016

IT Law Summer School 2016

IP Licensing & EU Competition Law – A Workshop

London Technology Week – Robotics: Future technology today

London Technology Week – Understanding blockchain: hype or game-changing technology?

SCL IT Contracts Update – Part 2: The In-house Perspective

Advanced EU Competition Law, London Conference

Medical Devices Seminar with ABHI

Arbitrating and mediating trade marks

Patents Review of the Year 2015 – PM session

European Robotics Forum 2016

Patents Review of the Year 2015 – AM session

Preparing for the European Unified Patent Court (UPC) (Live MBHB Webinar)

Pharmaceutical Trade Marks Group 92nd Conference

Pharmaceuticals – Changing Competition Dynamics

General Data Protection Regulation Seminar

Pharma: 8th Biosimilars Congregation 2016

Marques Spring Meeting 2016

Digital Marketing Law Masterclass

Bristows TMT Seminar – Robotics: New technology and the law

MIPIM Yes Oui Cannes 2016

MBL Seminar – IP Licensing & EU Competition Law – A Workshop

FCRE Seminar – The new age of Hospitable Buildings

Advanced EU Competition Law Brussels 2016

Unitary Patent Package conference 2016

UK Business Angels Association Winter Investment Forum 2016

Annual Conference on the EU Unitary Patent 2016

Croydon Tech City: January 2016 Launch event

ITMA Moot Appeal 'Jack Wills v House of Fraser'

C5's Pharma and Biotech Patent Litigation conference

Bristows TMT seminar series – How to prepare for your exit