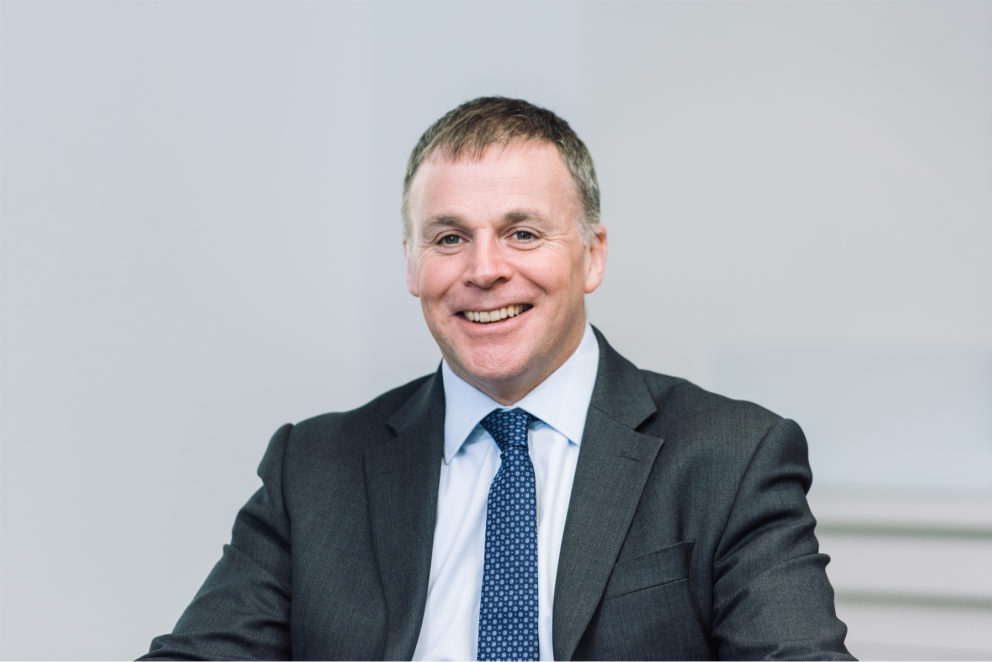 Brian specialises in intellectual property dispute resolution with a focus on patent litigation in the life sciences sector. Brian has more than 25 years' experience of litigating patents for successful pharmaceutical products – predominantly for originators. He has also handled patent cases for other sectors including electronics and consumer goods.
Brian is presently engaged in several projects relating to the global defence of the intellectual property for some of the world's best–selling pharmaceutical products. This involves the co–ordination of legal teams across the world to ensure that the optimal strategy is pursued at both global and local levels. He is also involved in several intellectual property cases in the English Courts across a broad range of industry sectors. Brian's practice includes resolving disputes relating to biological medicines as well as small molecule drugs in disease areas including oncology, respiratory, and immunology.
Brian is the co–author of an annual review of UK patent cases which is published annually in the CIPA Journal. He also teaches patent law on the Oxford University Diploma on Intellectual Property Law and Practice and is a member of the Exam Board of this Diploma. He is the co-editor of the Kluwer Patent Blog.
In 2022, Brian was named Patents Lawyer of the year, for the third time, by Who's Who Legal as well as their Life Sciences Patent Litigation Lawyer of the year in 2018 and 2019.
Credentials
MA Law, University of Oxford
Diploma in Intellectual Property Law and Practice, University of Bristol
Qualified 1996
Partner 2004
What others say
"Brian is one of the leading IP practitioners in the UK." Chambers and Partners 2024
"Brian Cordery is outstanding. He is phenomenal." Chambers and Partners 2024
"Brian is outstanding and phenomenal in the intellectual property space." Chambers and Partners 2024
"Brian Cordery 'goes above and beyond' when acting in contentious IP issues, including patent revocation and defence work." Legal 500 2024
"Brian Cordery goes above and beyond to ensure good outcomes for his clients. His work ethic is second to none." Legal 500 2024
"Brian enjoys a stellar reputation in the life sciences space." Who's Who Legal 2023
"Brian Cordery focuses his first-rate practice on patent litigation in the life sciences field. Peers describe him as a 'sensible and pragmatic' lawyer." Who's Who Legal 2023
"Nearing 30 years in practice, Brian Cordery is another authority on life sciences patent litigation, especially in the pharmaceutical sector." IAM Patent 1000 2023
"Brian Cordery marshals winning arguments on behalf of the world's leading pharmaceutical and life sciences corporations in business-critical and highly complex patent disputes." Chambers and Partners 2023
"Brian Cordery is regularly called upon to act for leading pharmaceutical companies in a range of patent litigation. He also advises on IP-driven transactions in the life sciences sector." Chambers and Partners 2023
"His experience spans patent revocation, infringement and matters with parallel proceedings in multiple jurisdictions." Chambers and Partners 2023
"Year after year Brian Cordery has proven himself to be a great lawyer; clients really love him." Chambers and Partners 2023
"Brian Cordery is a leading name for life science patent litigation. He is a clever and hard-working solicitor." Chambers and Partners 2023
"Brian Cordery – Quite simply the leading solicitor in the UK for pharmaceutical litigation." Legal 500 2023
Brian is a "long-standing leader in IP for both life sciences and technology". Juve UK 2023
"Brian is a top performer at this market-leading litigation practice". Juve UK 2023
"An excellent IP counsel, a top-notch presenter and super customer-focused." Chambers and Partners 2022
"Brian Cordery is an experienced and excellent strategist who thinks holistically." Chambers and Partners 2022
"Brian Cordery marshals winning arguments on behalf of the world's leading pharmaceutical and life sciences corporations in business-critical and highly complex patent disputes. His experience spans patent revocation, infringement and matters with parallel proceedings in multiple jurisdictions." Chambers and Partners 2022
"Brian Cordery is someone I would pick out when making a recommendation - he is knowledgeable, sensible and commercial." Chambers and Partners 2022
"A brilliant lawyer and tactician, and always prepared to roll up his sleeves and get stuck in to the detail of the legal work when needed." Legal 500 2022
"Brian Cordery deserves all of the accolades he gets." Legal 500 2022
"Brian Cordery and Andrew Bowler are excellent – astute litigators as well as approachable and client-friendly." Legal 500 2022
Brian Cordery "has been fighting for pharmaceutical originators for more than 20 years and is a master of global litigation strategy." IAM Patent 1000 2022
Brian is "fantastically clever." IAM Patent 1000 2022
"Great in pharmaceuticals and biotech." Juve UK 2022
"Extremely efficient." Juve UK 2022
"One of the leading life science patent litigators." Chambers and Partners 2021
"He [Brian Cordery] does a fantastic job for his clients." Chambers and Partners 2021
"He [Brian Cordery] has an encyclopedic knowledge of case law in this field." Chambers and Partners 2021
"Brian Cordery marshals winning arguments on behalf of the world's leading pharmaceutical and life sciences corporations in business-critical and highly complex patent disputes." Chambers and Partners 2021
Brian Cordery is "very practical and detail-oriented." Juve UK 2021
Brian Cordery is "a very safe pair of hands, with excellent strategic skills." Juve UK 2021
Brian Cordery is "a top performer in a market-leading litigation practice." Juve UK 2021
"Brian Cordery knows the pharma industry inside out and is very user-friendly." Legal 500 2021
"Brian Cordery is the most knowledgeable UK patent lawyer I know." Legal 500 2021
"Brian Cordery is a standout." Legal 500 2021
"Brian Cordery is the most knowledgeable UK patent lawyer I know." Legal 500 2021
Brian is "hugely experienced." Legal 500 2021
"Brian Cordery knows the pharma industry inside out and is very user-friendly." Legal 500 2021
"He [Brian Cordery] is a standout. " Legal 500 2021
Brian is "definitely one of the guiding lights of the English patent litigation space." IAM Patent 1000 2021
"A favourite of pharmaceutical innovators." IAM Patent 1000 2021
"Providing exceptional leadership", Brian Cordery attracts "resounding praise." IAM Patent 1000 2020
Brian Cordery has "stellar coordination of multi-jurisdictional cases." IAM Patent 1000 2020
"One of the guiding lights of English patent litigation practice." IAM Patent 1000 2020
"His diligence and creativity are unmatched." Who's Who Legal Patents 2020
"He [Brian Cordery] has a great strategic mind." Who's Who Legal Patents 2020
"Brian Cordery is considered by many as the top pharma litigator in Europe." Who's Who Legal Patents 2020
Brian Cordery's "deep knowledge, goes right into the case matter." Juve UK 2020
Brian "has a huge imagination in that he can see innovative approaches to difficult situations." Chambers and Partners 2020
"He [Brian Cordery] is exceptionally impressive and nice to work with." Chambers and Partners 2020
"Brian Cordery is incredibly responsive and diligent, knows his stuff and thinks the case through carefully." Legal 500 2020
"A 'leading light' at the firm, Brian Cordery is joint head of patent litigation and has significant experience resolving life sciences-related IP disputes." Chambers and Partners 2019
Brian Cordery "is experienced in co-ordinating legal teams across multiple jurisdictions and has been involved in patent litigation and licence negotiation regarding some of the world's best-selling pharmaceutical products." Chambers and Partners 2019
Brian Cordery is "dedicated, down-to-earth and very clever." Chambers and Partners 2019
"Brian Cordery is relied upon by leading innovators in pharmaceuticals for the enforcement of their patents. Sources consider him to be "a capable and knowledgeable litigator."" Chambers and Partners 2019
Brian Cordery is 'brilliant, calm and optimistic' Legal 500 2019
Brian Cordery is "such a smart guy – not only in terms of his technical knowledge and judgement but also in terms of the way he builds relationships with clients and lawyers. He's a really safe pair of hands." IAM Patent 2018
Brian Cordery is "a renowned figure in the market," who is internationally regarded as "a standout name". With more than 20 years' experience he is one of the best known litigators in Europe, and is renowned for his excellent work litigating patents for successful pharmaceutical products. Who's Who Legal 2018
Brian Cordery is a "standout" figure for his handling of high-profile life sciences patent disputes, including the co-ordination of multi-jurisdictional proceedings. Sources say he is "very knowledgeable about all things patent litigation." Chambers and Partners 2018
Brian Cordery leads multi-jurisdictional patent litigation campaigns and also advises on IP-led commercial transactions. Sources say: "He always ensures he is providing a first-class service to his clients." Chambers and Partners 2018
Recommended For
Life Sciences: IP/Patent Litigation
Patents (leading individual)
Life Sciences: Patent Litigation
Intellectual Property Law and Life Sciences Law
Intellectual Property: Patent Litigation
Intellectual Property: Patents (contentious and non-contentious) (leading individual)
Life Sciences: IP/Patent Litigation
Life Sciences and Healthcare
Patent Litigation (leading individual)
Lawyer of the Year: IP Patents
Intellectual Property: Patent Litigation
Intellectual Property Law and Life Sciences Law
Life Sciences: Patent Litigation
Intellectual Property (leading individual)
Patent Litigation and Life Sciences
Patent Litigation, Patent Strategy & Counseling
Trade Mark Strategy & Counseling, Trade Mark Litigation
Leading Partner: Patent Litigation
Related Articles