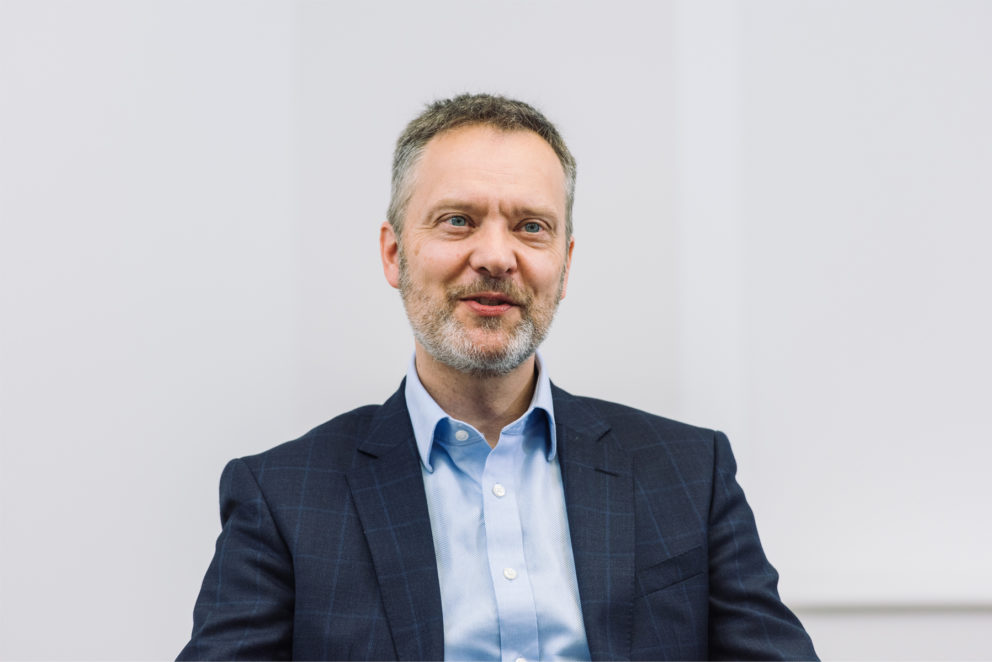 Myles specialises in intellectual property matters with an emphasis on litigation.
While his practice covers the full range of intellectual property rights it has focused in recent years upon high-tech patent litigation for multinational companies – his clients include Samsung, Google, Pratt & Whitney and ZTE. Myles is also part of Bristows' competition department with experience of handling competition disputes before the UK courts and the European Commission. His work within this department has given him considerable experience in the interface between IPRs and anti-trust issues, particularly in the telecoms sector where he has acted in a number of leading UK cases including Samsung v Apple, IPCom v Nokia/HTC, Unwired Planet v Samsung and Conversant v ZTE. This experience has meant Myles is at the front of the developing legal area of FRAND dispute resolution.
Myles' post-doctoral level engineering training particularly suits him to the more technically demanding cases within his patent practice. Recent cases within this practice have focused on the computing, telecoms and computer gaming sectors. Myles also, however, acts for a number of industrial clients notably in the aerospace and robotic technology sectors. Myles is a qualified Solicitor-Advocate with full rights of audience before all the UK's civil courts. He is a member of AIPPI and is the former President of the Board of The European Patent Lawyers Association (EPLAW), a non-profit making Association of experienced patent lawyers in the European community with the aim of promoting the equitable and efficacious handling of patent disputes across Europe.
His practice has an international nature, with the vast majority of cases in the last 20 years including the co-ordination of parallel cases in jurisdictions throughout the EU and the US. He has closely followed the development of the pan-European Unified Patent Court (UPC) throughout its gestation, attending and speaking at two of EPLAW's Venice Patent Judges Congresses in the last five years.
Credentials
BEng Mechanical Engineering, Imperial College, London
PhD Carbon-fibre Composites, University of Cambridge
Diploma in Intellectual Property Law and Practice, University of Bristol
Solicitor Advocate
Qualified 1997
Partner 2005
Track UK SEP/FRAND judgments using our free online database
What others say
"Myles has a great reputation for his tech patents work." Who's Who Legal 2023
"His participation in the groundbreaking Unwired Planet case makes him one of the United Kingdom's most high-profile litigators in the high-tech patent space." IAM Patent 1000 2023
"Myles Jelf is a highly experienced patent litigator who focuses on hi-tech and telecommunications patent disputes. He has recently worked on a number of matters concerning standard-essential patents." Chambers and Partners 2023
"Myles Jelf is very good on hi-tech patent cases." Chambers and Partners 2023
"Myles Jelf is highly experienced and excellent at client service." Chambers and Partners 2023
"Myles Jelf leads the firm's technology litigation practice with a particular focus on antitrust and IP disputes, as well as advising clients on telecoms patent strategies."  Legal 500 2023
"Myles Jelf goes from strength to strength as one of the most experienced patent litigators in the UK – with first class legal skills and an amazing ability to embrace all aspects of technology, he knows how to get the very best out of his team – and delivers fantastic results from it." Legal 500 2023
A "very experienced solicitor". Juve UK 2023
"Very collegial and inclusive". Juve UK 2023
"Myles Jelf is an exceptional individual: his technical background enables him to grasp even the most complex aspects of the underlying technology straight away and bring real insight to the development of the technical case – coupling this with years of UK-focused litigation with direct involvement in almost all of the leading IT and telecoms technical and FRAND cases throughout the development of the sector in the UK enables him to deliver the very best service to some of the worlds largest telecoms and IT companies." Legal 500 2022
"Myles Jelf is tremendous and has a strong reputation in the hi-tech and FRAND arena." Chambers and Partners 2022
"An absolutely fantastic all-round performer." Chambers and Partners 2022
"Myles Jelf is a highly experienced patent litigator who focuses on hi-tech and telecommunications patent disputes. He has recently worked on a number of matters concerning standard-essential patents." Chambers and Partners 2022
"Hugely experienced litigator in patent law." Juve UK 2022
"Hugely experienced in international patent litigation, including working for some of the biggest names in the TMT sector, and with a very strong technical background, he is an amazing asset at the head of a litigation team." Legal 500 2022
"Myles Jelf is absolutely exceptional. " Legal 500 2022
Myles "has been routinely running parallel disputes in the European Union and United States for over a decade." IAM Patent 1000 2022
Myles Jelf is "well versed in FRAND disputes." IAM Patent 1000 2022
"Recommended for electronics/telecoms patent disputes." MIP IP Stars 2022
Myles Jelf "commands the attention and respect of the people working with him." Chambers and Partners Global 2021
"He [Myles Jelf] is very good at technical patent cases." Chambers and Partners 2021
"A highly experienced patent litigator who focuses on hi-tech and telecommunications patent disputes." Chambers and Partners 2021
"Extremely satisfied with his [Myles Jelf] work." Juve UK 2021
Myles Jelf is "very knowledgeable, a very difficult opponent." Juve UK 2021
"A leader for his [Myles Jelf] clients and a strategic master responsible for major developments in TMT litigation in the UK." Legal 500 2021
Myles Jelf is a "technology and litigation expert". Legal 500 2021
"Myles Jelf is undoubtedly one of the best known partners in UK TMT litigation, having been involved in some way with almost all of the most significant TMT cases in the last 15 years." Legal 500 2021
"Providing exceptional leadership", Myles Jelf attracts "resounding praise" IAM Patent 1000 2020
Myles "provides targeted senior oversight of complex matters" IAM Patent 1000 2020
"exceptionally well-informed" IAM Patent 1000 2020
"He [Myles Jelf] is touted for his expert counsel to high-profile technology companies." Who's Who Legal Patents 2020
"Myles Jelf instils a great amount of confidence in clients" Who's Who Legal Patents 2020
"He really knows what he is doing." Who's Who Legal Patents 2020
Myles Jelf is a "highly experienced solicitor" Juve UK 2020
Myles Jelf "commands the attention and respect of the people working with him". Chambers and Partners 2020
"Myles Jelf is an undoubted star among IP solicitors." Legal 500 2020
"Myles Jelf is exceptionally comfortable with a wide range of electro-mechanical technologies, he brings strategic direction and oversight to every case." Legal 500 2020
Myles Jelf "successfully brings first-class strategy and oversight to cases, whilst inspiring and harnessing the abilities of the firm's fantastic associates". Legal 500 2020
"hugely experienced" Legal 500 2020
"star IP solicitor" Legal 500 2020
"Myles Jelf is a well-known IP litigator with a strong client following in the gaming sector." Chambers and Partners 2019
"Myles Jelf is a patent litigator specialising in hi-tech and telecommunications disputes. A source says he has a "great command of the technology in any case he takes on."" Chambers and Partners 2019
Myles Jelf enjoys a strong reputation for his work as a patent litigator in complex electrical engineering and telecommunications-related disputes. Sources say: "He is a really experienced lawyer who is very commercial and works incredibly hard." Chambers and Partners 2018
Myles Jelf is an IP specialist advising a variety of digital and gaming clients on contentious matters. He frequently handles complex and multi-jurisdictional disputes. Chambers and Partners 2018
Recommended For
Intellectual Property: Patent Litigation
Intellectual Property: Patents (contentious and non-contentious) (hall of fame)
Patent Litigation (leading individual)
Intellectual Property: Patent Litigation
Intellectual Property: Patent Litigation
Intellectual Property: Patents (contentious and non-contentious) (leading individual)
Intellectual Property (leading individual)
Intellectual Property (hall of fame)
Life Sciences and Healthcare
Patent Litigation, Patent Strategy & Counseling
UK Cross-Border Telecoms Patent
Trade Mark Strategy & Counseling, Trade Mark Litigation
Leading Partner: Patent Litigation
Related Articles