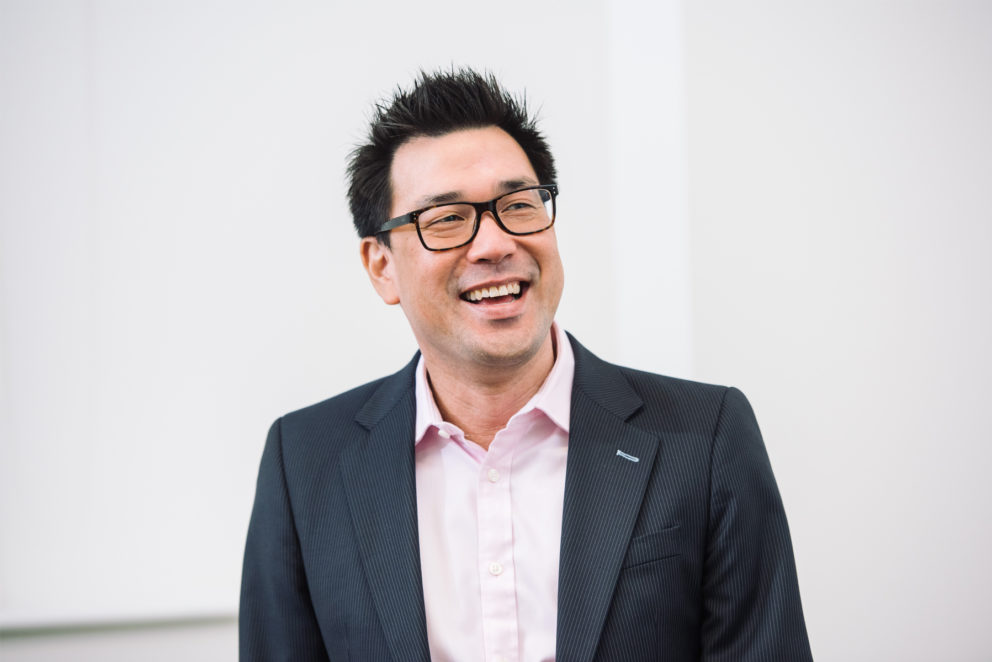 Adrian is an information technology specialist who has market-leading experience advising clients on technology, e-commerce and digital transformation transactions.
Adrian's practice spans a range of sectors including technology, financial services, life sciences and government. He regularly leads and negotiates high profile IT procurement, outsourcing, cloud and complex systems development and integration projects on both the customer and supplier side, and also advises emerging companies on the contracting arrangements and protecting and exploiting IP.
Having spent considerable time seconded to various clients such as a global IT services provider, a telecommunications company and an international digital services organisation, Adrian always delivers practical and business-focused solutions to deliver technology projects in the most effective and efficient way.
Recent projects Adrian has led include:
A digital transformation project in the financial services sector including the complex multi-vendor integration and implementation of a new customer system and PSD 2 platform
Advising a public sector, genomic medicine body on its commercialising strategy and implementation of world-leading sequencing, data and technology arrangements
The transformation of a global life sciences company's IT, network and online systems, including a multi-million pound IT outsourcing transaction
A multi-jurisdictional business process outsourcing for a leading technology company delivering a business separation and F&A outsourcing in the FMCG sector
Advising a IT, outsourcing and consultancy multinational on structuring and launching new software and IT-solutions
Preparing an e-vehicle charging station supplier on its launch of its products and SaaS technology solutions in the UK
Advising a Premier League football club on its technology arrangements across its business operations from content and digital media management platforms to payment processing systems.
Credentials
LLB (Hons), University of Melbourne
Bachelor of Arts, University of Melbourne
Qualified 2002 (Victoria, Australia)
Qualified 2014 (England and Wales)
Partner 2014
What others say
"Adrian Sim is superb at managing complex transactions. He works tirelessly and fully invests in the whole view (not just the legal), adding real value to a transaction." Legal 500 2023
"Adrian Sim is recognised for his experience in major IT and outsourcing deals." Legal 500 2023
"Adrian Sim and Charlie Hawes are quite simply excellent. They are open, approachable, accessible and clearly have excellent market experience which is invaluable. Always a pleasure working with them." Legal 500 2023
"He takes a very commercial and pragmatic approach, combined with a strong knowledge of the law and the market, and an ability to distil complex issues into commercial solutions." Chambers and Partners 2022
"Adrian is a really nice guy to deal with; he's very clever and commercial, and he wants to get a deal done." Chambers and Partners 2022
"Adrian Sim is experienced in advising both customers and providers on sophisticated outsourcing transactions, particularly in the cloud and IT infrastructure space." Chambers and Partners 2022
"Adrian Sim stands out for his expertise in financial services projects." Legal 500 2022
"Adrian Sim is the enthusiastic leader of the team I work with. Adrian is knowledgeable, commercial and can do and brings enthusiasm to everything he does." Legal 500 2022
"Adrian Sim – very business minded, approachable and solution driven. Great joy to work with." Legal 500 2022
"Quality of advice coupled with a commercial approach." Acritas 2021
"Adrian Sim is a standout partner within the team, managing resources, client budgets and staffing efficiently and effectively." Legal 500 2021
"Adrian Sim and Angela Fouracre are our client partners and both provide great quality in short timescales, so excellent turnaround and quality of service." Legal 500 2021
"Adrian Sim is a 'very positive, technically strong and friendly partner'." Legal 500 2021
"Adrian Sim is probably one of the best lawyers in the field and a real deal maker" Legal 500 2020
Adrian has a "pragmatic and can-do attitude'" Legal 500 2020
"Adrian Sim is a star" Legal 500 2020
"Adrian Sim, whose expertise includes e-commerce and digital media transactions, has 'an excellent client manner' and is 'very responsive'." Legal 500 2019
"Digital media expert Adrian Sim attracts praise for his 'excellent client manner'." Legal 500 2019
"Adrian Sim and others recently acted for Capgemini in a number of outsourcings and other transformational projects, and have been advising the client on the development of robotic process automation and its provision in the finance and accounting outsourcing market." Legal 500 2017
Recommended For
Technology, Media and Telecoms
Related Articles