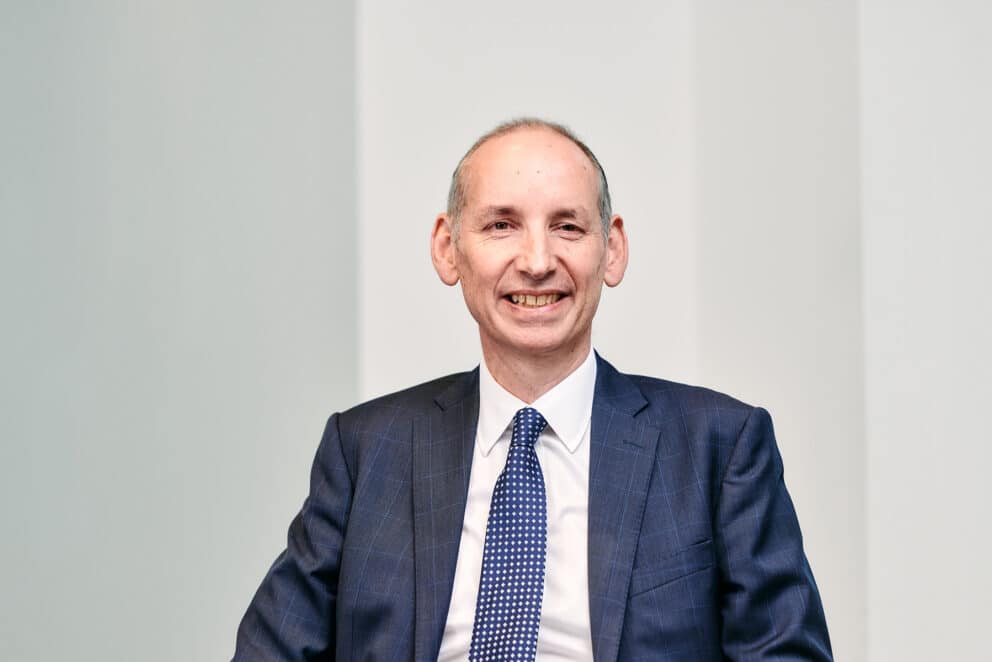 Simon specialises in copyright and design rights, database rights, trade marks, passing off, domain names and breach of confidence.
As a litigator he has acted for clients in the High Court, Court of Appeal, Supreme Court, Court of Justice of the EU, as well as in the Copyright Tribunal and the IP Enterprise Court, including appearing as a Solicitor Advocate.
Simon specialises in online intellectual property issues, such as representing the NLA and six of the national newspapers in the proceedings brought against Meltwater and the PRCA on copyright in newspaper headlines, summaries and internet browsing, which went to the European Court of Justice, the Supreme Court and the Copyright Tribunal. He had advised numerous clients on the challenges brought about by AI, covering the full spectrum from content owners, intermediaries/app developers and AI businesses. He also regularly acts for computer games clients, both enforcing their rights and defending them in court proceedings.
Simon represents clients in High Court trade mark actions and trade mark proceedings before the UKIPO, and also manages several well-known international brand portfolios. Simon sits as an Appointed Person, a judicial role hearing trade mark appeals from the UKIPO.
He has always been particularly active in the design industry, including acting for some of the country's leading furniture, textile, fashion and product design companies. For example, he acted for the successful defendant in the important design rights case, Neptune (Europe) Ltd v DeVol Kitchens Ltd [2017] EWHC 2172 (Pat).
He is also the Honorary Secretary of BLACA (the British Literary and Artistic Copyright Association), a member of INTA's Rights of Publicity Committee and Round Tables committee, a tutor on the Oxford IP Diploma course, and the co-author of 'Intellectual Property', a textbook published by Palgrave MacMillan, currently in its sixth edition.
Credentials
LLB Hons, Cardiff University 1989
Qualified 1992
Partner 2000
Solicitor Advocate
Appointed Person for trade marks
What others say
"Simon is very bright and a pleasure to work with." Who's Who Legal 2023
"Simon is a seasoned all-round trademark specialist. He provides business-driven solutions and is a true strategist who excels in an international context. He is to the point, calm and an excellent negotiator. When needed, he also acts as a top-notch litigator." WTR 1000 2023
"Clark spearheads the brand designs and copyright arms of the practice, leading on high-profile passing off disputes in the entertainment and retail sectors". Legal 500 2023
"Simon Clark is recommended for all facets of brand management, including portfolio development and litigation. He is also expert in the law of copyright and designs." Chambers and Partners 2023
"An excellent practitioner, Simon Clark is smart and particularly good on trade mark and copyright matters." Chambers and Partners 2022
"One of the well-established IP lawyers in the UK for copyright and designs advice." MIP IP Stars 2022
Simon Clark is "knowledgeable, experienced and reassuring to work with." Legal 500 2022
"Although [Simon Clark and Andrew Butcher] are experts in their field they were still very approachable and it was clear they had our best interests at heart." Legal 500 2022
"Led by the partners Jeremy Blum (trade marks) and Simon Clark (copyright and designs) they boast leading individuals across the soft IP spectrum." Legal 500 2022
Simon Clark leads "the team with distinction." Legal 500 2022
"Simon Clark is clear, straightforward and extremely helpful." Chambers and Partners 2021
"Simon provides insightful and well thought-out advice." Chambers and Partners 2021
Simon Clark is an "expert in the law of copyright and designs." Chambers and Partners 2021
"Very knowledgeable." Chambers and Partners Global 2021
"He [Simon Clark] gives first-class advice on IP matters." Chambers and Partners 2021
Simon is "recommended for all facets of brand management, including portfolio development and litigation" Chambers and Partners 2021
"He [Simon Clark] has amazing technical knowledge and offers an understanding and supportive ear when needed." WTR 1000 2021
"Simon provides proactive and creative suggestions to improve brand enforcement." WTR 1000 2021
"He [Simon Clark] is quick and efficient in his work, and always happy to explain things when needed, getting straight to the heart of the issue." WTR 1000 2021
"Star quarterback." WTR 1000 2021
Simon Clark is "very knowledgeable" Chambers and Partners 2020
Simon "Clark is one of the well established IP lawyers in the market for copyright and designs advice" MIP IP Stars 2020
Simon is "one of the best UK trademark and design lawyers we've ever had the pleasure of working with" WTR 1000 2020
"bright and likeable" WTR 1000 2020
"Simon Clark is recommended for commercial and contentious matters concerned with copyright, designs and trade marks. He regularly appears before the courts and the Copyright Tribunal as a solicitor advocate, and manages international trade mark portfolios for well-known brands." Chambers and Partners 2019
Simon Clark "is an expert in trade mark designs and litigation". Legal 500 2019
Simon Clark is "a 'super-bright, thorough and hardworking all-rounder' and specialist litigator". WTR 1000 2019
Simon Clark joined from Berwin Leighton Paisner in May 2017. He is a "very bright and really enthusiastic" IP specialist noted for trade mark and copyright litigation. He is also experienced at domain name, design right and misuse of confidential information disputes. Chambers and Partners 2018
Recommended For
Enforcement and Litigation
Intellectual Property: Trade marks, copyright and design (leading individual)
PATMA: Trade Mark Attorneys
Trade Mark Litigation, Trade Mark Strategy & Counseling
Trade Mark Office Proceedings
Related Articles