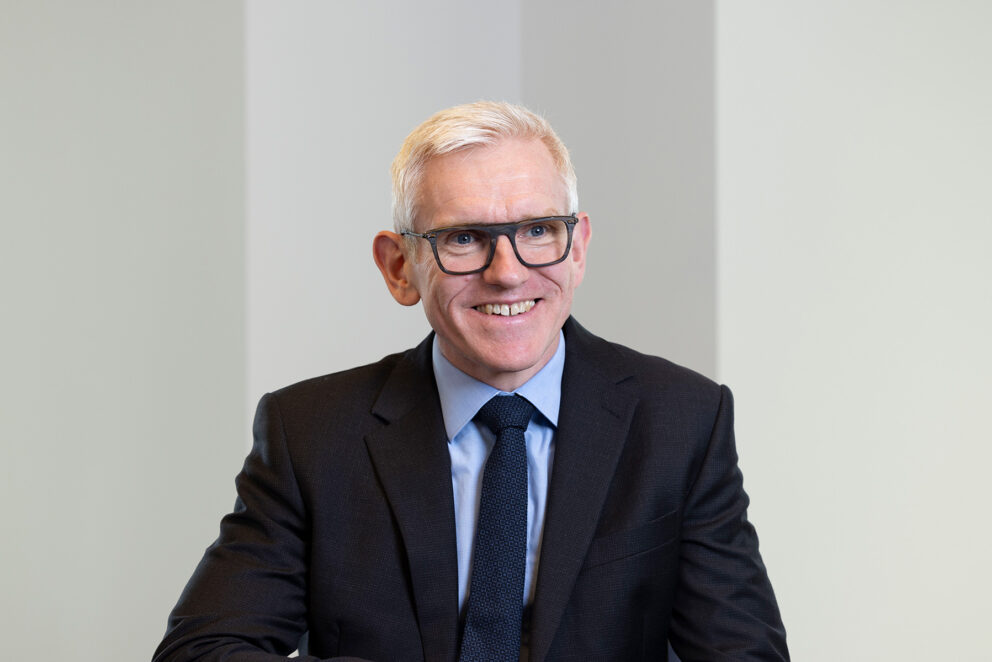 Dominic specialises in contentious intellectual property matters, with an emphasis on patent litigation. Reflecting his technical background, Dominic focuses primarily in life sciences disputes, particularly in relation to pharmaceuticals and biotechnology. Dominic has handled cases across the range of tribunals in the UK and the EPO and has coordinated litigation across Europe and the world.
In the pharmaceutical and biotechnology sector, Dominic has worked on all aspects of the drug life cycle, from freedom to operate analyses and early-stage risk assessment of generic competition to complex end-stage litigation, SPCs and anti-trust issues. His extensive experience of cross-border litigation has involved acting for both rights holders and defendants, giving him the broadest possible outlook on strategy and a comprehensive tactical playbook.
Dominic has also handled patent litigation for several household names in the consumer products sector on cases ranging from beer containers to shaving products.
Dominic writes regularly on reported patent cases in the UK and at the EPO and is a regular conference speaker and presenter. He is a member of CIPA, EPLAW and AIPPI and holds office as the Honorary Secretary of AIPPI UK.
Credentials
MA Natural Sciences, University of Cambridge
PhD Zoology, University of Cambridge
Diploma in Intellectual Property Law and Practice, University of Bristol
Qualified 2004
Partner 2014
What others say
"Dominic is an absolute pleasure to work with." Who's Who Legal 2023
"The 'incredible' Dominic Adair is a clear leader in patent litigation, with peers admiring his wealth of knowledge, particularly when it comes to the biotechnology and pharmaceutical sectors." Who's Who Legal 2023
"Dom and the Bristows team are true experts when it comes to patent litigation. Dom has deep knowledge, is highly approachable and adaptive to circumstances. He is able to dial up or down depending on the situation – presenting equal dexterity in no-stone-unturned approaches as in negotiating pragmatic solutions." IAM Patent 1000 2023
"One of the United Kingdom's best-known names in the field of patent litigation." IAM Patent 1000 2023
"Dominic Adair is a patent litigator and seasoned veteran of cross-border disputes. His primary focus is in life sciences, drawing on his impressive scientific background." Chambers and Partners 2023
"Dominic Adair is a very good patent litigator." Chambers and Partners 2023
"A rising star and excellent patent litigator." Chambers and Partners 2022
"His clients absolutely adore him and he has a great value set." Chambers and Partners 2022
"Adair's academic background in natural sciences plays well into his work litigating patents, SPCs and anti-trust issues." IAM Patent 1000 2022
Dominic's "competitors describe him as an outstanding practitioner." IAM Patent 1000 2022
"His [Dominic Adair] work is always spot-on and exceptional." Chambers and Partners 2021
"He [Dominic Adair] is very pleasant to work with, always approachable, smart and pays attention to the detail." Chambers and Partners 2021
Dominic Adair has an "impressive scientific background." Chambers and Partners 2021
"A seasoned veteran of cross-border disputes." Chambers and Partners 2021
"Dominic Adair is a brilliant leader, creative thinker, and very commercial." Legal 500 2021
He is "responsive, highly motivated and invests significant time and effort in order to understand the technology." IAM Patent 1000 2021
Dominic is an "excellent practitioner" for freedom-to-operate analyses and SPC questions IAM Patent 1000 2020
Dominic is "a natural fit for pharmaceutical and biotech players" IAM Patent 1000 2020
"He is able to contribute information beyond IP such as on regulatory matters and market detail" Who's Who Legal Patents 2020
"Dominic Adair is recognised for his sweeping patents knowledge" Who's Who Legal Patents 2020
"Dom Adair is technically gifted, understands issues quickly and gives great commercial advice." Legal 500 2020
"Dominic Adair did a great job in coordinating all activities of our case. He is very pleasant to work with. He is a bright mind and yet remained very modest. I can highly recommend him for any IP litigation in the UK and will certainly work with him again in the future." Legal 500 2020
"Dom Adair is prompt, highly reliable, and a great pleasure to work with." Legal 500 2020
Dominic Adair "is particularly talented" in his area. Legal 500 2020
...the "exceptionally good" Dominic Adair Legal 500 2019
"Dominic Adair masters the minute details of cases without ever losing sight of the big picture; he advances clients' strategies beyond the United Kingdom." IAM Patent 1000 2018
"Clients are consistently impressed with Dominic Adair 's "exceptional ability to quickly grasp the key issues of a case", which allows him to "devise optimal international litigation strategies to bring his cases to a successful end". Who's Who Legal 2018
Recommended For
Life Sciences: Patent Litigation
Intellectual Property: Patent Litigation
Intellectual Property: Patents (contentious and non-contentious)
Life Sciences and Healthcare
Ranked in IAM Strategy 300
Life Sciences: Patent Litigation
Pharmaceuticals and Biotechnology
Related Articles