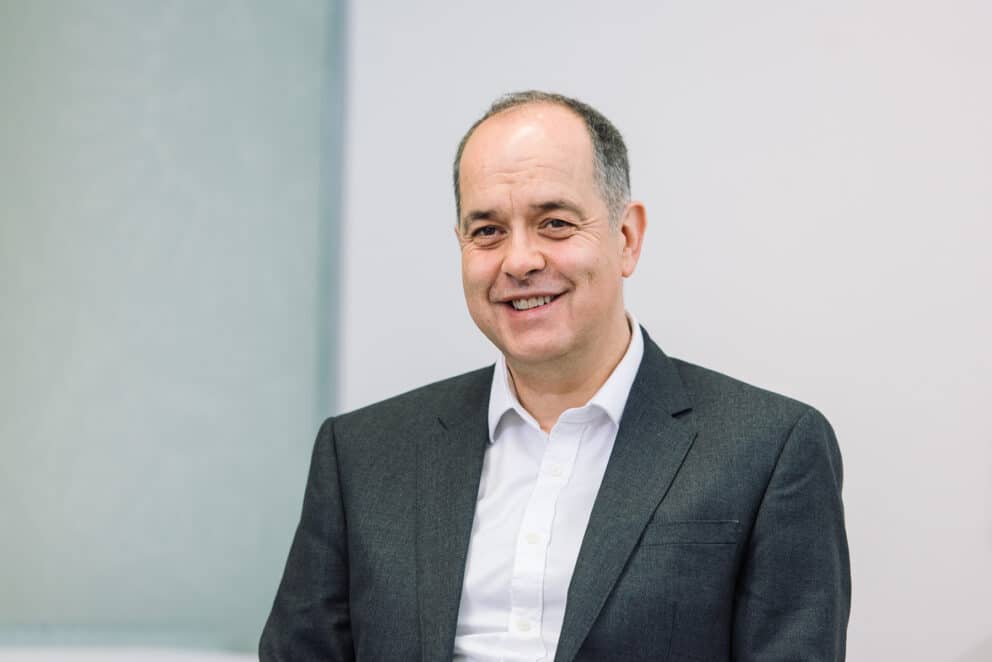 Mark is a technology specialist with over 20 years' experience.
He advises companies on technology issues such as cloud computing, machine learning, apps and facial recognition. Much of Mark's experience was gained in-house at IBM where he held various roles, including Global Data Privacy Counsel.
Mark has particular expertise in data privacy. He advises multinational companies on implementing General Data Protection Regulation compliant programs, Privacy Shield and Binding Corporate Rules. Mark has been involved in many of the most high profile and highest value data privacy litigation in the world and regularly advises companies in relation to incident response and defending regulatory enforcement actions all over the world.
Credentials
BSc (Hons) Physics, University of Wales
D.Phil Semiconductor Physics, University of Oxford
Qualified 1995
Partner 2003
Joint Managing Partner 2010 – 2016
What others say
"Mark Watts is revered for his work on high-profile data privacy litigation involving GDPR and cyber incident response." Who's Who Legal Data 2023
"Mark Watts demonstrates an exceptional knowledge of compliance and enforcement in the data protection market and offers extensive experience in the representation of clients before regulatory bodies. He counts some of the best-known global companies, including tech giants, among his clients." Chambers and Partners 2023
"Mark Watts leads Bristows' data privacy team. He advises technology companies and their customers on the development of projects at the frontiers of computer science, and their compliance with data protection and internet regulation regimes." Chambers and Partners 2023
"Mark is the best privacy counsel in the UK and Europe, and possibly the world." Chambers and Partners 2023
"Mark is incredibly knowledgeable and genuinely deserves his reputation as one of the leading data protection experts in the UK market." Chambers and Partners 2023
"He understands the complexity and/or importance and is able to breakdown and explain the most complex of issues to seasoned privacy attorneys and to non-attorneys alike." Chambers and Partners 2023
"He has such respect for his clients and will pivot their attention or allegiance at the first opportune moment." Chambers and Partners 2023
"Mark is very sharp in terms of the technology and the law." Chambers and Partners 2023
"Mark is a great communicator, extremely reliable, pragmatic and has a depth of knowledge of privacy law and its practical implementation." Chambers and Partners 2023
"Specialist Mark Watts leads the firm's data protection team and handles a range of data and privacy matters for numerous multinational traditional media publishers." Legal 500 2023
"Mark Watts is one, if not the, best solicitors in the industry. Working in the space of privacy for 20 years, it's refreshing to get insights from Mark on complex data processing arrangements and guidance on domestic challenges that are culturally driven rather than DPA or objective focused." Legal 500 2023
"'Mark Watts is a real superstar. His deep technical expertise pared with a very commercial and pragmatic approach and calm and reassuring delivery are a great combination." Legal 500 2023
"He has a great client base and he's known as a pragmatic lawyer." Chambers and Partners 2022
"Mark Watts understands the raw business of technology, data protection and the academics of intellectual property, and he's also a really nice human being." Chambers and Partners 2022
"Mark Watts demonstrates an exceptional knowledge of compliance and enforcement in the data protection market and offers extensive experience in the representation of clients before regulatory bodies. He counts some of the most well-known global companies." Chambers and Partners 2022
"Mark Watts stands out across the industry; he's pragmatic, precise, dynamic and clear." Legal 500 2022
"Mark Watts has a huge intellect and experience in his field but always manages to explain it in the simplest of ways." Legal 500 2022
"Mark Watts is the calm, wise voice whatever the crisis." Legal 500 2022
"Practice head Mark Watts 'very effectively combines expertise across law and technology' and is well versed in global compliance projects." Legal 500 2022
"He's [Mark Watts] a brilliant guy with a systematic approach and great knowledge of technical matters fused with knowing exactly what is required in agreements involving data security matters." Chambers and Partners 2021
"He [Mark Watts] is extremely commercial and practical." Chambers and Partners 2021
"His [Mark Watts] familiarity with how regulators might be thinking is an asset to us." Chambers and Partners 2021
"Mark Watts demonstrates an exceptional knowledge of compliance and enforcement in the data protection market." Chambers and Partners 2021
Mark Watts "offers extensive experience in the representation of clients before regulatory bodies." Chambers and Partners 2021
Mark is "renowned as the go-to data privacy lawyer thanks to his impeccable understanding of GDPR issues and immense experience in regulatory enforcement proceedings and data privacy litigation." Who's Who Legal Global Elite Thought Leader 2021
"Mark Watts is at the top of the sector for regulatory data protection and tech work." Legal 500 2021
"Technology expert" Mark Watts Legal 500 2021
Mark is "knowledgeable, thoughtful and pragmatic, and he has great business acumen," while further sources consider him to be "the pre-eminent data protection lawyer in Europe." Chambers and Partners 2020
"Mark Watts remains a top choice for data privacy issues." Chambers and Partners 2020
"He [Mark Watts] has great privacy law and tech industry knowledge." Chambers and Partners 2020
Mark Watts "frequently works with cloud computing service providers and social and digital media companies on transactions and commercial strategy." Chambers and Partners 2019
"Our internal lawyers hold him [Mark Watts] in really high esteem." Chambers and Partners 2019
Mark Watts is "recognised as a leader on privacy and data protection in the UK". Chambers and Partners 2019
Mark Watts "remains a powerhouse in the field and regularly works with multinational companies on a range of matters, including defending regulatory enforcement actions." Chambers and Partners 2019
Mark Watts wins praise for advice which is "always thoughtful, practical and flawlessly communicated." A client says: "He is knowledgeable about the law, but also has a deep understanding of the operational challenges his clients face every day." He is particularly expert on data protection issues. Chambers and Partners 2018
Mark Watts comes highly recommended for his expert data protection practice, which includes handling major disputes and cross-border regulatory concerns. "He's remarkable in his ability to apply the intersection of law and practice to his advice," according to one source, while another states: "He is brilliant; like no other. He is both very practical and deeply knowledgeable." Chambers and Partners 2018
The highly experienced Mark Watts continues to win the praise of market observers for his handling of public and private sector outsourcing deals. Interviewees consider him to be "a highly sophisticated and skilled lawyer." Chambers and Partners 2018
Recommended For
Data Protection and Information Law (star individual)
Information Technology and Outsourcing
Data Protection, Privacy and Cybersecurity (hall of fame)
Technology, Media and Telecoms (hall of fame)
Data Privacy and Protection
Information Technology Law and Privacy and Data Protection Law
Data Protection, Privacy and Cybersecurity (leading individual)
Data Protection and Cybersecurity
Related Articles