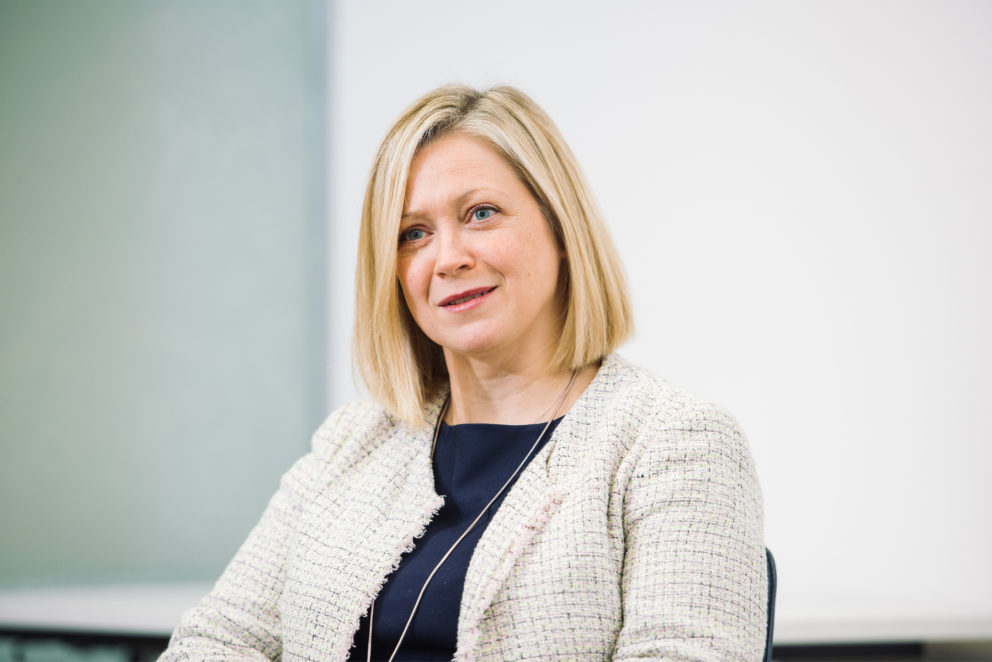 Louise advises on a wide range of corporate and commercial matters, including mergers and acquisitions, debt and equity financing's (including IPOs and secondary public offers) and joint ventures.
Louise is particularly experienced in domestic and international M&A, equity financings and other corporate transactions for clients in technology and IP-rich businesses.
Louise acts for both domestic and international clients from growth companies to financial institutions, global multinationals, venture capital and private equity investors.
She advises clients across a range of industries, with particular emphasis on technology, media & marcoms, and life sciences.
Louise is head of Bristows' multi-discipline fintech practice in which role she acts for both UK and international clients across the sector from start-ups developing technology to investors and corporates investing in this rapidly expanding area. The fintech practice covers a wide range of fintech payment services, regtech, insurtech, digital transformation, A1, robotics and distributed ledger technology. Louise also has experience advising on a broad range of corporate insolvency matters including:
providing strategic and advisory support for company boards;
advising on directors' duties; and
restructuring transactions, administrations and liquidations.
On insolvency related matters, Louise acts for individual directors, company boards and insolvency practitioners.
Credentials
BA French, University of Reading
Qualified 2003
Partner 2012
Head of fintech 2018 – present
What others say
"Louise Eldridge is technically able and excellent at managing large complex transactions with many lawyers and third parties involved." Legal 500 2023
"Louise Eldridge is exceptional, really on top of her game." Legal 500 2023
"Louise Eldridge also has particular expertise in blockchain and DLT, digital transformation, regtech and insurtech mandates" Legal 500 2023
"Louise Eldridge is the personification of calm assuredness." Legal 500 2023
"Louise Eldridge is exceptional and brings commercial sense to the table as well as good advice." Legal 500 2023
"Louise Eldridge offers a stellar service. Always on hand to assist and can get to grips with technical legal issues but dovetail that with commercial acumen." Legal 500 2023
"Louise Eldridge supports a wide range of companies from high-growth start-ups through to financial institutions and large global corporations." Legal 500 2023
"Louise Eldridge is attentive, available and provides sound advice." Legal 500 2022
"Louise Eldridge is always succinct and a real asset to us." Legal 500 2022
"Louise Eldridge - No matter what time of day it is or what the problem is she is on hand to understand and help." Legal 500 2022
"Louise Eldridge (and the team she has around her) is by far the best lawyer we have ever dealt with." Legal 500 2022
"Louise Eldridge gives constructive advice and comment, co-ordinates the team well and runs transactions smoothly." Legal 500 2021
"Louise Eldridge is always available, provides thoughtful, considered advice, and responds on a timely basis." Legal 500 2021
"Louise Eldridge has become a trusted ally to the business" Legal 500 2021
"We know she [Louise Eldridge] has our back and will make sure we get the support we need as and when we need it. I can't speak more highly of her." Legal 500 2021
"Louise Eldridge gives constructive advice, co-ordinates the team well and ensures transactions run smoothly." Legal 500 2020
"Partner Louise Eldridge listens to the client and provides timely and constructive advice, as well as coordinating her team very well". Legal 500 2020
"Louise Eldridge is another key contact in the department and is instructed by two LLC subsidiaries of a US client on the establishment of two UK-based LLPs." Legal 500 2017
"Clients describe her as "amazingly pragmatic and professional attorney", "a truly exceptional lawyer" and "[her advice is always] detailed, thoughtful and proactive". Legal 500 2017
Recommended For
M&A: smaller deals up to £50m (leading individual)
Related Articles