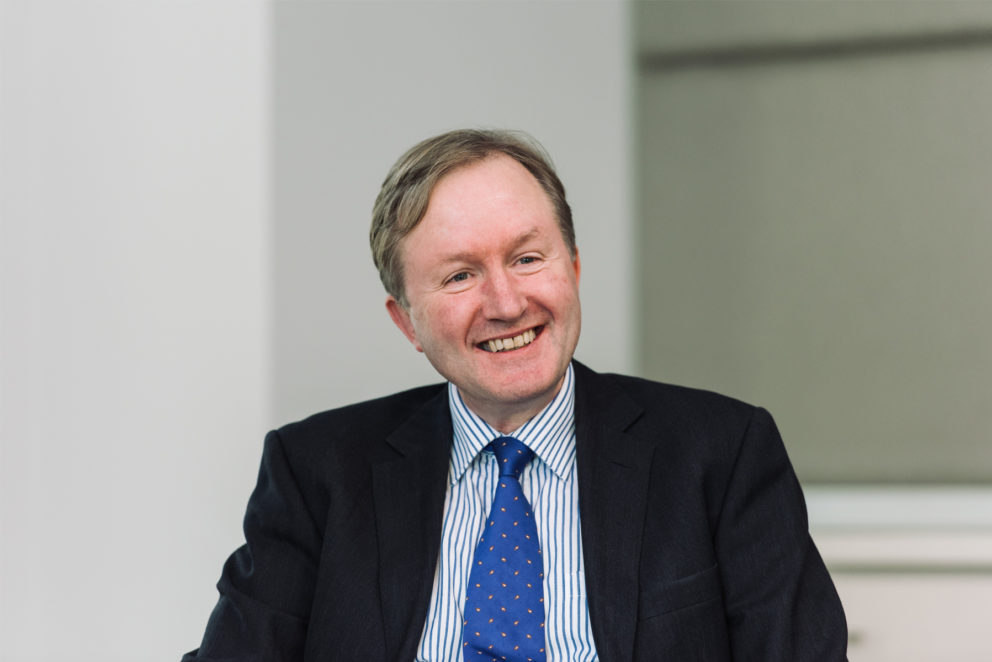 Edward specialised in intellectual property litigation for over 35 years and was responsible for more than 100 patent cases. These include landmark UK decisions such as 3M v. Rennicks (validity and infringement, stay of injunction and damages), 3M v. Plastus Kreativ (cross-border injunctions), 3M v. Nippon Carbide (stay pending EPO opposition), Unilin v. B&Q (entitlement to priority, amendment, res judicata and EPO) and Servier v. Apotex (enquiry as to damages under cross-undertaking).
Beyond the UK, Edward has taken a particular interest in the development of the Unitary Patent and the Unified Patent Court (UPC). He has had the opportunity to do so through his service on the Board and Advisory Board of the European Lawyers Association (EPLAW). EPLAW has been very closely involved with the preparation of the legislation and the rules of procedure of the UPC and Edward has given presentations on these rules to the leading European Patent Judges at the Venice Conferences organised jointly by EPLAW and the EPO. His work with the European Patent judiciary has included participation in half-day "Mock Trials" conducted before these Patents Judges under UPC rules.
Edward gained experience in almost all technical fields, including electronics, but was particularly active in the life sciences sector, having acted for some of the largest pharmaceutical, biotechnology and medical device companies in his long career of 42 years with Bristows. He developed successful strategies, combining patent and regulatory law, to assist his pharmaceutical clients facing the challenge of generics. In such matters, he often coordinated cross-border litigation and advice within Europe and beyond. For over 10 years he lead a very large team successfully obtaining preliminary injunctions and other relief for originator companies against generic suppliers in many countries around the globe.
In his independent consultant role, Edward's main responsibility is to look after Bristows' relationships with Japanese clients and Japanese professionals contacts, many of whom he introduced to the firm. He will also continue his work for the Advisory Board of the European Patent Lawyers Association (EPLAW) and the Law Society's Intellectual Property Law Committee. Edward was a UK Council Member of AIPPI from 2000 to 2015. He retains his solicitors practicing certificate but is no longer giving legal advice.
Credentials
MA Natural Sciences and Law, University of Cambridge
Qualified 1980
Partner 1986 – 2020
Consultant 2020
What others say
Edward Nodder is a "globally-renowned litigator." Juve UK 2021
Edward Nodder is a "skilled international coordinator" IAM Patent 1000 2020
Edward Nodder is "a revered practitioner" Who's Who Legal Patents 2020
"Edward Nodder is much sought after for his insights on multi-jurisdictional patent litigation strategy." Chambers and Partners 2020
"Edward Nodder maintains an impressive reputation as one of the foremost patent litigators in Europe." Chambers and Partners 2020
"Senior statesman Edward Nodder has long-standing experience resolving IP disputes on behalf of some of the world's leading pharmaceutical, biotechnology and medical device companies. His expertise straddles patent and regulatory law, which gives him great insight into portfolio and litigation strategy." Chambers and Partners 2019
"Edward Nodder is the firm's senior partner and is renowned as one of the finest patent litigators of his generation. He is also one of the leading authorities on the European Unitary Patent and the development of the Unified Patent Court (UPC)." Chambers and Partners 2019
"The outward-looking Edward Nodder has an affinity for advising Japanese rights holders on patent litigation in Europe." IAM Patent 1000 2018
The "excellent" Edward Nodder is known for the depth of his experience handling complex patent litigation. His recent activity includes representing life sciences companies in disputes concerning innovative treatments and medical devices. Chambers and Partners 2018
Senior partner Edward Nodder has acted for many of the world's leading innovators in biotechnology, pharmaceuticals and medical devices in business-critical patent disputes. He continues to advise his clients on worldwide portfolio and litigation strategy. Chambers and Partners 2018
"Heavily involved in the development of the UPC, Nodder dispenses 'advice of the highest quality' and brings over 30 years' experience to the table. His recent highlights include representing radiation oncology manufacturer Varian in a highly complex multi-jurisdictional patent infringement matter relating to its radiotherapy and MRI machines." IAM Patent 1000 2017
"Edward Nodder is recommended for his depth of experience handling patent litigation and his focus on multi-jurisdictional disputes. He is also an expert on the Unified Patent Court." Chambers and Partners 2017
"Edward Nodder is widely admired and highlighted for the quality of his client care. He has experience advising electronics and life sciences companies on patent litigation and has significant experience of multi-jurisdictional proceedings." Chambers and Partners 2017
The Top 10 most highly regarded Patent lawyer in Europe Who's Who Legal 2016
"Boasts invaluable experience." Who's Who Legal 2016
"Joint head of patent litigation team Edward Nodder is regarded as 'a star of life sciences disputes'; his experience extends to more than 100 patent cases over 35 years of practice." Who's Who Legal 2016
"Edward Nodder chairs the firm's patent litigation practice and advises key clients on multi-jurisdictional disputes. He is a leading expert on the forthcoming European Patent Court and its implications for biotech and pharmaceuticals businesses." Chambers and Partners 2016
"Edward Nodder leads the firm's patent litigation practice and oversees high-value cases for key hi-tech and life sciences clients. He is also a leading authority on the European Unitary Patent and the forthcoming Unified Patent Court." Chambers and Partners 2016
Recommended For
Life Sciences: Patent Litigation
Who's Who Legal Global Leader 2021
Intellectual Property Law
Best Lawyers™ UK 2021
Intellectual Property: Patent Litigation (senior statespeople)
Chambers and Partners Global 2020
Intellectual Property and Life Sciences: IP/Patent Litigation (senior statespeople)
Chambers and Partners 2020
Global Leader
IAM Global Leaders 2021
Patents
Who's Who Legal Global Elite Thought Leader 2020
Life Sciences: Patent Litigation
Who's Who Legal 2020
Patent Litigation and Life Sciences
Leaders League UK 2020
Patent Litigation
IAM Patent Global Leaders 2020
Patent Litigation, Patent Strategy & Counseling
MIP, IP Stars 2020
Pharmaceuticals and Biotechnology
Legal 500 2019
Patent Litigation
IAM Patent 1000 2018
Leading Partner: Patent Litigation
UK Best Law Firms, Leaders League 2018