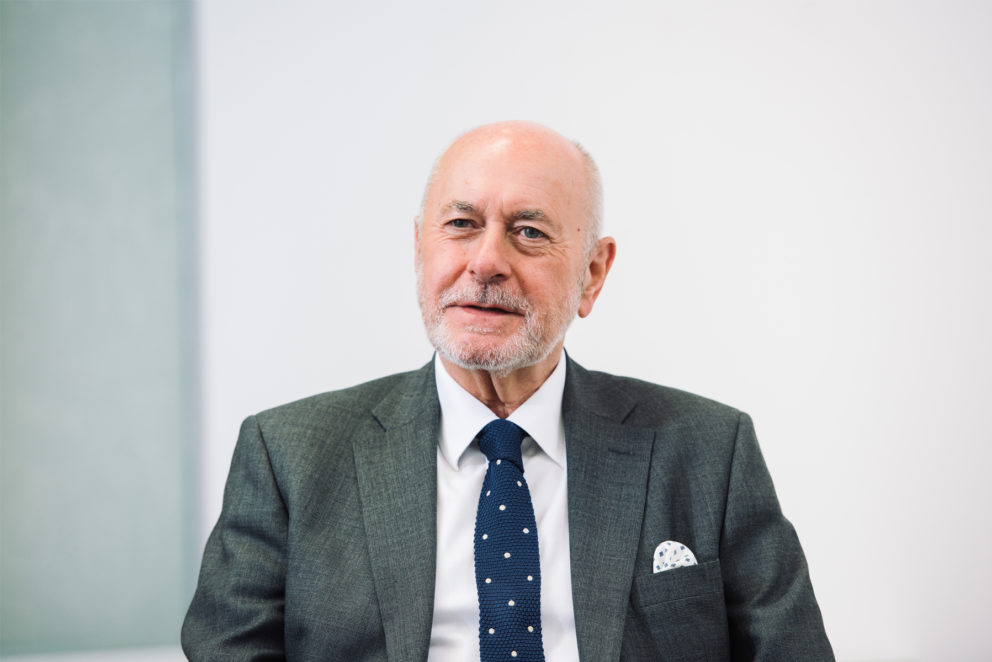 Robert has over 40 years of experience as a legal expert and author in the fields of e-commerce, computer games, media and publishing, data protection, information security and cyber risks.
Robert is a Solicitor and Notary Public and a Certified Compliance & Ethics Professional. He has specialised in data protection & information security law since 1983.
He is President of the Society of Corporate Compliance & Ethics and the Health Care Compliance Association, a Director, Company Secretary and Trustee of South West Grid for Learning which is part of the UK Safer Internet Centre and runs Report Harmful Content.
He is a founder member of the UN Global Pulse Expert Group on Governance of Data and of AI, Head of the Examination Board for the Practitioner Certificate in Data Protection, Chairman of the Governance Board of the Data Protection Network, a Director and Honorary Solicitor of the City Livery Club and a Director and Council Member of the Notaries Society.
Robert is listed in Legal 500 as a Leading Individual for Data Protection where he is described as "astounding" and in Band 1 for Data Protection in Chambers UK 2019 where clients describe him as "absolutely exemplary" and the fact that his knowledge of data protection law is "astounding, and his application equally impressive."
Credentials
BA (Hons) Law Wolverhampton University
Qualified as solicitor 1979
Qualified as notary public 1989
Certified Compliance & Ethics Professional
Companion of the British Computer Society
Fellow of the Society of Advanced Legal Studies
Partner 2017 – 2020
Senior Counsel 2020
What others say
"With more than 35 years of experience in the field, Robert Bond stands out as an authority on privacy and security law." Who's Who Legal Global Elite Thought Leader 2021
"He [Robert Bond] is a leading figure in this area of law." Chambers and Partners 2021
"His [Robert Bond] knowledge is outstanding." Chambers and Partners 2021
"He [Robert Bond] is also recognised for his specialist knowledge of data relating to vulnerable individuals, especially children." Chambers and Partners 2021
"Robert Bond is held in high esteem across the data protection market." Chambers and Partners 2021
"Robert Bond is noted for his extensive experience in information security regulatory matters." Legal 500 2021
"Robert Bond is recommended for his advice to charities on a range of complex data protection matters." Legal 500 2021
Robert is "very pragmatic, very responsive and commercial" Chambers and Partners 2020
Robert Bond "can make the complex simple and understandable." Chambers and Partners 2019
Robert Bond is "one of the most eminent lawyers in the data protection area" and "is one of the real specialists in the area." Chambers and Partners 2019
"Robert Bond 'has provided exceptional support and advice in particular in relation to data protection and GDPR'." Legal 500 2019
"Robert Bond 'has provided exceptional support and advice in particular in relation to data protection and GDPR'." Legal 500 2019
"...the team was recently bolstered by the arrival of Robert Bond." Legal 500 2017
"Robert Bond advises national and international clients on a wide range of data protection and information security issues for national and international clients. Sources are appreciative of his ability to offer "an informed, pragmatic response to rulings and legislations and a real depth of knowledge." Chambers and Partners 2017
Recommended For
Data Protection, Privacy and Cybersecurity (leading individual)
Legal 500 2022
Information Technology Law
Best Lawyers™ UK 2022
Data Protection and Information Law
Chambers and Partners 2021
Charities and not-for-profit
Legal 500 2021
Data Privacy and Protection
Who's Who Legal Global Elite Thought Leader 2021
Data Security
Who's Who Legal Global Elite Thought Leader 2021
Information Technology
Who's Who Legal Global Leader 2021
Telecoms & Media
Who's Who Legal Global Leader 2021
One out of 100 Most Influential People in Data
The DATAIQ 100 2020
Data Protection and Cybersecurity
Leaders League UK 2020
Commercial Contracts
Legal 500 2017
IT and Telecoms
Legal 500 2017
Related Articles