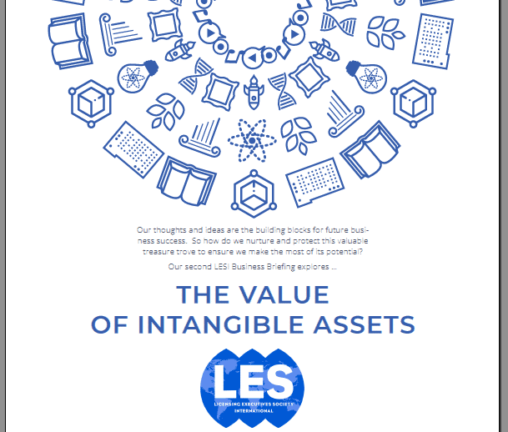 Fiona Nicolson, Bristows partner in the Commercial IP practice and president of LESI, drove the effort that led to the launch today of three LESI Business Briefings, written with entrepreneurs and business executives in mind, that offer practical advice on IP Management, IP Licensing and IP Valuation.
Even as intangible assets grow ever-more important to businesses, research has revealed that almost 50% of small and medium enterprises (SMEs) do not consider IP to be a valuable investment. With COVID-19 throwing the value of IP into sharp relief, typified by the growing number of businesses pivoting to quickly apply their expertise to developing ventilators.
The Briefings fill a crucial gap in the market – to advise high-growth businesses on critical IP considerations to protect their business as they strive to meet new business needs.
Available online, these Business Briefings were written by LESI members and experts from around the world, offering easy to read, practical business advice to help companies all of sizes enjoy maximum value from their innovations.
Fiona commented: "It ought to be a concern that, despite the clear evidence of intangible assets being of vital importance to a modern business, so few claim to see the value in IP. This is precisely why these briefings are some important and, in my capacity as LESI President, it is a situation I want to fix. After all, the challenges of Covid-19 has brought this all into an international focus, particularly in the healthcare sphere.
These briefings will help ensure that business people are well informed both in their engagement with IP professionals and also, most importantly, understand what needs to be done to maximise the value of their IP".
To download a copy of the briefings please go to https://www.lesi.org/publications/business-briefings​
Related Articles