A desire to leverage out of the box functionality is ignored by business users piling in a wish list of new requirements. Customer delays in producing user stories. Poor attendance by the customer at agile sprints and workshops. Under resourced sub-contractors. Lack of prime contractor management and oversight. Questionable code quality. Release milestones missed by a year. Souring relations. Termination for an unpaid invoice. Attempts to set-off. £128 million claimed as wasted expenditure. A failed IT project.
Some of these elements are expected in any complex digital transformation programme, but the recent case between a Co-operative Group entity, CISGIL, and IBM[1] had all of them. While there is no new law to come out of the decision (which given the sums involved, may be appealed), the judgment served to highlight some very practical points that suppliers need to bear in mind when negotiating and delivering complex IT projects:
Need to know for suppliers
There will be real difficulty in claiming unlimited liability for "wilful default" (or similar) where the definition includes an element of intent to cause harm or recklessness.
Agreeing to an exclusion of loss of profit is an agreement to exclude a broad-ranging head of loss. It may mean the customer's ability to recover losses is limited to the cost of remediation (such as the costs of a replacement system). It is unusual (not just in this case) to recover a "refund" of charges paid even if the supplier fails to deliver to the contract.
Ensure personnel involved in the programme have time to meet workshop and other requirements like delivering user stories.
Get business user buy in to the OOTB features as much as possible to reduce cost and time blow outs from requirements-creep (or budget for a bespoke implementation).
Be wary of agreeing to provisions which limit when you can dispute an invoice and reserve your right to set-noff as soon as possible.
If key subcontractors are involved, ensure the prime is imputed with their knowledge.
Need to know for customers
Even if a customer contributes to delays and missed milestones, a supplier risks being held liable if it doesn't use or follow the contractual relief process.
Building in an element of "intent to cause harm" or recklessness into the definition of "wilful default" (or similar) is crucial to avoid unlimited liability.
When the programme is run using an agile methodology with the parties "working together", a clear delineation of customer dependencies is still crucial.
A conservative approach to deciding whether a customer has disputed an invoice is prudent to avoid the risk of unlawful termination for non-payment.
Each party needs to be clear about the types of losses that are accepted as recoverable or excluded and ensure that is recorded in the contract.
The scope of personnel who are likely to be called to give evidence can be broad and contemporaneous notes of conversations and meetings are crucial.
Background
CIS General Insurance Limited ("CISGIL") is a general insurance company, formerly part of the Co-operative Group. CISGIL contracted IBM United Kingdom Limited ("IBM") under an MSA to design and build the IT system and operate it as a managed service for 10 years. This digital transformation of the systems supporting CISGIL's home and motor insurance business required the customisation and configuration of core insurance platform software provided by the Innovation Group ("IG"), which was brought in as subcontractor to IBM to lead the programme using agile development methods.
Project Cobalt was plagued by delays and the Release 1 (home insurance go-live), Release 2 (motor insurance go-live) and data migration key milestones were not met. CISGIL blamed IBM for mismanaging the project and misrepresenting the extent to which Insurer Suite could be implemented "out of the box" with minimal new development, IBM blamed IG for producing poor quality code, and IG blamed CISGIL for failing to participate properly in the Agile development sprints.
In 2016, CISGIL served IBM with a notice of breach due to the delays. In March 2017, CISGIL rejected IBM's invoice for the Application Gate 5 milestone ("AG5"), in respect of software pass-through licences. It indicated its intention to set off IBM's invoices against the losses it had suffered due to the project delays. Following service of a final notice for payment, IBM purported to terminate the MSA for non-payment of the AG5 invoice. CISGIL's solicitors informed IBM's solicitors that CISGIL considered IBM's termination notice to be invalid and a repudiation of the MSA, which repudiation CISGIL accepted. CISGIL claimed £128 million for wasted expenditure resulting from IBM's wrongful termination and in the alternative, £27.2 million in respect of additional resource and third party costs which it would not have incurred but for the delays.
Issue 1: Was IBM entitled to terminate the agreement for non-payment of the AG5 invoice?
No. The court rejected CISGIL's arguments that the AG5 invoice was not payable because the project had not progressed far enough and the invoice had not been validly submitted because (1) the contract was clear that the AG5 milestone did not have any predecessor milestones which needed to be completed first or acceptance criteria (IBM simply needed to deliver the software licences, which it had); and (2) CISGIL could not rely on its own failure to issue a PO number to claim the invoice was invalid.
However, the MSA also provided that if an invoice was disputed by CISGIL "in good faith" using the contractual dispute resolution procedure, that invoice would not be payable until the dispute was resolved. The court accepted CISGIL had genuinely believed that AG5 was not payable and therefore it had not disputed the invoice in bad faith. However, neither party followed through on the dispute resolution mechanisms to determine whether the invoice was valid or not. Accordingly, IBM had not been entitled to terminate for non-payment. Their purported termination had been a repudiatory breach which CISGIL had been entitled to accept.
Issue 2: Had IBM failed to take all reasonable steps to ascertain all the risks around the suitability of the Insurer Suite product?
No. CISGIL's argument was this alleged failure meant more customisation was required to the OOTB solution for the UK market and this in turn caused broader programme delays. The court rejected CISGIL's argument primarily because the amount of customisation work eventually required was consistent with the fit-gap analysis the parties had undertaken under an interim agreement prior to signing the MSA.
Given this finding, it was unnecessary for the court to consider whether IBM had taken all reasonable steps in order to comply with the warranty, but it did so anyway, again finding in favour of IBM. What onlookers will find interesting is the judge re-confirming that there is a difference between "all reasonable endeavours" and "best endeavours", with the latter potentially requiring a party to go beyond only taking reasonable steps and to make an extraordinary effort or to act contrary to its own financial interest.
Issue 3: Was IBM in breach of its obligations to report on the true state of the project?
No. CISGIL argued that IBM had failed to report these matters to it in breach of the MSA, and that if IBM had complied with its reporting obligations, CISGIL would have terminated the MSA. It was part of CISGIL's argument that IBM was imputed with IG's knowledge, because IBM was responsible for IG's performance as subcontractor.
The court rejected the proposition that IG's knowledge as subcontractor should be imputed to IBM. Although the contract expressly provided IBM would not be relieved of any liabilities or its obligations by sub-contracting them, and that it remained liable for the acts and omissions of its sub-contractors, the judge held that this did not expressly or impliedly impute IBM with the knowledge of its sub-contractors. So even if IG knew that the level of customisations required upon signing the MSA meant the milestones were not achievable, IBM was not imputed with this knowledge and therefore had nothing to report.
Issue 4: Was IBM in breach of the MSA by reason of the delays to the project and/or failure to report on the delays?
Yes. IBM argued that the delays were due to CISGIL's failures to provide business information and user stories and to conduct user acceptance testing in good time. The problem with IBM's argument was that the MSA contained a relief mechanism for excusing IBM from late performance which had been caused by CISGIL, provided that it gave proper notice to CISGIL that it was unable to perform on time. IBM had given no such notice. IBM therefore attempted to rely on either (i) an implied term that it was not responsible for delays caused by CISGIL; or (ii) the "prevention principle".
The court rejected IBM's case for an implied term. The relief clause provided a "complete code" for dealing with delays caused by CISGIL, so a further term was unnecessary. IBM's case on prevention was also rejected. Prevention would only operate if IBM could show that CISGIL had made timely performance impossible or impracticable. That was not the case – on the evidence, the dominant cause of delay was IG's lack of resources to effectively carry out the necessary development. IBM was responsible for IG's performance and was therefore liable for the delays.
Issue 5: Could CISGIL effectively get a refund of the charges paid to IBM?
No. CISGIL's primary claim was for wasted expenditure in the sum of £128 million resulting from IBM's wrongful termination of the contract. It had an alternative claim for £27.2 million in respect of additional resource and third party costs which it would not have incurred but for the delays which was successful, but only to the tune of £15.8 million plus interest (and subject to set-off for the unpaid AG5 invoice of £2.8 million).
Wasted costs
By reference to the authorities, the court concluded that CISGIL's claim for wasted expenditure should be properly considered to be another measure of the claimant's lost profit or expectation losses. In a case such as this, where the contract was entered into for the customer's commercial financial gain, the customer's expectation losses are its loss of bargain (such as the cost of a replacement system), costs of remediation, lost profit, lost revenue and/or loss of anticipated savings. Since loss of profit, loss of revenue and loss of anticipated savings were expressly excluded by the MSA, the most significant element of CISGIL's damages claim was therefore unsuccessful.
Damages for delay
As the court had rejected CISGIL's claim for wasted costs, CISGIL could only recover losses it had suffered which were caused by the delays, such as additional expenditure on consultants due to the project overrunning. Expenditure which would have been incurred anyway if the contract had been properly performed, such as the fees CISGIL paid to IBM, were not recoverable.
[1] CIS General Insurance v IBM United Kingdom Limited (2021) EWHC 347 (TCC)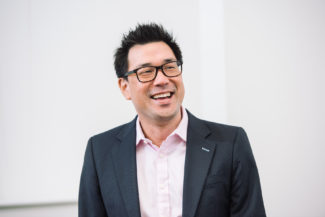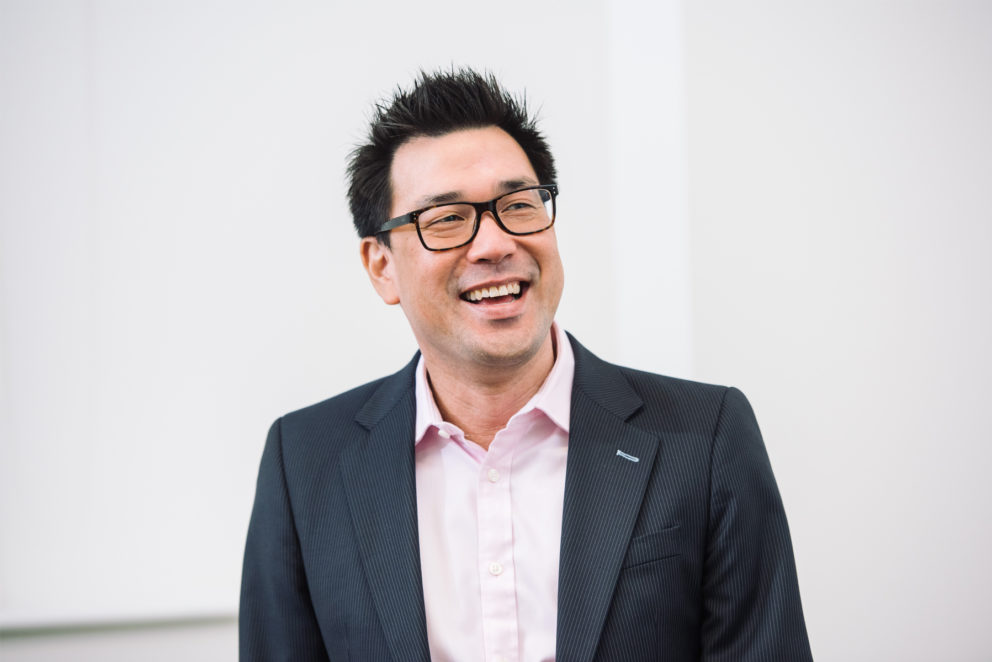 Related Articles