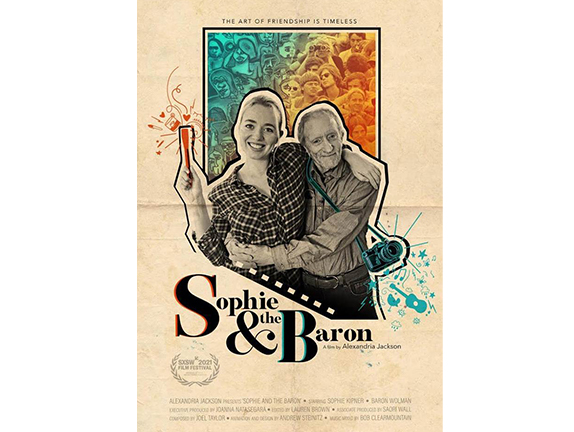 Greg Ruback assisted the producers of multi-awarded documentary short "Sophie & The Baron" in their commercial negotiations with Disney Branded Television, the unit of Walt Disney which oversees development, production, and acquisition of content for Disney+ and Disney's television channels.
The Bristows media industry expert acted as legal and business affairs advisor for the film, with the firm's team handling both the production legal work for the picture and the negotiation of the distribution agreement with Hollywood's biggest studio. Drawing on commercial expertise gained from his years working studio side on acquisitions, Greg was able to successfully negotiate a deal which recognised the unique and broad appeal of this critically acclaimed documentary film.
"Sophie & The Baron" was directed and produced by Los Angeles-based Alexandria Jackson, alongside a team of award-winning industry figures including Golden Globe Nominee and "Friends" star Courteney Cox, and Academy Award winning documentary producer Joanna Natasegara. The story follows three years of friendship and artistic collaboration between painter and writer Sophie Kipner and Rolling Stone magazine photographer Baron Wolman. The film premiered at the SXSW to rave reviews and has since received multiple awards in the run up to this year's Oscars.
The deal with Disney Branded Television means that the documentary short will be streamed on Disney+, as one of the first of the platform's original documentaries.
Alexandria Jackson, director and producer of the film, said: "Bristows' business and legal affairs advice across all elements of the production and distribution of this picture has been exceptional", adding: "Greg's depth of experience in the film industry, detailed understanding of studio system, and kind demeanor facilitated wonderfully successful commercial negotiations with Disney+ for both parties. We gave him a credit on the movie in recognition of all his great work"
Disney Branded Television's President Ayo Davis announced the deal on 9 December to the entertainment industry press – see: Deadline.com
For more information about our commercial expertise in the entertainment industry, and for media, film and television production and distribution legal advice, contact Greg Ruback.
Related Articles