In a recent IPEC decision, British Amateur Gymnastics ("British Gymnastics") was successful in its claims for trade mark infringement and passing off against UK Gymnastics ("UKG"). UKG had been using its name "UK Gymnastics" and two signs depicting its name in relation to various services in gymnastics.
The parties
The claimant, British Gymnastics, is a National Governing Body ("NGB") for gymnastics in the UK, meaning it governs and administers the sport on a national basis and is recognised as such by various sports and gymnastics bodies. It operates under the name "British Gymnastics" for which it has registered the figurative marks shown below (the "Marks") for, amongst others, education, providing of training, entertainment and sporting activities.
The three defendants were two UKG entities and their sole director.
UKG, operating under the sign "UK Gymnastics" and the figurative signs set out below, offer membership services, run gymnastic competitions and provide courses and educational services to coaches and gymnasts.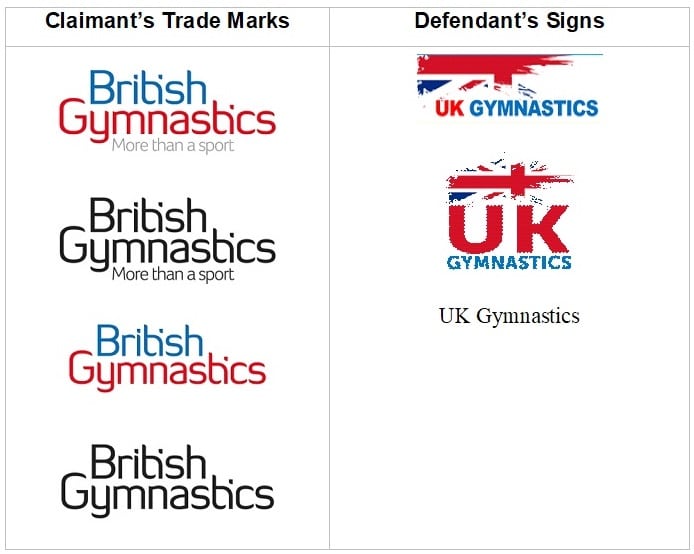 Importantly, the judge found that UKG is not an NGB for the sport of gymnastics, despite their claims on their website and at trial that they are. They did not meet the definition in the Sports Council Recognition Policy 2017: there was no real evidence of governance of the sport of gymnastics on their part, no quality assurance or disciplinary procedures, no evidence of an effort to develop or improve the sport and, until recently, no rules governing membership.
Trade mark infringement
The judge found infringement pursuant to sections 10(2) and 10(3) of the Trade Marks Act 1994 ("TMA"), for the following reasons.
Likelihood of confusion – 10(2) TMA
The judge found a medium degree of similarity between the word sign "UK Gymnastics" and the Marks. She noted the high conceptual similarity between "UK" and "British" as references to similar geographical areas and the connotation of an official status imputed by each word on the respective mark/sign. However, the visual similarity between the figurative signs and Marks was considered to be low.
A likelihood of confusion was found. HHJ Clarke noted the lower degree of attention by some of those considered to be average consumers, namely child gymnasts, parents and spectators at sporting events. She held that these consumers in particular would be likely to mistakenly believe the signs are those of British Gymnastics, on the assumption that there would only be one NGB for the sport. Other important factors were the high distinctiveness of the Marks, the identical services, and the fact British Gymnastics acted as the sole NGB.
Detriment – 10(3) TMA
Given HHJ Clarke's above findings, use of the signs would at least give rise to a link between UKG's services and those of British Gymnastics in the minds of the public. Accordingly, the public may expect a similar standard of service in terms of quality, safety and scrutiny from both entities. The judge had already found the services were not equal, in particular given UKG is not an NGB. She therefore held there to be a serious risk that UKG's use of their signs would be detrimental to the Marks' distinctive character and reputation.
Unfair advantage – 10(3) TMA
On the evidence, UKG's use of their signs were intended to, and did, take unfair advantage of the distinctive character and repute of the Marks for the purpose of driving further business.
The argument that UKG had tried to distance themselves from British Gymnastics was comprehensively rejected by HHJ Clarke on the evidence, including the evidence that: UKG's proficiency badges were near copies of those of British Gymnastics; use of a coloured "swirl" on UKG's website closely resembling that used by British Gymnastics; inclusion on UKG's website of BBC footage from British Gymnastics' events.
Passing off
Finally, the judge quickly concluded there was passing off given her findings under 10(2) and 10(3) TMA, establishing that the relevant public would believe, upon seeing the signs, there was a link with British Gymnastics. UKG misrepresented themselves as an NGB for gymnastics by its use of the signs and an express statement on their website that they were.
Comment
Much of the adverse findings against UKG stemmed from them not being an NGB despite impliedly and expressly purporting to be one. Aside from the obvious point that businesses should not expressly claim to be what they are not, it is important for businesses to consider what consumers might infer from their activities in the circumstances of the market they operate in.
Another useful, and related, reminder came in the consideration of the average consumer. UKG did not dispute the long list of potential average consumers provided by British Gymnastics, which importantly included consumers with low degrees of attentiveness, namely child gymnasts, their parents and spectators of gymnastics events. This served to assist a finding of a likelihood of confusion. Businesses should be careful to consider how their activities will be perceived by all of their consumers, including those who will be the least attentive.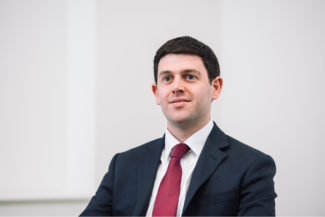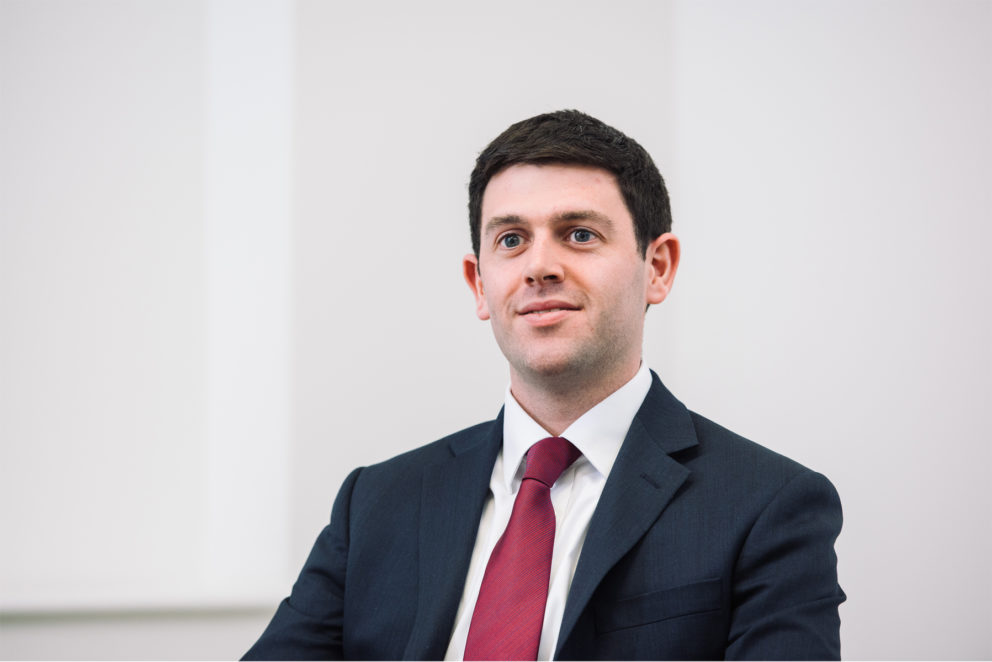 Related Articles