This article first appeared in the Intellectual Property Forum journal, published by Intellectual Property Society of Australia and New Zealand. Sebastian Stewart, "Who gave you permission to use my name and face?" Licensing of image rights and commercial considerations for companies and individuals (2023) 132 Intellectual Property Forum.
The winner of the recently held Masters 2023 golf major doesn't just receive a name in the history books, the famous "green jacket" or handsome prize money (the total prize money was US$18m, with the winner, John Rahm, receiving US$3.4m). They will also become a commercial magnet for global companies who will be lining up to pay extravagant endorsement deals for the athlete to endorse their products, much like Tiger Woods is the face of Nike or Lionel Messi is the face of Pepsi.
Sportspersons can make eye-watering amounts of money from endorsements. Tiger Woods is undoubtedly a household name, and his success on the golf course has meant that his brand or image is always in demand. Since turning professional in 1996, he has received a reported US$1.7bn from endorsements alone and in 2022, Woods' earnings were over US$68m (with only US$40,000 coming from tournament winnings). The same applies in other sports too.
Despite having barely played a competitive tennis match in 2022, Roger Federer remains at number seven on the Forbes Rich List for 2022's highest paid athletes, raking in a staggering US$90m from endorsing brands such as Rolex and Uniqlo. Although these are extreme examples, "image rights" for sportspersons at all levels is an important monetising tool. As the potential commercial benefits for both companies and individuals is extremely lucrative, it is vital that each party's interests are properly protected in the form of a carefully considered and negotiated commercial agreement.
This update describes what image rights are, how they can be protected in the UK and highlights some of the issues regarding the licensing of image rights, particularly for high-profile sportspersons.
What are image rights and how do you protect them in the UK?
The term "image rights" typically means an element of an individual's personality and can include personal traits such as their name, likeness, signatures, nicknames, slogans and other similar unique characteristics. Under UK law, however, there is no legislation that protects an individual's image rights. Instead, individuals must explore other avenues to prevent third parties exploiting these, with the two of the most common methods for high-profile sportspersons being the registration of trade marks and the tort of passing off.
Trade mark registration
Individuals can protect elements of their image rights such as their name, a slogan or sometimes their likeness by registering them as trade marks. For example, Usain Bolt registered as a trade mark his lightning bolt pose as a logo and both Tiger Woods and David Beckham have their names registered in a variety of different trade mark classes.
Registering a trade mark means the owner can prevent a third party using an identical mark in the same goods or services for which the mark is registered, without the requirement of having to prove that consumers would be confused between the marks. This method of protection does come with its limitations, since all marks must pass certain criteria under the Trade Marks Act 1994 (UK) in order to be registered. In particular, difficulties can arise in registering marks which depict an individual's image for certain classes of goods. When the individual's image is used on merchandise such a printed t-shirts, the person may be so well known that the mark is no longer an indicator of the origin of the goods (i.e. the t-shirt). The public may simply think the product is about the individual in question, meaning that the mark is not acting as a badge of origin. Any rights in a mark may also be lost if it is no longer used, meaning it is important for any marks registered to be put to good use in order to enjoy the exclusive rights attached to registration.
Passing off
The case of Edmund Irvine & Tidswell Ltd v Talksport Ltd [2002] 2 All ER 414 established a useful tool to protect image rights in the UK by allowing individuals to prevent a company using their image to endorse a product without consent. Formula One driver Eddie Irvine successfully prevented Talksport Radio from using his image on an advertising brochure without his consent. Irvine was awarded UK£25,000 in royalties (on appeal) which was considered to be the fee that Talksport would have agreed to pay Irvine for his endorsement. Three elements are required to satisfy the tort of passing off, namely: goodwill (i.e. reputation), misrepresentation, and damage.
While misrepresentation can be straightforward to demonstrate, it could be difficult for an individual to prove that they have a significant goodwill at the time of the false endorsement. Further, Irvine's case was unique as he had previously endorsed Talksport Radio, making the matter of deciding the amount of the royalties that would or should have been paid much easier for the Court. The uniqueness of each case combined with the fact that there is no clear precedent for benchmarking royalties in such cases means that it is unclear how courts may determine royalties in future cases. Passing off will therefore only be applicable where all three elements described above are satisfied, and even then, it is unclear whether a court would determine royalties which would be satisfactory to a successful claimant. Hence, passing off only applies in limited circumstances and therefore cannot be seen as a blanket approach to protecting an individual's image rights.
Other methods of protection
In addition to registration of trade marks and passing off, there are various other legal avenues which can be explored by an individual seeking to protect image rights, including privacy laws, data protection, raising complaints with regulatory bodies such as the Advertising Standards Authority and copyright infringement. A discussion of these areas is, however, beyond the scope of this update.
Licensing of image rights in football
Image rights, like any other intellectual property rights, can be licensed for a fee and can be a valuable tool for monetising an individual's personal brand. It is therefore important that both parties (usually an individual and a company) fully understand the scope of the licence before entering into it.
As discussed above, the legal framework for protecting image rights in the UK is unclear. Consequently, the exploitation of image rights for professional sportspersons has long been a contentious issue, with many players seeking to protect their likenesses from being used without their permission. This is particularly relevant in the world of video games, where players' likenesses are often used to create realistic in-game avatars. One of the major players in this space has been EA Sports, the creators of the popular FIFA series of football video games.
When it comes to the licensing of image rights by third parties such as EA Sports, there is not always a straightforward exchange of image rights for compensation in an agreement between the individual and the third party. Sportspersons will often sign contracts that grant certain rights to use their likenesses for marketing purposes. However, these contracts are often vague and do not specify the exact scope of how such rights can be used. This can lead to players feeling that their rights are being violated when their likenesses are used in ways to which they did not explicitly consent.
Players may also feel that they are not being fairly compensated for use of their image rights. For example, the English Premier League ("EPL") controls the image rights of all its players through a "Standard Player's Contract" entered into between each club and all of its players. This agreement contains a clause where a player grants their club the broad rights to use their image rights, including in relation to products or services which are endorsed or produced under licence from the club or the EPL. Such a clause allows the EPL to license all of its players' image rights collectively to third parties such as EA Sports for a hefty fee. Whilst many top football leagues operate on this collective licensing strategy, some (notably the Italian Serie A) operate on a club-by-club licensing basis, meaning that players' image rights would then be licensed to third parties on a club-by-club basis, rather than by the league on behalf of all clubs.
Both licensing approaches mean that the licensing of a player's image rights is often (to some extent) out of their control. Consequently, this may mean players cannot fully exploit their image rights independently, since they may be restricted from endorsing certain products or from setting their own fee for licensing their image rights to third parties. Given that the Standard Player's Contract is non-negotiable, the alternative would be to refuse to play in these top football leagues, something that is not particularly attractive given they represent the pinnacle of the sport.
When things go wrong
The lack of clarity in licensing of image rights in football has led to calls by players and agents for more fair compensation for the value of players' image rights whose likenesses are commercially exploited by third parties such as EA Sports.
One high-profile dispute involving licensing of image rights arose in 2020 when Swedish footballer Zlatan Ibrahimović tweeted (see below) that EA Sports were using his image rights without his permission. Gareth Bale and the late "super-agent" Mino Raiola, who acted for hundreds of footballers, also indicated on social media that they were unhappy with EA Sports and would be seeking legal advice over the issue.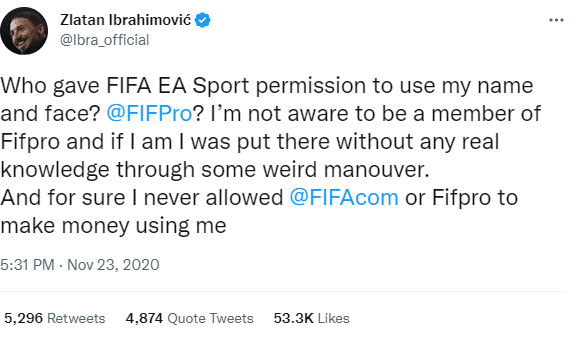 As seen above Ibrahimović also called out FIFPro, the global union that represents the interests of over 65,000 professional footballers around the world. It is the vehicle which acquires players' image rights (e.g. from the EPL) and licenses them to third parties such as EA Sports.
At the time as an AC Milan player, it is likely that Ibrahimović's contract with the club would have permitted the use of his image rights by EA Sports. It is also likely that FIFPro validly acquired the footballer's image rights from AC Milan and then licensed those to EA Sports for use in the FIFA game. Ibrahimović, however, claimed not to have been aware of this arrangement and it is unclear whether many players are: highlighting the importance that sportspersons review the scope of their licensing arrangements on a regular basis, including where any intellectual property rights are transferred or assigned collectively as part of wider unions or memberships.
In response, both EA Sports and FIFPro released statements. EA Sports commented:
To be very clear, we have contractual rights to include the likeness of all players currently in our game. As already stated, we acquire these licenses directly from leagues, teams, and individual players. In addition, we work with FIFPro to ensure we can include as many players as we can to create the most authentic game. In these instances, our rights to player likenesses are granted through our club agreement with AC Milan and our long-standing exclusive partnership with the Premier League, which includes all players for Tottenham Hotspur.
Although the dispute appears to have fizzled out, it did attract significant media attention. Ibrahimović's conduct also demonstrates the willingness of players to take action to protect their valuable image rights, and the potential for such disputes to become high-profile public affairs through the use of social media. In this case, EA Sports appeared to have the contractual right to use players' image rights; however, it does serve as a useful reminder for licensees to ensure that they have the legal right to use players' image rights for their intended purposes.
Interestingly, FIFA announced in 2021 that it was discontinuing its licensing agreement with EA Sports, meaning the EA Sports FIFA franchise will come to an end with the FIFA 23 instalment. This raised questions about the future of image rights in football video games. However, EA Sports has confirmed that it will be retaining its unique licensing portfolio of more than 19,000 players, 700 teams, 100 stadiums and 30 leagues, presumably through its licensing agreements with FIFPro. It is therefore likely that the legal issues surrounding the use of players' likenesses, particularly relating to their use in video games, will continue to be a hot topic.
Ownership issues
As with any agreement for the assignment or license of rights, it is vital that the parties check that the purported assignor or licensor of any image rights actually owns the rights they are seeking to assign or license.
Notable disputes have arisen in respect of the actual ownership of image rights, including those involving football manager José Mourinho and tennis player Roger Federer. Mourinho left Chelsea Football Club in 2016. However, the club still owns the UK trade marks for "José Mourinho" and "Mourinho", meaning that the football manager cannot commercialise his own name without consent from his previous employer.
Similarly, Roger Federer's famous "RF" branding was created and registered by Nike, his sponsor at the time. Federer moved from Nike to Uniqlo and, without a licence or Nike's consent, he was initially unable to exploit or benefit from the brand associated with his image rights after the move. Despite Federer's allegiance to Nike for over 20 years, the company initially refused to assign Federer the RF logo. Nike developed, registered and marketed the RF brand so it is likely that the clothing giant was unwilling to part with ownership of the trade mark unless it received a substantial payment as compensation for loss of future earnings. Legally, Nike could keep profiting from selling RF merchandise for as long as it wanted (subject to paying renewal fees for the mark). However, the mark was eventually assigned to one of Federer's companies in November 2020.
Although the commercial terms of Federer's agreements with Nike are unknown (both the original sponsorship agreements and the subsequent assignment agreement), it is possible that there was a mechanism built into the original arrangement for Federer to acquire ownership of the RF brand post-termination. Otherwise, it is likely that Federer may have had to pay a substantial fee to Nike for the company to assign the trade mark. This dispute highlights the need for individuals to be clear on what image rights they own, especially if an agreement comes to an end. It also demonstrates the need to try to futureproof commercial interests when agreeing licensing deals, although this may prove to be a difficult task as it may involve, for example, attempting to value a brand at a specific point in the future.
Both of the above examples also demonstrate the need to consider the inclusion of assignment provisions from the proprietor to the individual in specific circumstances, such as a change in employment in José Mourinho's case, or termination of the sponsorship agreement with Federer. Where a company is looking to acquire or license image rights, it is therefore sensible to carry out proper due diligence to ensure that any registered trade marks being acquired or licensed are owned by the contracting entity. From a contractual perspective, it is also prudent to ask the purported assignor or licensor to provide warranties as to the ownership of each trade mark in question.
Additionally, if a company is contracting with a sportsperson's personal service company (as is often the case), it is imperative that any image rights (or other intellectual property rights) that are being licensed by the personal service company have been validly assigned by the individual as the legal owner of such rights. In such circumstances and to avoid any disputes, a company may want to consider asking for appropriate warranties covering the assignment of the intellectual property rights in question from the individual to the contracting personal service company.
Key considerations for companies and individuals
The exploitation of image rights for sportspersons is a complex and controversial issue. In the UK, there are several legal mechanisms for the protection of image rights, but these come with their limitations and none are specific to protecting image rights. Given the lack of legal framework for protecting image rights and in order to avoid disputes over image rights, it is therefore important for both parties to review any commercial agreements which assign or license image rights to ensure they provide certainty and clarity over key issues such as:
Ownership – does the purported assignor (being a company or an individual) own the image rights they are seeking to assign or license?
Scope – is the term "image rights" properly defined?
Use – how are the assigned or licensed "image rights" to be used and are there any explicit restrictions or obligations on use?
Control – are the image rights being assigned indefinitely or licensed and does the assignor/licensor have any claw-back mechanisms to retain control of the image rights?
Change in circumstances – which party owns the image rights if there is a change in circumstances and are there any mechanisms for transfer of the image rights in such events, e.g. the agreement comes to an end (as in the Federer example discussed above)?
What next?
Without a clear legal framework for individuals, particularly high-profile sportspersons, it is likely that issues surrounding image rights will continue to be debated in the coming years. Perhaps, as there has not been a tremendous amount of legal progress in this space since the Irvine case over 20 years ago, there is potential in the future for high-profile sportspersons, celebrities and social media influencers to drive legislation to specifically protect image rights and prevent unauthorised use by third parties. Such progress remains to be seen, and the UK legal landscape relating to the protection of individual's image rights remains unchanged, for now.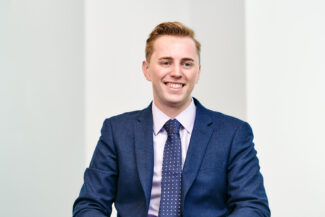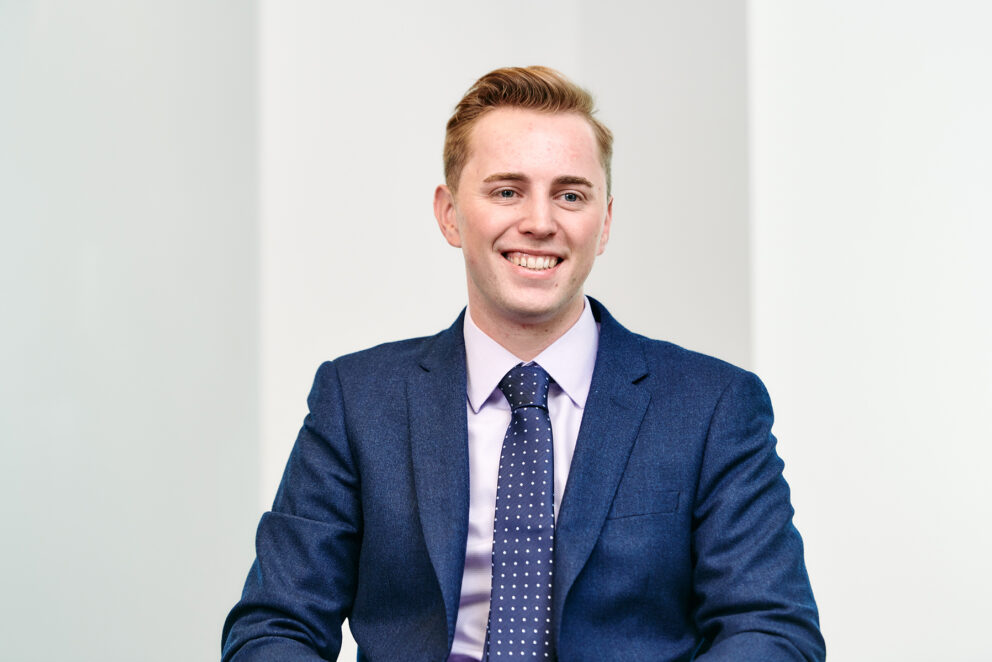 Related Articles