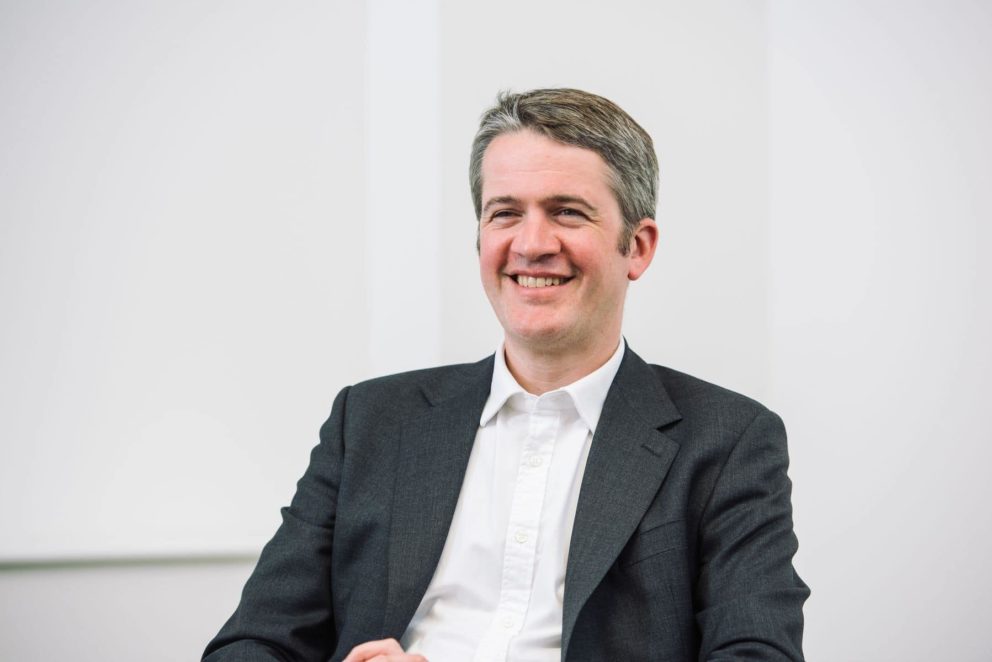 What is your expertise/specialism?
Technology lawyer specialising in complex transactions such as IT outsourcing projects. I also work with clients who are developing new software, systems and websites to ensure compliance with law.
Describe yourself in 3 words?
Tall, Loud, Happy.
What is the most memorable moment of your career?
I helped to launch the mobile network 3. It was very intense and extremely interesting and, at the end of it, the team had built a brand new mobile business and the first 3G network.
What advice would you give someone doing your job?
Understand what drives the decisions people make. Continually work to improve the clarity of your drafting. Take time to stop and think.
Who would you most like to get stuck in a lift with and why?
No-one. I don't ever want to be stuck in a lift.
Best tech gadget growing up?
We had a BBC Acorn Computer.
Hobbies?
Arsenal Football Club, gardening and theatre.
What others say
"He is an expert in the telecoms world and has been integral in assisting us with the work we are doing." Chambers and Partners 2023
"I cannot stress enough how much of a pleasure it is to work with Toby." Chambers and Partners 2023
"Toby Crick is always able to provide pragmatic recommendation based on business and sector knowledge." Chambers and Partners 2023
"He is a highly capable partner leading a strong practice." Chambers and Partners 2023
"Toby Crick is fantastic to deal with, incredibly knowledgeable, commercially adept and extremely responsive." Chambers and Partners 2023
"Toby Crick is extremely knowledgeable, accessible, responsive and a pleasure to work with. He is both extremely tenacious and pragmatic when the demands of the deal necessitate it and brings a very sharp intellect and great sense of humour to his work." Legal 500 2023
"Toby Crick has transactional and regulatory expertise and supports clients in the financial services, energy, and health sectors." Legal 500 2023
"Toby Crick is the perfect blend of technology geek, legal expert, genuine understanding of commercial interest of the business, delivery of advice in a form which I need." Legal 500 2023
Toby "is good at building relationships, has good contacts in the industry and has the right level of legal and commercial skills." Chambers and Partners 2022
"Toby Crick is a recognised telecoms practitioner who handles both regulatory and transactional mandates. He is especially well regarded for providing expert commercial advice to regulatory authorities." Chambers and Partners 2022
"Toby has really good commercial sense, and he's really good at scoping out and understanding the complexity of an issue, and whether or not we need to dedicate resources to it." Chambers and Partners 2022
"Toby Crick is well known for his expertise in IT outsourcing. He acts for clients in the energy, financial services and telecommunications sectors." Chambers and Partners 2022
Toby is "very smart and quick to process requests, he's up to date on changes in the law and he's a skilled negotiator." Chambers and Partners 2022
"Toby Crick provides great advice and support on commercial matters and likewise Anna Cook from a contentious perspective. Both are genuinely interested in our sector and what we do which makes a big difference." Legal 500 2022
"Toby Crick combines deep tech knowledge with being able to convey and distil complex issues to non-techies." Legal 500 2022
"Toby Crick obviously has a deep understanding of software, but combines this with commerciality and pragmatism." Legal 500 2022
"Toby Crick has led some of our cutting-edge projects and is now our go to external lawyer on all things technology sourcing (both customer and supplier side)." Legal 500 2022
"Toby Crick is a true technology specialist with a real understanding of the drivers of our business and what really matters to us." Legal 500 2022
Recommended For
Technology, Media and Telecoms
Telecoms (leading individual)