First published in ABA's "Global Analysis of the intersection of antitrust and intellectual property" – June 2018
For a pdf version of this article, please click here.
Introduction
The United Kingdom has robust competition and intellectual property regimes, and increasingly, the overlap between these areas is coming under scrutiny in both regulatory investigations and private proceedings. The regulatory focus is to move away from the more recognized problems surrounding patent settlements and consider dominant companies setting prices in the pharmaceutical sector. On the civil side, litigation following from the decisions of regulators in relation to patent settlements continues, while private entities continue to raise novel issues in the context of intellectual property disputes. In particular, cases relating to the validity and infringement of standard essential patents are evolving into fair, reasonable, and non-discriminatory terms ("FRAND") disputes, frequently involving significant competition law analysis.
As the UK is set to exit the European Union ("EU") by March 2019, there may be a shift in policy and priorities. However, it may be some years before we see any real change, given that the planned 'Great Repeal Bill' will initially transpose all EU law into UK legislation. With the shape of the legislation and the duration and impact of any transitional period are still unclear, we have avoided speculating on them in this chapter.
This review considers the following:
• Key competition and intellectual property legislation;
• Regulatory penalties that follow a breach of competition law;
• Private parties and recovery of losses caused by a violation of competition law; and
• Recent developments.
Enforcement policies and guidance
In the UK, there are no legislative provisions in competition law specifically dealing with intellectual property rights ("IPRs") and vice versa (save for one minor, and to-date unused exception658). IPRs are protected by a mixture of national and supra-national (EU) legislation which protects both registered and unregistered IPRs. The key pieces of UK legislation, (incorporating relevant EU principles) which protect IPRs, are:
• the Trade Marks Act 1994 (registered trademarks);
• the Patents Act 1977 (patents);
• the Registered Designs Act 1949 (registered designs); and
• Copyright, Designs and Patents Act 1988 (copyright, unregistered design, and database rights).
The UK is a signatory to the Agreement on Trade-Related Aspects of Intellectual Property Rights ("TRIPS"), and UK legislation is therefore consistent with the TRIPS provisions. Names, get-up, and unregistered marks are protected under the tort of passing off, whereas trade secrets and know how are protected by enforcing contractual terms and under the common law of confidence. Coco v A.N. Clark Engineers Ltd., [1969] RPC 41 (Eng.).
All IPRs can be licensed, and licensing (as well as other) agreements are subject to UK competition law, which mirrors the EU regime (embodied in Articles 101 and 102 of the Treaty on the Functioning of the European Union ("TFEU")). The key pieces of UK legislation for competition enforcement are:
• the Competition Act 1998 ("CA98");
• the Enterprise Act 2002 ("EA2002"); and
• the Consumer Rights Act 2015 ("CRA2015").
Chapter I of the CA98 ("Chapter I") contains the prohibition on anticompetitive agreements and mirrors Article 101 of the TFEU ("Article 101"). Chapter II of the CA 98 ("Chapter II") mirrors Article 102 of the TFEU ("Article 102") and prohibits a dominant undertaking from abusing its position with market power. While the UK remains a member of the European Union, Council Regulation 1/2003 (EC) is applicable, under which Articles 101 and 102 can be applied directly in any regulatory or private proceedings in the UK. EU block exemptions also apply. Whenever trade between member states is affected, member states must apply EU competition law. In principle, the UK (like other EU member states) is entitled to apply stricter national laws than Article 102 to unilateral conduct (this differs from Article 101, where a uniform approach is required). However, the overall approach of the UK is the same as that of the EU, although there are at times some divergence in administrative priorities. For example, a current priority for a UK regulator is to focus on pricing abuses within the pharmaceutical industry, which we discuss in more detail below.
The Competition and Markets Authority ("CMA") and sectoral regulators investigate potential competition law abuses. The CMA also assesses mergers and carries out market inquiries. Market inquiries are sector-focused and are intended to identify any competition law issues and areas for reform. Recent inquiries include medical shortages (closed on grounds of administrative priorities), private healthcare (resulted in an order to remedy findings of an adverse effect of competition leading to higher prices being charged to medical insurers), and digital comparison tools (ongoing).
Any decision made by the CMA (or the other sectoral regulators) can be appealed to the Competition Appeal Tribunal ("CAT"). If conduct is potentially anticompetitive under Articles 101 and 102, the European Commission ("the Commission") also will have jurisdiction to investigate, and if it chooses to do so, the CMA must suspend any proceedings it has initiated. The CMA may only resume its investigation if the Commission either does not issue a decision or makes a decision that does not include the UK. As a member of the European Competition Network and the International Competition Network, the CMA will coordinate with other competition authorities on investigations and in the convergence of rules and standards.
Penalties
During an investigation, the CMA's enforcement powers include the ability to give interim measures directions and to fine uncooperative undertakings (for example, CMA recently fined Pfizer Ltd. ("Pfizer") with 10,000 pounds for failing to provide requested information659). The CMA can accept binding commitments, rather than continuing an investigation to a final decision; however, as in the EU, the CMA is unlikely to accept commitments for hard-core infringements or serious abuse of dominance, and the CMA will not accept any commitments that will be difficult to monitor for compliance. Should the CMA find that an undertaking has engaged in anticompetitive behavior, it has broad discretion to make orders and give direction to end an ongoing infringement and can impose a penalty on any undertaking involved in the infringement of up to ten percent of worldwide turnover for the last business year, preceding the date of the decision. Further, the CMA can hold parent companies jointly and severally liable and impose successor liability, for the period of ownership (for example, the CMA recently sent Statements of Objections to Intas Pharmaceuticals Ltd. ("Intas") and Accord Healthcare Ltd. ("Accord") in relation to an ongoing investigation regarding excessive pricing by Actavis UK Ltd., which was acquired by Intas/Accord during the alleged infringement). The CMA may not imposed fines if the conduct was of minor significance or where the CMA granted immunity pursuant to UK rules on lenient treatment.660
In addition to the civil penalties listed above, individuals associated with the infringement may be disqualified from serving as a UK director of a UK company for up to fifteen years. Further, under EA2002, §188 participation by an individual in a cartel (i.e., conduct viewed as the most serious and damaging form of anticompetitive behavior) is a criminal offence and the individual could be imprisoned for a period of up to five years or have to pay a fine (the amount of which is unlimited). To date, however, only a few individuals have been prosecuted by the authorities under this provision.
Private enforcement
A party can recover damages from violators for infringements of competition law. This right applies equally to harm caused by anticompetitive practices which relate to licensing or transfer of IP rights and non-IPR related infringements of competition law. (EA2002, § 18 introduced CA98, §§ 47A, 47B; CA98, § 47A provides for individual claims, while CA98, § 47B provides for collective claims.)
The UK has also implemented the EU Damages Directive,661 which sought to harmonize damages claims across the EU member states. Due to several procedural advantages (such as an extensive disclosure regime), the English courts have emerged as one of a small number of preferred fora for competition damages claims in the EU. While the Damages Directive seeks to create a level playing field, the UK currently remains one of the most experienced court systems in this area. However, the prospect of Brexit does raise uncertainties, particularly claims based on infringement decisions issued by the European Commission.
Private enforcement claims may be brought on either as a 'follow-on' (the claim follows an infringement decision by either the European Commission or the CMA and can be relied on as proof of liability) or on a 'standalone' basis (the infringement must be proved by the claimant). Claimants can seek injunctions or compensatory damages, as well as declaratory relief. Claimants can claim interest, including compound interest, on damages and recover their costs if successful (but are at risk of paying the defendant's costs if unsuccessful). Exemplary damages are generally not available but are not wholly excluded for pre-Damages Directive claims, in cases where the court has not issued an infringement decision.662
Private damages actions can proceed in two forums: the High Court (which includes the Patents Court, a specialist court) or the CAT. The key difference is that in the High Court, a single judge hears claims, whereas in the CAT, a panel of three individuals, consisting of a chairperson (a judge or senior lawyer) and two 'ordinary members,' taken from selected experts in fields such as economics, accountancy, and business, hears claims. One patent case recently sought to transfer the competition arguments of the case to the CAT, leaving the infringement and contractual elements in the High Court.663 However, the court held that the competition issues were inextricably linked with the contractual issues that transferring the arguments would separate interrelated claims in a way that was impractical.
In addition, from October, 1 2015, those harmed by anticompetitive conduct have the option of bringing a collective action to the CAT under CRA2015, schs. 8, amending CA98, § 47B. As this is a procedural mechanism, claimants can base the cause of action on an infringement arising before CRA came into force. Other mechanisms for group actions, such as those under Part 19 of the Civil Procedure Rules, have been determined to be inappropriate in competition cases.664 The relatively new collective redress procedure was introduced to facilitate cases where an entity harms many consumers or businesses by anticompetitive conduct, but not to such a significant degree that it would be viable for each to bring a claim.
Part 5 of the Competition Appeal Tribunal Rules and Section 6 of the accompanying Guide to Proceedings lists the procedures and requirements for bringing a collective action. The regime applies only to claims of infringements of UK or EU competition law and can be brought on an opt-in or opt-out basis.
Current developments
This section focusses on recent developments either which directly involve an interplay between IP rights and competition law, or which relate to IP rich industries, and may have a direct or indirect bearing on how those rights are exercised in future.
Pharmaceutical Pricing
Since 2013, the CMA has initiated several cases which focus on pricing abuses in the pharmaceutical sector. These cases have attracted considerable attention, as they are perceived to be a novel use of the CMA's powers with very few prior cases relating purely to excessive prices. The CMA currently has two active investigations in this area: one into Actavis for excessive pricing of hydrocortisone tablets, and another into Concordia regarding its pricing of unidentified pharmaceutical products. The CMA also issued its first decision in this area in December 2016, fining Pfizer and Flynn Pharma Ltd. ("Flynn") 90 million pounds for anticompetitive behavior when pricing phenytoin sodium capsules. This was the highest fine imposed by the CMA, indicating the gravity of the conduct, and CMA required the companies to reduce prices within four months.
As background, the UK provides public healthcare via the National Health Service (the "NHS"). Such healthcare includes access to medicine at reasonable prices. Two schemes in the UK regulate pharmaceutical prices:
• a mandatory scheme (under statutory regulations), which imposes a list price reduction of fifteen percent on all medicines listed on the NHS on December 1,
• 2013, and provides that the Secretary of State may impose maximum prices on those medicines listed post- December 1, 2013; and
• a voluntary scheme (under the Pharmaceutical Price Regulation Scheme, the "PPRS," which is renewed every five years), which requires its members to pay a proportional rebate if the NHS overspends on its annual branded medicines bill, and imposes limits on the profit its members may make on the sale of branded medicines. If a member agrees to be bound by the PPRS, the statutory scheme ceases to apply.
The PPRS seeks to strike the balance between reasonable terms and stability for the NHS, ensuring an innovative and profitable pharmaceutical industry. Neither the PPRS nor any equivalent scheme applies to unbranded generic medicines—the expectation is that these markets would be self-regulating, with high prices signaling opportunities and incentive for entry, increasing market participants, and encouraging price competition. However, price increases of up to 12,500 percent in relation to a variety of drugs have recently attracted significant media attention and subsequent political pressure. While Parliament has recently introduced new legislation, which provides that pharmaceutical companies can be instructed to reduce the price of generics where charges are unreasonable,665 competition law appears to be the primary tool for establishing what is 'unreasonable.'
The Flynn/Pfizer decision exposed an apparent "loophole"; pharmaceutical companies can take products 'off-brand' to evade the application of PPRS and increase prices. If there is a market failure that results in no new entrants and few market participants, such price increases could be significant and prolonged.
In this instance, Pfizer sold its UK marketing authorization for Epanutin (an old, off-patent product) to Flynn, who de-branded the product and sold it as 'phenytoin sodium hard capsules.' Pfizer continued to manufacture the product (and sell it as Epanutin throughout the rest of the EU), but Flynn had exclusive supply rights for the UK, under which Flynn would purchase the product from Pfizer at prices that CMA found excessive and unfair.
Once Flynn began selling the product, prices jumped 2,600 percent overnight, attracting media attention and attempts by health bodies to understand such a significant increase. When Pfizer and Flynn failed to engage constructively with the Department of Health, the CMA was asked to open an investigation.
To establish an infringement of the competition rules, the CMA would either need to prove that an anticompetitive agreement existed between Pfizer and Flynn or prove dominance on the part of the companies. Although the CMA originally looked at whether the suite of agreements between Pfizer and Flynn breached the Chapter I, this aspect of the investigation was later dropped. No reason was given, but the lack of a pre-existing competitive relationship between the companies would have been likely to be a factor in the CMA's decision.
The CMA therefore had to establish that Pfizer and Flynn held a dominant position in a relevant market. This outcome was not self-evident, because Epanutin was now considered a third line treatment for epilepsy, and as a result, the number of patients treated with it was declining. However, although other companies marketed products containing the same active ingredient as Epanutin, due to the narrow therapeutic index of the product, 48,000 patients currently treated with Epanutin could not be switched safely to an alternative. As a result, clinical guidance stipulated that patients should be stabilized and remain on a specific brand of drug. Substituting, even between brands of the same active pharmaceutical ingredient, was therefore rare and deterred by the authorities. Epanutin capsules thus formed a product market, with Pfizer as the sole manufacturer, and Flynn as the only distributor. The CMA inevitably found that Pfizer and Flynn held a dominant position due to this ultra-narrow definition.
The CMA's test for abuse is in line with EU case law (although the test has been rarely applied in practice). The test stipulates that a price is excessive if it has no reasonable relation to the economic value of the product. This entails two conditions:
• the difference between the costs incurred and the price charged was excessive; and
• the price was unfair compared to competing products.
In this instance, the CMA accepted that costs for the first part of the test should in fact be 'cost plus'—costs plus a reasonable rate of return, with the appropriate rate of return linked to returns, which are considered acceptable under the PPRS (as the closest to an agreed industry standard for returns on pharmaceutical products). Although the two companies could legitimately earn returns greater than cost plus, CMA found the actual excesses666material and sufficiently large enough to be deemed excessive.
The second part of the test, whether the price was unfair, involves assessing the product's economic value and comparing it with other products. In the Pfizer/Flynn case, there were no products that would provide a meaningful comparison to determine whether the prices were unfair compared to competing products. The only available comparators were phenytoin sodium tablets that were not sufficiently close enough to be within the same product market, and parallel imports. However, each of these were price takers, who set their own price based on Flynn's or the NHS's Drug Tariff. Ultimately, the CMA found the prior price of Epanutin in the UK and its price in the EU Member States were the most important data points.
Economic value is not simply whatever price a product or service the market will reasonably bear; particularly, if the economic value of a product or service were primarily determined by what price the dominant undertaking's customers are willing to pay. Taking this approach would automatically prevent a finding that a price was unfair whenever a customer was purchasing the product. The economic value would therefore be cost plus, but the CMA has recognized that prices may exceed this level if a party can demonstrate that there are additional non-cost related factors:
There is no quantitative threshold by which the price actually charged must exceed economic value in order for it to be considered to amount to an unfair pricing abuse. This is instead a matter of fact and degree.
The CMA's finding that the price of Epanutin in the UK was unfair was supported by the fact that Epanutin was an old drug, which was superseded by other anti-epileptic drugs; the health authorities' were unwillingness to pay a premium and knew that the prices did not represent value for money; the guidance recommended that patients should not be switched from different epilepsy treatments applied to a range of anti-epileptic drugs; and the high price did not justify any innovation by Flynn/Pfizer. Therefore, CMA determined that Pfizer and Flynn's prices bore no reasonable relationship to its economic value and were unfair.
Unusual transactions, which lead to significantly higher prices, may signal a need for scrutiny (Aspen and Concordia both increased prices following product divestments) and lead to regulatory intervention. The Pfizer/Flynn decision emphasizes the need for a connection between price and costs, but also cautions against the use of benchmarking, as there is the possibility that the benchmark product itself may have an excessive price. It would therefore be advisable to avoid transactions structured to significantly increase the original Marketing Authorisation holder of a legacy product's profit, particularly if the original brand owner retains some control over pricing and the transaction leads to significantly increased prices to a captive market. However, gradual price increases (particularly those justified by internal documents evidencing increasing costs) or products where there have been significant, recent investments are less likely to warrant regulatory attention.
It seems unlikely that this policy development will extend to the pricing of original products. The PPRS, which applies to most original products, already provides cost protection from the NHS, and there has been concern around the NHS budgets that appears to have driven the decision to open pricing investigations. Further, a high price is not necessarily an excessive and unfair price; rather high prices can be a reward for innovation and investment. (Investigations into the pricing of original products would undermine the very purpose of IPRs – the recognition of the bargain struck between society and patentees and the incentives to invest.) This would be a particular concern in the pharmaceutical industry, where innovation is crucial, and competition authorities recognize such concerns. Pricing intervention should therefore be restricted to instances where innovation and investment play a minor role, which were significant relevant factors in the Pfizer/Flynn decision.
Pricing and patent infringement / licensing of standard essential patents
It is not only the CMA that shapes competition policy. The courts play an increasingly important role in standalone actions. In some cases, competition law issues may arise in the context of defenses against a claim which is, in itself, unrelated to competition law.
In April 2017, the High Court (Patents Court) delivered its judgment in Unwired Planet.667 Unwired Planet International Ltd. ("Unwired Planet") brought the case against Samsung and Huawei Technologies Co. Ltd. ("Huawei"), asserting infringement of six patents, five of which were declared as standard essential patents ("SEPs"), patents essential to various telecommunications standards that temmed from a portfolio of 2,100 patents acquired from Ericsson under a revenue sharing agreement. SEP holders are required to license their technology on FRAND. The case was divided into five technical trials, considering the validity and infringement of the patents, and one 'non-technical' trial, discussing FRAND and competition issues (although after Unwired Planet settled with Samsung, several competition arguments were dropped, including an allegation that Unwired Planet acquired the patents pursuant to an anticompetitive agreement between Unwired Planet and Ericsson).
Unwired Planet pursued licensing negotiations with Huawei and Samsung and alleged they were unwilling licensees. In response, Huawei (and originally Samsung, prior to its settlement) claimed that the offers made by Unwired Planet were not FRAND, and Unwired Planet had abused its dominant position by not offering FRAND terms and by seeking an injunction prematurely.
Both Unwired Planet and Huawei made offers in the proceedings that each claimed were FRAND. The Court was tasked with assessing these offers. Ultimately, the Court determined that neither Unwired Planet nor Huawei made FRAND offers and proceeded to determine a FRAND rate for a license from first principles, albeit relying on evidence submitted by the parties. In doing so, the Court confirmed that its jurisdiction is not confined to assessing whether offers made by a party are FRAND but extended to the determination of an appropriate FRAND rate. In setting such rate, the Court distinguished between contractual FRAND and competition law FRAND. Considering French law, which governs the European Telecommunications Standards Institute ("ETSI") IPR Policy, the Court held that a declaration of essentiality to ETSI creates a contract between ETSI and the declarant in which third-party implementers may rely on to enforce a right to a FRAND license. The Court noted that it was therefore unnecessary for the court to determine whether the patentee is dominant to rely on an ETSI FRAND declaration, thus avoiding a potential enforcement gap if dominance could not be established.
Turning to the assessment of FRAND itself, the Court held that there is only 'one true FRAND rate' between the parties in any given situation, which must strike the balance between rewarding the SEP holder for innovation and allowing implementers proper access. The Court considered this approach straightforward and to promote certainty. The Court applied the concept of a unique appropriate FRAND rate to other terms of a FRAND license, including in particular its geographic scope.
The FRAND rate should reflect the value of a patent portfolio. The Court took the approach of focusing on comparable licenses (in particular, other licenses in the Ericsson portfolio, from which the Unwired Planet patents were drawn). The Court then cross-checked against the implied total aggregate royalty burden, as if the same rate were applied across all relevant SEPs, which the Court assessed based on evidence from the parties. Controversially, the Court held that a SEPs holder is entitled to obtain some value arising from the inclusion of its technology in a standard and some of the enhanced value of the products using the standard. (This is inconsistent with the European Commission approach, which has previously indicated that the assessment of royalty rates should be based on 'ex ante' values— those applied before standardization.668 In effect, this ruling could be suggesting that a SEPs holder has some margin to exploit its market power following the inclusion of its technology in the standard.)
Although the Court found that Huawei could rely directly on Unwired Planet's FRAND undertaking, it also had to adjudicate Huawei's abuse of dominance. In determining whether Unwired Planet had abused its dominant position, the Court first held that Unwired Planet had a 100% market share for licenses under the relevant SEPs. Although it acknowledged that dominance could not be assumed when there are constraints, such as the existence of FRAND obligations and a patent hold-out, the Court held Unwired Planet possessed a dominant position.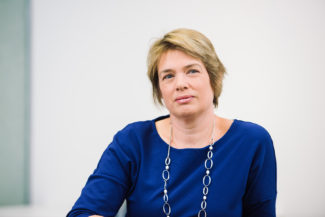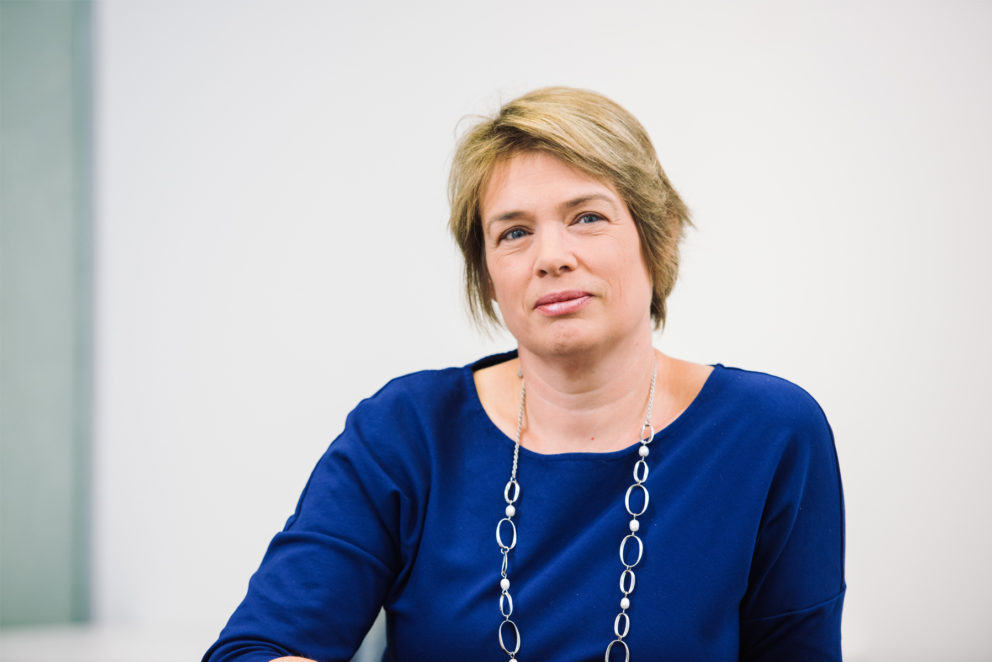 Related Articles