We have all been watching the distressing events in Ukraine with deepening concern and dismay. Businesses and other groups have been rallying to demonstrate their support for the people of Ukraine and to offer practical aid and support. Employers are also seeking to understand what they can do, to support and assist their employees, workers and contacts, whether they are in the Ukraine, have family in Ukraine or simply because they wish to offer tangible assistance and refuge. Here we review the current visa concessions and options available. Please note that the situation is developing rapidly and the position below is correct as of 16 March 2022.
Entry to the UK
Ukrainians are visa nationals requiring a visa in advance of travel to the UK in all cases. The requirement for a visa application remains in place and is the mechanism through which security checks are conducted. There are, however, certain concessions which the Home Office has made to its standard processes to take into account the current circumstances. Two specific immigration routes have also been opened for Ukrainian nationals and their family members.
Ukraine Family Scheme
This scheme opened on 4 March 2022 and allows family members of UK-based individuals or sponsors to join them in the UK. Sponsors must be British nationals or settled here (being those with indefinite leave to remain, status under the EU Settlement Scheme and those in the UK with refugee status).
An applicant must be a Ukrainian national (or part of a family group applying at the same time as a national) who was resident in Ukraine prior to 1 January 2022.
There is no application fee and no immigration health surcharge. Successful applicants will be granted leave to remain for three years with the right to work, study and access public services.
In terms of the family relationship, the sponsor must be:
An immediate family member: a spouse/civil partner (since before 1 January 2022), an unmarried partner (with two years cohabitation), a child under 18, a parent (for applicants under 18), a fiancé(e) or proposed civil partner; or
An extended family member: a parent (for applicants over 18), a child over 18, a grandparent, grandchild (of the applicant or their partner), a sibling, an aunt, uncle, niece, nephew or cousin, a parent-in-law, grandparent-in-law or a brother or sister in-law; or
An immediate family member of an extended family member: this means anyone falling within (1) above of an extended family member (as per (2) above). The relevant extended family member must either apply at the same time (even if they are unable to leave Ukraine) or already hold a visa granted under the scheme.
Other family members who do not fall within the above groups will be considered in exceptional circumstances.
The sponsor must provide evidence of identity and the applicant must evidence their relationship to the sponsor with official documentation. Where an applicant is unable to provide such evidence, they must provide reasons. Lack of evidence will be considered on a discretionary basis.
Queries around eligibility can be raised via the 24/7 helpline on +44 808 164 8810 (0808 164 8810 from within the UK) or +44 (0)175 390 7510.
Homes for Ukraine scheme (also referred to as local sponsorship or the humanitarian route)
Launched on 14 March 2022, this opens to applications from Ukrainians and their immediate family members on 18 March 2022. Details of the identity of both the applicant and the sponsor must be provided in the application form but there is no relationship requirement. For organisations with staff or business contacts in Ukraine, this is an opportunity to sponsor them, their family and friends. It is also an option for those with limited leave in the UK (and who do not qualify as a sponsor under the Family scheme) to bring their family members here.
Those wishing to sponsor an individual but who do not have any contacts in Ukraine, can register their interest on the Homes for Ukraine website. As the scheme develops it is intended that Ukrainian nationals will be matched to sponsors in the UK. Sponsors can be individuals, businesses or other organisations such as charities or community groups. The only requirement is the provision of suitable accommodation for at least six months, either in the sponsor's own home or in separate accommodation (for example, a property owned or rented by them). It is prohibited to charge rent but sponsors will receive a monthly "thank you" payment from the government for up to a maximum of one year. Sponsors will be subject to security checks which may include a visit to the proposed accommodation.
As under the Family Scheme, successful applicants will be granted leave to remain for up to three years, with the right to work and study and access to public funds and services. There is no application fee and no immigration health surcharge.
Other visa routes
The newly opened Family and Home for Ukraine scheme are in addition to the usual immigration routes.
Skilled Worker: for any employer with operations or associates/contacts in the Ukraine, sponsorship under the Skilled Worker route remains an option to bring a specific individual to the UK to fill a genuine vacancy. The requirements for sponsorship under this route are stringent, applicants must satisfy an English language requirement and the route is costly for both sponsors and applicants. However, with the abolition of the resident labour market test, and the changes to the minimum skill level, it is easier, sponsorship by licenced sponsor holders is significantly easier and quicker than in the past. Further, this route has the potential to lead to settlement in the UK. Overall, whilst the right to work for visa holders under the Family and Home for Ukraine routes may appear the obvious choice, if an employer has a specific need for an employee in the longer term (which may be the case where it needs to relocate operations away from Ukraine), this route should be considered.
EU Family Permit/Settlement status: where a Ukrainian national or individual normally resident in Ukraine is the family member of an EU national with status under the EU Settlement Scheme, they may be eligible to join that relative in the UK under that route. Where an applicant is eligible under both the EU regime and the Family scheme they should choose which scheme to apply under and submit one application under the relevant scheme.
Visitor route: In practice, whilst this remains an option for entry to the UK, in light of the requirement to obtain a visa in advance of travel and the restrictions on work, study and length of stay in the UK, there seems to be no benefit in applying under this route.
Asylum: whilst individuals fleeing Ukraine may be eligible to claim asylum or humanitarian protection, given the requirements, the uncertainty and the lengthy process, the better option is likely to apply under the specific Ukraine schemes outlined above.
Application practicalities:
Visa applications are online in all cases. All applicants must include a valid email address.
Where an applicant holds a valid Ukrainian international passport (including an expired international passport with an appropriate extension stamp), they must upload a copy of the photograph page as part of their application. These applicants are not required to enrol their biometrics or attend an appointment at a Visa Application Centre ("VAC"). Successful applicants will be issued with an official permission letter confirming their right to travel to the UK. Applicants should not seek to travel to the UK until they have this letter.
Where an applicant's passport is not valid, they must upload a copy of the personal details page as part of their application and then attend an appointment at a VAC to enrol their biometrics (i.e. have their digital photograph and digital fingerprints taken). No appointment is required. Where an applicant does not have any documentation, they may still apply but must provide details explaining the reasons why they cannot provide the relevant passport copy.
As a concession to the usual application requirements, Ukrainian applicants may apply from any country and those who are required to attend an appointment may attend any VAC. UK visa services are no longer operating within Ukraine but VACS are located throughout Europe. This includes a temporary VAC which has been opened in Rzeszow, Poland with capacity set to increase to 6,000 per week. Other relevant VACs are located in Budapest, Chisinau, Warsaw, Bucharest, Brussels and Paris. A temporary VAC has also been established in Lille. Following enrolment of biometrics and appropriate checks, successful applicants will be issued with the official permission letter.
Guidance indicates that applications should be processed quickly and within 24 hours of submission (or enrolment of biometrics if applicable) although this is largely dependent on UKVI capacity and the volume of applications at the relevant time.
The official permission letter is a pre-requisite to enter the UK in the absence of another form of valid UK visa. There are no COVID related requirements and the usual requirement for a TB certificate has also been waived. Individuals must provide their biometric information within six months of entry.
Ukraine is currently subject to martial law which prohibits male citizens aged 18 to 60 leaving the country. There are limited exceptions for those who are exempt or ineligible for military/medical service; those who have three or more children under the age of 18, a disabled child or who have sole responsibility for raising a child.
There is no requirement under the UK visa system for Ukrainian applicants to evidence that they have lawfully left the country. Of course, it may be that individuals are unwilling to leave or are unable to do so safely.
For further information or if you have any queries please contact our immigration and global mobility specialists Gareth Wadley and Lizzie Field.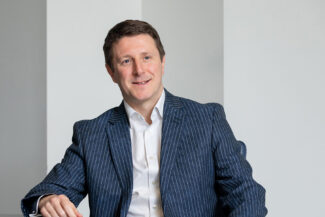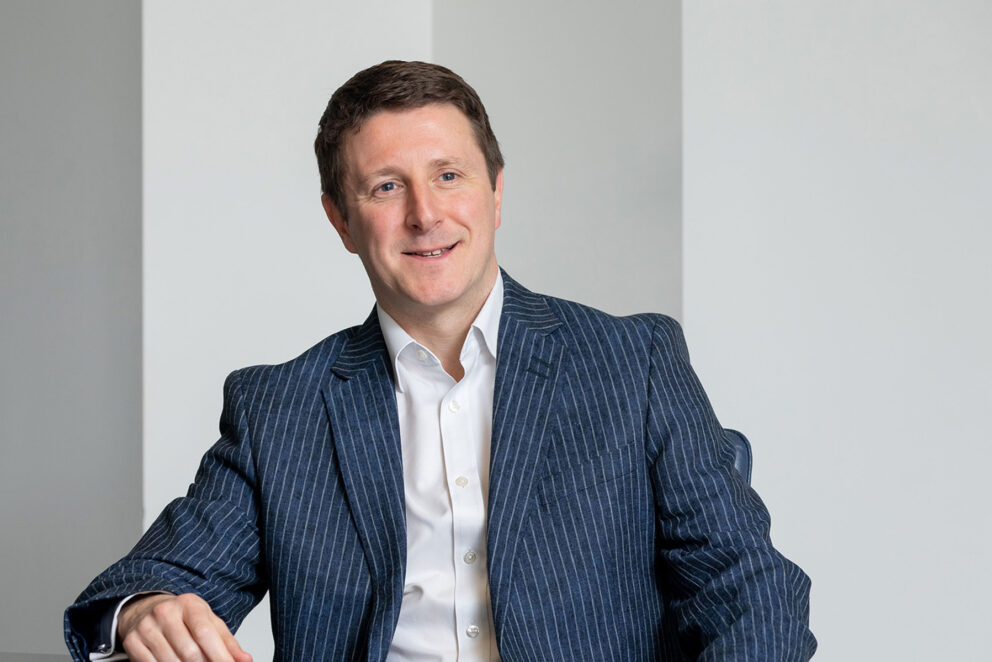 Related Articles