One of the more esoteric recurring questions of the post-Brexit legal landscape concerns the future status of UK lawyers before the EU courts and whether their advice on matters of EU law after the United Kingdom ceases to be a Member State of the European Union will still enable their clients to benefit from the protections of legal professional privilege.
Pat Treacy, Sophie Lawrance and Stephen Smith consider the position of the UK as it stands today, what we have done to maintain continued protection for our clients and what we will do to enable us to continue to represent clients before all the EU institutions.
10 Points on EU Privilege and Brexit
Limited in scope, covering only EU Commission competition law investigations.
Covers materials received from, or sent to, external EU counsel for the sole purpose of seeking legal advice and that are relevant to a client's 'rights of defence'.
Extends only to advice given by independent lawyers (i.e. excludes in-house counsel) who are entitled to practise in one of the EU/EEA Member States.
Commission may not call for, inspect, seize or copy material covered by EU privilege.
EU privilege has no role in national proceedings. These are subject to national law.
Lawyers who are entitled to practise in a Member State other than the UK and maintain that right after Brexit, should continue to benefit from EU privilege rules.
Lawyers must be entitled to practise before a Member/EEA State court and be bound by the rules of the relevant national bar to appear before the EU Courts.
If subject to the ethical requirements of the Irish Law Society/Bar, lawyers who are qualified in Ireland should be able to appear before the EU Courts.
There is no overarching nationality requirement of EU/EEA nationality.
Where necessary, UK law firms will be able to ensure that advice is given by individuals who are entitled to practise in a continuing Member/EEA State post Brexit.
What does EU privilege cover?
First, it is worth noting that EU privilege has a far narrower ambit than the approaches taken under national law in at least some of the Member States (although some Member States have only a limited doctrine of privilege in their national systems, while some have the similar, but not identical, concept of 'secret professionel'). There is no legislative basis for legal privilege under EU law. The source of the doctrine of EU privilege is a 1982 judgment in the Court of Justice in the case of AM&S Europe v Commission.2 That case, and all subsequent cases about EU privilege, have been in the field of competition law – probably because that is where the Commission has investigative powers and is permitted to apply sanctions directly.
Importantly, the EU doctrine of privilege has been applied only within the sphere of EU law and only to the investigatory activities of the Commission.3 This position was further clarified by Advocate General Kokott in 2010 in the Akzo case 4 : "The case-law in AM&S applies only to competition proceedings and investigations conducted by the Commission; it does not affect the law governing national proceedings." 5
It is unclear whether the same rules would apply in investigations undertaken by the Commission in other legal contexts – or by other authorities investigating infringements of EU legislation. Whilst EU privilege is clearly relevant in competition investigations undertaken by the EU Commission, it seems unlikely to be relevant in, for example, the field of data protection: enforcement under the GDPR is a matter for national courts and authorities. The EU Commission does not have a direct role in enforcement or fining under the GDPR so, unless there is a specific provision dealing with privilege in such investigations, the national rules of the enforcing body or court will apply.6
What protections does EU privilege offer?
It is clear from the AM&S and Akzo judgments that in the context of competition law investigations, materials exchanged with external EU counsel: (i) for the sole purpose of seeking legal advice; and (ii) that are relevant to a client's 'rights of defence', will benefit from privilege. This can include:
material which has a link to an 'administrative procedure' being pursued by the EU Commission which may lead to a decision imposing a pecuniary sanction;
material exchanged after the beginning of that procedure;
material exchanged before the beginning of that procedure as long as it has a relationship to the subject matter of the procedure;
preparatory documents, even if they were not exchanged with a lawyer or were not created for the purpose of being sent physically to a lawyer, provided that they were drawn up exclusively for the purpose of seeking legal advice from a lawyer in exercise of the rights of the defence;7 and
internal notes circulated within an undertaking which are confined to reporting the text or the content of communications with independent lawyers containing legal advice.
The concept of material which is relevant to a client's 'rights of defence' has been interpreted narrowly by the EU Commission. By way of example, we have experience of situations in which the EU Commission has asserted during dawn raids that external legal advice on patent enforcement and validity, and prospects in patent litigation, was not privileged and that the Commission was entitled to seize letters from law firms advising on those matters. Any extensions to the scope of privilege have come from the EU Courts, and even the EU Courts have been cautious about extending privilege beyond communications with a fairly close link with the relevant proceedings.
In addition, the EU Commission and Courts have taken the view that EU privilege extends only to advice given by external counsel who are:
independent lawyers (which includes those who are employed by independent legal practices);
entitled to practise in one of the Member States (or EEA Member States); and
not employed within the client, or who are not otherwise independent of the client.
The EU Commission is not entitled to call for, inspect, seize or copy material which qualifies for EU privilege (i.e. meets the above tests).
What is the position for lawyers qualified in one of the UK jurisdictions after March 2019?
As is clear from the above, as long as external lawyers are currently entitled to practise in a Member State other than the UK, and maintain that right after Brexit, their advice should continue to benefit from EU privilege in matters where that is important.
The precise ambit of what is required to cross the hurdle of 'entitlement to practise' is not entirely clear.8 The mere fact of having an office in Brussels or being a registered foreign lawyer in Belgium is unlikely to be sufficient to ensure EU privilege, although both are sensible steps to take in advance of the position becoming clear. It appears that being fully subject to the ethical requirements of an EU bar is important as can be seen from one of the few cases construing this phrase, albeit in a slightly different context (that of entitlement to represent parties before the EU Courts in Luxembourg).
In an anti-dumping case many years ago the then Court of First Instance held that membership of the 'B' list of the Brussels Bar (which does not entitle lawyers to plead before the Belgian Courts), or being in partnership with lawyers entitled to practise in an EU Member State, was not sufficient to entitle a partner in the Brussels office of a US law firm to sign Court documents or otherwise undertake procedural steps. Although this was an application of the test set out in the Statute of the Court of Justice (Article 17), it is likely to be relevant when dealing with other questions about the entitlements of different categories of lawyer. The Court's rationale was that only lawyers who were authorised "to practise before the court of a Member State or another state which is a party to the EEA Agreement and who is bound by the legal and ethical rules to which practice of the profession of lawyer is subject in those States" were entitled to represent parties before the EU Courts.9
In view of all the above, many lawyers whose current professional jurisdiction is in one of the three legal jurisdictions within the UK have sought to become members of the Bar in a Member State other than the UK following the 2016 referendum. In particular, many have become qualified as Irish solicitors or have joined the Irish Bar. This should suffice to maintain the ability to practise and to continue to benefit from privilege, provided the lawyer is subject to the disciplinary and ethical requirements of the Irish Law Society/Bar. The safest approach is to ensure that a full practising certificate is acquired before March next year (currently, to appear before EU Courts, lawyers must demonstrate a right of audience by showing a copy of an EU/EEA practising certificate).
In addition to the specific position on privilege established in AM&S, and the procedural rules of the EU Courts, various directives and other EU legislation deal with the rights of lawyers to practise or to establish themselves across borders within the EU. The impact of nationality on these issues and on the question of who is entitled to be an 'EU lawyer' is unclear. The key thing at an EU level appears to be qualification to practise – but some member states seem to permit only EU/EEA/Swiss nationals to become recognised through mutual recognition procedures. Both the Establishment Directive 10 and the Recognition of Qualifications Directive11 have some references to nationality, but it is not clear how that affects the AM&S test – if being an EU national were critical, it is difficult to see on what basis many eminent US and other third country lawyers are able to advise with the benefit of privilege now.12
Conclusion
As long as UK firms take sensible steps to protect their position by ensuring that individual lawyers are entitled to practise in a continuing Member State (and also as precautionary steps potentially having a place of establishment in a member state and (possibly) employing EU/EEA nationals), the position should not alter radically after Brexit – in the absence of legal or regulatory changes.
Most UK firms would then be in the same position as the numerous US and other third country firms who carry on business in the EU – and most will be in a better position than many firms who advise on EU issues with no connection at all to a Member State of the EU. Absent an agreement post Brexit, the EU Commission will furthermore not have jurisdiction to carry out dawn raids in the UK, or to exercise investigatory jurisdiction in the UK, so the position of UK law firms which are able to advise on both regimes may (ironically) even improve for UK based clients.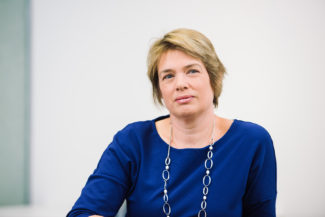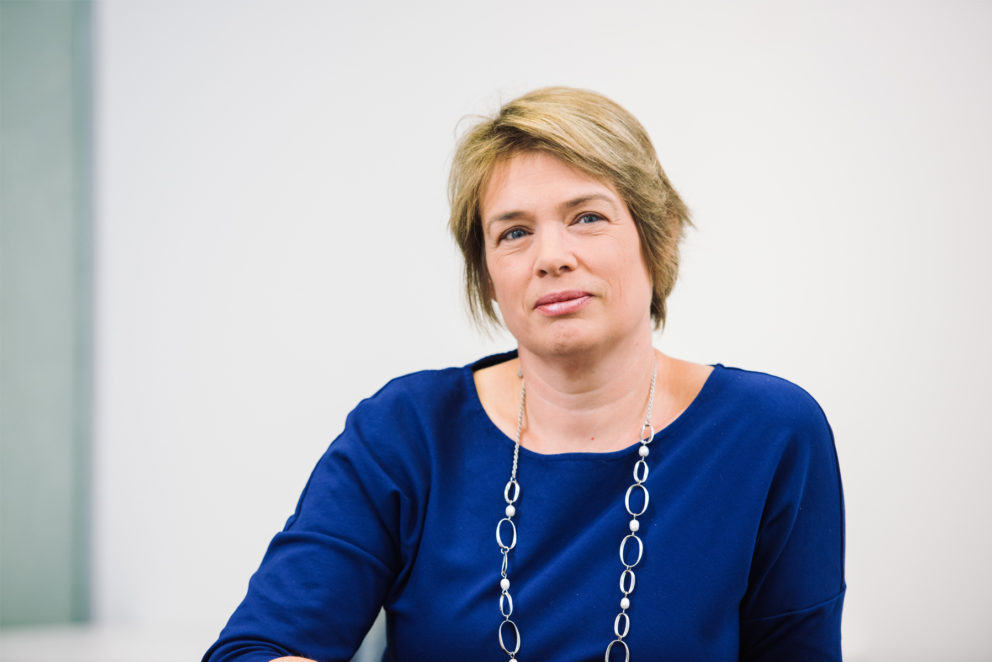 Related Articles