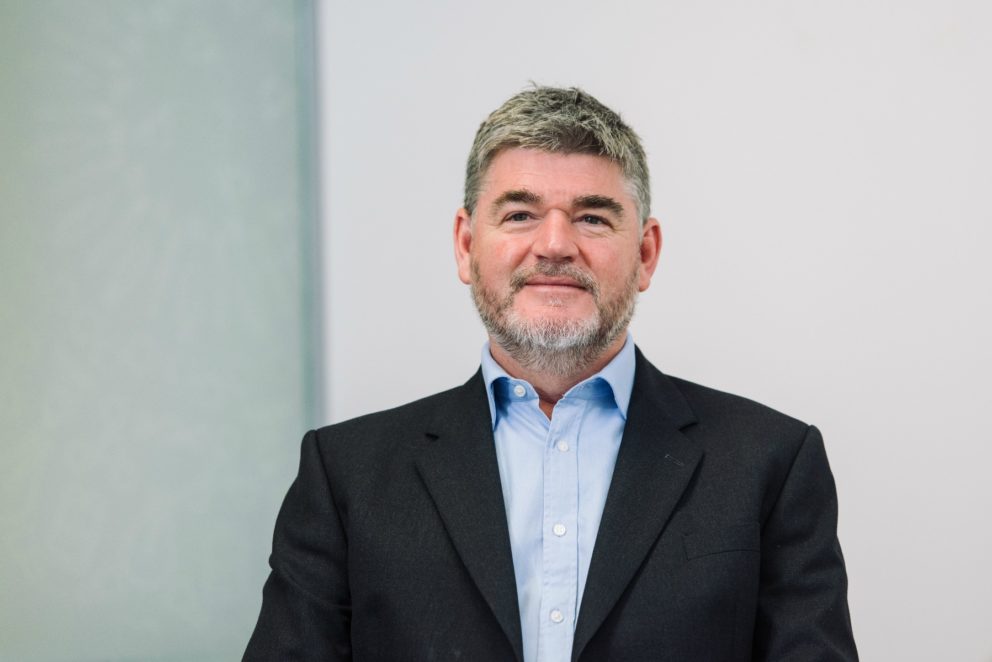 Chris is an experienced commercial IT lawyer who was one of the first specialist IT outsourcing lawyers in the UK and one of the first to recognise the significance of AI and robotics for the future development of technology and the law.
Chris has worked in the IT sector since qualification in 1991. He was one of the first wave of specialist IT outsourcing lawyers in the UK, having worked for both IBM UK and Shaw Pittman in this role from the mid-1990s/early 2000s.
He has advised suppliers and customers alike in relation to large scale, national and international IT infrastructure and business process outsourcing transactions. This has included many examples of data centre, application development and maintenance, telecoms networks and desktop service deals, either together or as separate 'tower' transactions.
With regards BPO transactions, Chris has advised clients involved in F&A, HR and logistics and for other, more general IT commercial deals, has also advised clients in relation to systems integration, agile software development, hardware purchase, website development and hosting, e-commerce and AI and robotics agreements.
He is a regular speaker on all of the above topics and was recently the co-chair of the Technology Committee of the International Bar Association (IBA), with whom he continues to collaborate.
Credentials
LLB (Hons) Bristol University
Qualified 1991
Partner Bristows since 2014 (Partner private practice since 2001)
What others say
"Chris Holder is an IT outsourcing specialist with detailed knowledge of systems integration, data protection, and artificial intelligence." Who's Who Legal Data 2023
"Chris Holder is recommended for IT sourcings and implementations of the highest complexity, and leads the firm's AI and robotics practice." Chambers and Partners 2023
"Health technology is a particular strength of Chris Holder." Legal 500 2023
"Chris Holder specialises in IT outsourcing. He works with clients in the financial services sector at a national and international level. He is well versed in matters relating to cutting-edge technology, such as artificial intelligence and robotics." Chambers and Partners 2022
"Chris Holder is recommended for IT sourcings and implementations of the highest complexity, and leads the firm's AI and robotics practice. He is also well versed in advising on new technology in the healthcare industry." Chambers and Partners 2022
"He [Chris Holder] knows the market backwards." Chambers and Partners 2021
"He's [Chris Holder] excellent" Chambers and Partners 2021
"A traditional outsourcing specialist." Chambers and Partners 2021
Chris Holder is "great at outsourcing and a good deal lawyer who is great at handling larger deals." Chambers and Partners 2020
Chris Holder is "a great lawyer who is very good with clients and very down to earth" Chambers and Partners 2020
Chris Holder is "a fantastic lawyer who is very good with clients." Chambers and Partners 2020
"Chris Holder possesses expertise in IT law, and acts for suppliers and customers in large, international infrastructure outsourcing transactions. He is also well versed in BPO transactions. Clients commend his "very robust and clear advice."" Chambers and Partners 2019
"Chris Holder's client roster includes notable government agencies as well as private sector customers and suppliers" Chambers and Partners 2019
"I really rate him - he is very easy to work with and sensible in negotiations." Chambers and Partners 2019
Chris Holder is an IT expert who regularly oversees multijurisdictional outsourcing deals. One client says: "He's very experienced, knows the market very well, and has a very strong view of what 'good' looks like, both commercially and legally." Chambers and Partners 2018
Recommended For
Information Technology and Outsourcing
Data Privacy and Protection
Information Technology Law
Related Articles