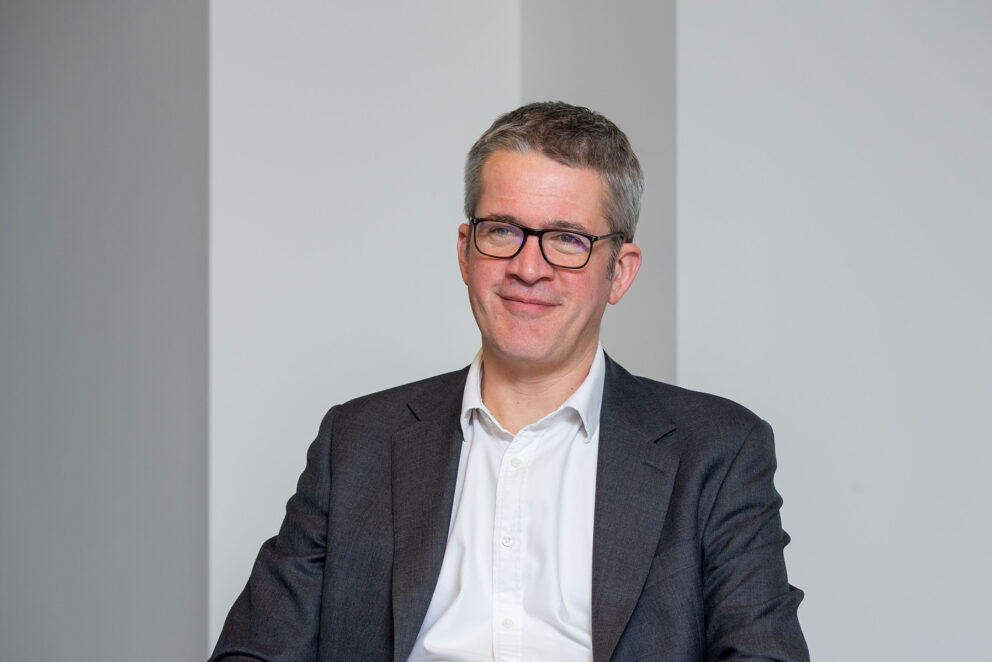 Toby is a partner in Bristows' IT & Digital team. He advises on and negotiates commercial, technology and outsourcing agreements. He has particular expertise in working with clients to help them manage and structure complex deals and is recognised for his work on digital transformation, software and telecoms projects.
The primary focus of Toby's work is on technology, communications and outsourcing projects where he has acted on both the client and supplier side in sectors such as financial services, telecommunications, healthcare, manufacturing, insurance and life sciences. Toby also advises on other complex commercial transactions and he has particular expertise on deals involving the use and exploitation of technology and intellectual property.
Toby's recent work includes international outsourcing deals (covering North America, Europe and Asia-Pacific operations), innovative "alt-net" fibre broadband rollouts in the UK, and 'digital transformation' projects (covering matters as diverse as procuring software and services to ensuring that new apps enabled by such projects comply with relevant regulatory requirements).
Toby has also gained in-depth experience of advising clients on procurement strategies (e.g. supplier selection, pricing models and performance incentive mechanisms) and has spent time in-house with a large IT services company, an international telecommunications provider, and a mobile telecommunications company.
Toby is a Trustee of the UK's Society for Computers and Law and lectures widely on IT, e-commerce, cloud computing, agile software development and outsourcing including at ITechLaw, UCL and QMUL.
Credentials
BA (Hons) Economics and Politics, University College London
Qualified 1999
Partner 2009
What others say
"Toby Crick is a respected name in the data market and excels in the data protection aspects of digital transformation and international outsourcing." Who's Who Legal Data 2023
"Toby Crick at Bristows is recognised for his excellent work negotiating outsourcing agreements and assisting companies on digital transformations." Who's Who Legal Data 2023
"Toby Crick is a recognised telecoms practitioner who handles both regulatory and transactional mandates. He is especially well regarded for providing expert commercial advice to regulatory authorities." Chambers and Partners 2023
"Toby Crick advises IT and telecommunications system providers and blue-chip corporates on all manner of technology-driven commercial and corporate transactions." Chambers and Partners 2023
"He is an expert in the telecoms world and has been integral in assisting us with the work we are doing." Chambers and Partners 2023
"I cannot stress enough how much of a pleasure it is to work with Toby." Chambers and Partners 2023
"Toby Crick is always able to provide pragmatic recommendation based on business and sector knowledge." Chambers and Partners 2023
"He is a highly capable partner leading a strong practice." Chambers and Partners 2023
"Toby Crick is fantastic to deal with, incredibly knowledgeable, commercially adept and extremely responsive." Chambers and Partners 2023
"Toby Crick has transactional and regulatory expertise and supports clients in the financial services, energy, and health sectors." Legal 500 2023
"Toby Crick is extremely knowledgeable, accessible, responsive and a pleasure to work with. He is both extremely tenacious and pragmatic when the demands of the deal necessitate it and brings a very sharp intellect and great sense of humour to his work." Legal 500 2023
"Toby Crick is the perfect blend of technology geek, legal expert, genuine understanding of commercial interest of the business, delivery of advice in a form which I need." Legal 500 2023
Toby "is good at building relationships, has good contacts in the industry and has the right level of legal and commercial skills." Chambers and Partners 2022
"Toby has really good commercial sense, and he's really good at scoping out and understanding the complexity of an issue, and whether or not we need to dedicate resources to it." Chambers and Partners 2022
"Toby Crick is well known for his expertise in IT outsourcing. He acts for clients in the energy, financial services and telecommunications sectors." Chambers and Partners 2022
Toby is "very smart and quick to process requests, he's up to date on changes in the law and he's a skilled negotiator." Chambers and Partners 2022
"Toby Crick combines deep tech knowledge with being able to convey and distil complex issues to non-techies." Legal 500 2022
"Toby Crick obviously has a deep understanding of software, but combines this with commerciality and pragmatism." Legal 500 2022
"Toby Crick has led some of our cutting-edge projects and is now our go to external lawyer on all things technology sourcing (both customer and supplier side)." Legal 500 2022
"Toby Crick is a true technology specialist with a real understanding of the drivers of our business and what really matters to us." Legal 500 2022
"Toby Crick provides great advice and support on commercial matters and likewise Anna Cook from a contentious perspective. Both are genuinely interested in our sector and what we do which makes a big difference." Legal 500 2022
"He [Toby Crick] is especially well regarded for providing expert commercial advice to regulatory authorities." Chambers and Partners 2021
"A recognised telecoms practitioner who handles both regulatory and transactional mandates." Chambers and Partners 2021
"An excellent negotiator." Chambers and Partners 2021
"He [Toby Crick] is extremely bright and totally on top of his brief." Chambers and Partners 2021
"He [Toby Crick] has a finger on the pulse of the market and legal trends." Chambers and Partners 2021
Toby Crick is "business-friendly and pragmatic." Chambers and Partners 2021
"Toby Crick earns plaudits for his expansive knowledge of IT matters as well as his top-notch advice on compliance issues." Who's Who Legal Global Elite Thought Leader 2021
"He [Toby Crick] is always available, provides transparent billing and integrates well." Legal 500 2021
"Toby Crick is a gifted strategic adviser who delivers outstanding results in complex negotiations." Legal 500 2021
Toby is "exceptional" Legal 500 2021
"Toby Crick is a go-to partner for fintech clients involved in large-scale IT and outsourcing projects." Legal 500 2021
Toby Crick is "a very valuable asset in any IT contract negotiation". Legal 500 2020
"Toby Crick is a commercially minded lawyer with huge experience, deep technical knowledge and excellent negotiating skills." Legal 500 2020
"He [Toby Crick] is really commercial and very focused in a business context" Chambers and Partners 2020
"He's [Toby Crick] the one you want on your side in a fight as he never loses sight of what you're trying to achieve." Chambers and Partners 2020
Toby Crick is "a strong negotiator who is both commercially oriented and pragmatic" Chambers and Partners 2020
"He [Toby Crick] is the most knowledgeable lawyer I've worked with in information technology."   Chambers and Partners 2020
"'Brilliant lawyer' Toby Crick is highlighted for his 'exceptional know how and negotiation skills' and jointly heads the telecoms team." Legal 500 2019
"Interviewees praise Toby Crick for his ability to "defuse a tough situation" and say that he has a good way of dealing with clients."" Chambers and Partners 2019
Toby Crick "assists UK companies with the procurement of telecoms services and advises international telecoms companies on compliance with telecoms and data protection regulations." Chambers and Partners 2019
Toby Crick advises on corporate and commercial transactions in the tech sector. He counts a number of multinational telecommunications service providers and insurance companies among his clients." Chambers and Partners 2019
"Toby Crick is a specialist in IT and telecommunications outsourcing projects, and acts for clients in the financial services, energy, telecoms and healthcare sectors. Clients say he is "a fantastic, trusted adviser on a variety of issues, with very strong knowledge in IT and tech."" Chambers and Partners 2019
Toby Crick "is really enthusiastic and has a great understanding of the marketplace." Chambers and Partners 2019
"Outstanding transactional lawyer" Toby Crick wins praise for his "real commercial focus" and ability to "get to the heart of a matter quickly." He is also appreciated for his "really good technical knowledge" and for the way in which he "can find a really clear way of explaining complicated legal points." Chambers and Partners 2018
Toby Crick is noted for his handling of outsourcings in the energy, healthcare and financial services sectors, among others. Clients report that he is "very user-friendly, approachable and practical." Chambers and Partners 2018
Toby Crick is experienced in transactional and regulatory issues in telecoms, and is highly recommended for technology-focused litigation. A client says: "He's a fiercely good negotiator." Chambers and Partners 2018
Recommended For
Information Technology and Outsourcing
Telecoms (leading individual)
Technology, Media and Telecoms
Data Privacy and Protection
Related Articles