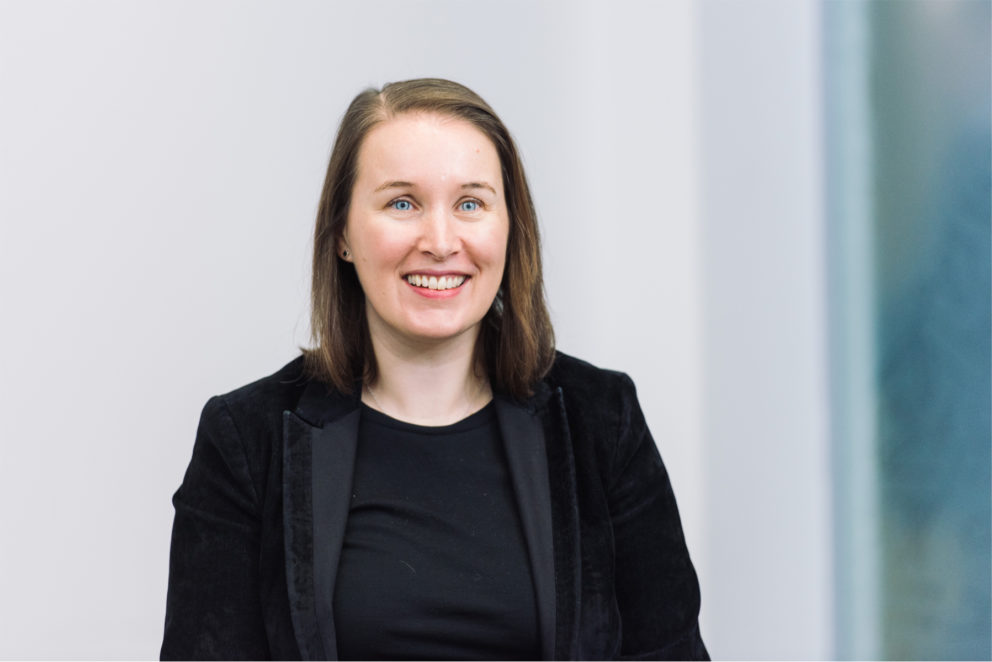 Anna specialises in dispute resolution, including litigation and international arbitration. She has particular expertise in contractual disputes, IT projects, telecoms, outsourcing and services, copyright, software licensing and confidentiality. Her work often includes multiple jurisdictions and close coordination with foreign lawyers.
Anna's practice has focused on the IT sector since 1997. She regularly advises clients about large-scale IT projects, including the management of risk in ongoing projects, termination and exit. Anna has acted in some of the largest and most complex IT cases including De Beers v Atos Origin, and is well regarded for her commercial approach. She also acts for clients in disputes arising out of the licensing of software and the misuse of confidential or proprietary information.
Anna is a Fellow of the Society of Computers and Law and a member of its Advisory Board. She is a member of the IADC and is Chair of its International Arbitration Committee. Anna is also a trustee of the charity, Full Fact.
Credentials
BA (Hons) History, University of Leeds
Admitted in Republic of Ireland (non-practicing)
CPE and LPC, College of Law
Qualified 1997
Partner in private practice since 2005
What others say
"Anna is professional, clear on what's asked for and comes back in a timely manner." Chambers and Partners 2024
"Anna is engaged, supportive, and presents advice her advice well and responsively. She's business-friendly and a trusted adviser." Chambers and Partners 2024
"She's pragmatic and gets things done." Chambers and Partners 2024
"Anna Cook's status as a leader in the field of technology is well deserved. She is a very good lawyer and technically very able. But she really shines with her ability to understand, work with and deliver for her clients." Legal 500 2024
"Anna Cook: a market leader in technology and communication whose client focused approach and understanding of the marketplace sets her apart from the competition." Legal 500 2024
"Anna Cook is a very savvy, experienced litigator with a phenomenal knowledge of the IT and software licensing sectors." Legal 500 2024
"Anna Cook is extremely calm, measured and clear in her advice. Protects the interests of the client at all times." Legal 500 2024
"Anna Cook has sound judgement, an infectiously enthusiastic leadership style and a good sense of humour." Chambers and Partners 2023
"Anna Cook is recommended for high-stakes software licensing disputes. She also advises on contract risk and termination strategy." Chambers and Partners 2023
"She is reachable, smart, creative and results-oriented." Chambers and Partners 2023
Anna "is very experienced and super bright." Chambers and Partners 2023
"Anna Cook is one of the stars of this sector. She is always on top of client and legal issues, is always good humoured, and is a real team player with a rare skill at explaining complex technical matters." Legal 500 2023
"Anna Cook specialises in outsourcing disputes and counsels users and suppliers of IT systems on risk and contract management, confidentiality and licensing disputes." Legal 500 2023
"Anna Cook thinks deeply about strategy, and offers very clear and sound advice on why we should take certain actions. She is able to gain a good understanding of complex issues quickly and presents the arguments effectively in court documents. Like her colleagues at Bristows, she is very easy to work with." Legal 500 2023
"Anna Cook is a highly experienced IT disputes lawyer, who knows the implementation, outsourcing and software licensing markets extremely well. Anna has a very engaging manner, is great with clients, and often disarms opponents." Legal 500 2023
"Clients love Anna Cook - she's extremely down to earth, she understands the technologies very well and she can speak their language very ably." Chambers and Partners 2022
"What makes Anna Cook stand out is her approach and attitude. She is always very accessible and responsive but also always a joy to work with as her approach is supportive, friendly and positive." Legal 500 2022
"Anna Cook is an excellent lawyer and has first rate technical skills and knowledge." Legal 500 2022
"It is no surprise [Anna] has a very loyal client base." Legal 500 2022
"Toby Crick provides great advice and support on commercial matters and likewise Anna Cook from a contentious perspective. Both are genuinely interested in our sector and what we do which makes a big difference." Legal 500 2022
"Anna Cook has a deep understanding of the technology and IP sector, and is doing an outstanding job for us." Legal 500 2022
"[Anna Cook] She is highly responsive, engaging and knowledgeable, and it is incredibly reassuring having her looking after us, confident in the knowledge that we are getting the best possible advice and guidance." Legal 500 2022
"Anna Cook and her team are very hands-on and approachable." Legal 500 2022
"She [Anna Cook] really puts in the time in the tech industry as a whole, and does a lot for the industry." Chambers and Partners 2021
Anna Cook is "a very good litigator." Chambers and Partners 2021
"Anna Cook is recommended for high-stakes software licensing disputes." Chambers and Partners 2021
"Anna Cook is incredibly client focused, a pleasure to work with, has immense technical knowledge, an astute tactical brain and is a great team player. It is no surprise she has a loyal following of clients." Legal 500 2021
"Always calm, Anna is a pleasure to deal with." Legal 500 2021
"She [Anna Cook] is great at coming up with innovative solutions to complex legal and commercial problems. " Legal 500 2021
"Anna Cook is extremely bright, knowledgeable (both on the technology and legal side) and very commercial." Legal 500 2021
"Anna Cook is a standout partner: she combines a first-class intellect with tremendous enthusiasm, and is a pleasure to work with. " Legal 500 2021
Anna is "very bright, responsive, commercially minded and a pleasure to deal with." Legal 500 2021
"Anna Cook displays a high level of attention to technical and legal detail, and recognises and distills the important features of any case". Legal 500 2020
"She [Anna Cook] is a great listener, a creative thinker and her advice is accurate." Chambers and Partners 2020
"Anna Cook is recommended for her handling of high-value IT disputes. Her client base includes multinational digital media companies and financial services infrastructure providers." Chambers and Partners 2019
"Anna Cook 'tailors advice and strategic suggestions to clients' requirements'." Legal 500 2019
Anna Cook is particularly noted for her work in technology litigation, and she represents both suppliers and customers when IT contract disputes arise. She is valued for her commercial awareness, with commentators noting that she has "a progressive in-houser's view of the way technology works." Chambers and Partners 2018
Recommended For
Information Technology & Outsourcing
Telecoms (leading individual)
Information Technology Law
Information Technology and Outsourcing
IT and Telecoms (leading individual)
Information Technology Law
Related Articles