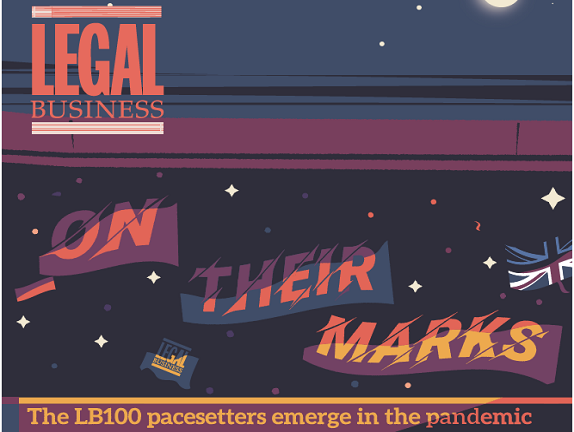 Bristows appears in the second half of the LB100 list, and Legal Business recognises our dispute resolution capabilities as well as our lawyers' technology knowledge as it refers to us as one of the "strongest disputes and tech firms" together with Kingsley Napley, Stewarts and Wiggin.
The article focuses on our performance and quotes Joint Managing Partner Liz Cohen's opinions on female leadership in the legal sector,  and the firm's priorities in the past year.
Liz spoke about Bristows' focus on its people and the obstacles that the pandemic generated for a management team always looking after all employees. "In a remote environment it can be hard to asses who is not doing well", she noted.
The LB100 doesn't just list London firms by revenue, it asks them to reveal their carbon impact. We're proud to see that we're one of the three firms with the lowest CO2 equivalent per number of lawyers.
This year, notably, we also feature in the top 50 firms by UK revenues only.
The complete issue of the magazine is online here.
Related Articles