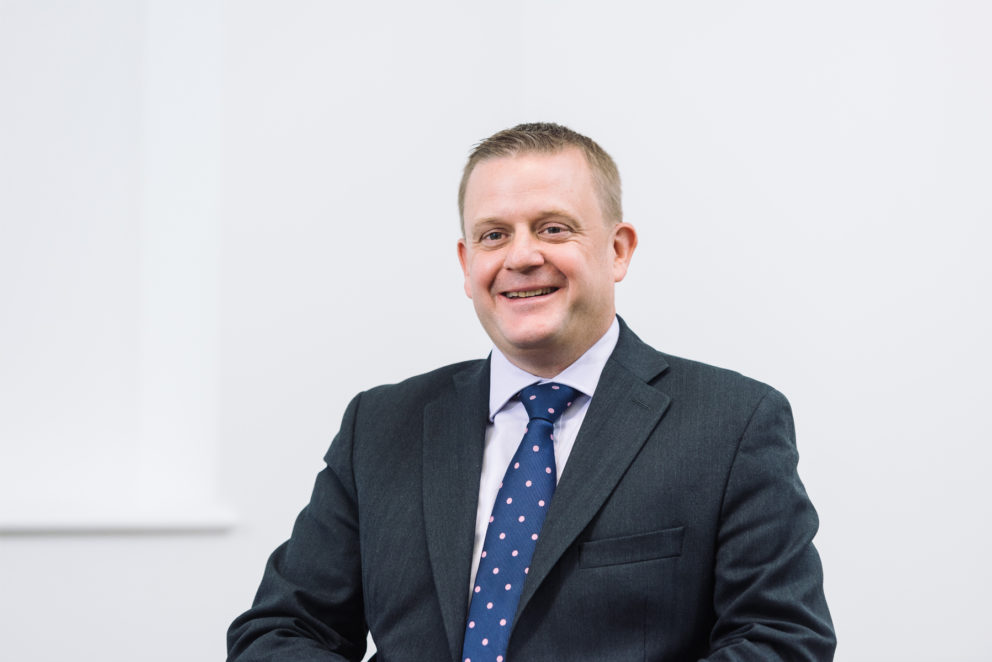 Stephen currently serves as one of the firm's Joint Managing Partners and has 20 years' experience advising across a broad range of EU and UK competition law matters.
Stephen's practice includes distribution agreements, merger control, cartels and anti-trust investigations, abuse of dominance and competition litigation.
Stephen has represented clients before the European Commission and the Competition and Markets Authority in the UK and on appeals both to the European courts in Luxembourg and to the UK Competition Appeals Tribunal. He advised the Société Co-opérative de Production (SCOP), the company operating Eurotunnel's MyFerryLink business, in its landmark appeal. The case was the first ever jurisdictional challenge under the merger provisions of the Enterprise Act to reach the Supreme Court in the UK. Stephen also advised the owners of the Evening Standard and the Independent in the Competition Appeals Tribunal on their successful jurisdictional challenge against the Secretary of State for Culture, Media and Support's attempt to intervene in the sale of a minority stake to overseas investors. More recently, Stephen has been advising Dutch listed home furnishings group Hunter Douglas in respect of the CMA's Phase 1 and Phase 2 reviews of the completed acquisition of 247 Home Furnishings.
Stephen is recognised by his clients as adept at providing pragmatic, commercial advice and his experience spans diverse sectors including life sciences, financial services, retail, manufacturing, telecommunications and technology. He has also has experience of working inside a regulator, having worked at OFCOM, the UK's communication regulator, earlier in his career.
Stephen is fluent in French and is a former Chair of the Law Society's Competition Section, where he remains a member of the Committee.
Credentials
MA Modern and Medieval languages, University of Cambridge
Advocaat bij de Balie te Brussel
Admitted in Republic of Ireland (non-practising)
Qualified 2001
Partner 2011
Joint Managing Partner 2022 – present
What others say
"Stephen is easy to deal with and maintains a very good relationship with clients." Who's Who Legal 2023
"Stephen Smith's practice focuses on assisting with complex merger clearance procedures and CMA investigations. In addition to strategic advice, he acts on state aid and distribution-related matters." Chambers and Partners 2023
"A very commercially minded adviser who is able to take a step back and see the big picture, providing sound and pragmatic advice." Chambers and Partners 2023
"Stephen provides a five-star service and really knows his stuff." Chambers and Partners 2023
"He is a joy to work with and is proficient in business partnering." Chambers and Partners 2023
"Stephen is very responsive and understands the whole picture. His advice is pragmatic and highlights where focus needs to be given from a risk perspective." Chambers and Partners 2023
"Exceptional practice co-chair Stephen Smith is an experienced advocate who acts for companies in a range of settings, before a number of regulatory agencies." Legal 500 2023
"Stephen Smith is simply excellent. He just gets it and gets on with it." Legal 500 2023
"Steve Smith is an exceptional competition litigator. He has a wealth of experience which he brings to bear in litigation, quickly understanding both the legal issues and client needs. Steve is honest and pragmatic in his assessments, allowing clients to understand the risks as well as providing high quality analysis and drafting." Legal 500 2023
"The team is led jointly by the 'simply excellent' Stephen Smith and technology and pharmaceutical sector expert Sophie Lawrance." Legal 500 2023
"Steve Smith is a great asset to the Bristows team: approachable, knowledgeable and always willing to spend time to get to know his clients' businesses." Legal 500 2023
"Steve Smith is a great asset to the Bristows team: approachable, knowledgeable and always willing to spend time to get to know his clients." Legal 500 2022
"Steve Smith consistently displays excellent judgement, attention to detail and strategic thinking. His commercial approach and responsiveness make him a trusted adviser to the business." Legal 500 2022
"Steve Smith is solution-focused and decisive." Legal 500 2022
"He [Stephen Smith] makes sure I am up to speed on everything I need to know." Chambers and Partners Global 2021
"Solution-focused and decisive." Chambers and Partners Global 2021
Stephen Smith "impresses with his calmness under pressure, attention to detail and approachability." Chambers and Partners 2021
"Stephen Smith is a world-class adviser." Legal 500 2021
Stephen Smith "is very bright and technically brilliant, but also down to earth and a pleasure to work with." Legal 500 2021
"Steve Smith has shown true professionalism during a recent case. He is objective, clear, nice and coordinates the work in a very efficient way." Legal 500 2021
"He [Stephen Smith] makes sure I am up to speed on everything I need to know." Chambers and Partners 2020
Stephen Smith is "solution-focused and decisive" Chambers and Partners 2020
"Stephen Smith is very impressive and really takes the time to understand his clients' commercial objectives". Legal 500 2020
Stephen is "a pleasure to work with." Legal 500 2020
Stephen Smith is "very down to earth, unflappable, calm, measured and easy to get on with." He advises on merger filings, competition law investigations and distribution matters. Chambers and Partners 2019
Stephen Smith acts for clients from the TMT and retail industries on both transactional and contentious competition law issues. According to clients, he is "very down-to-earth, easy to understand, very pragmatic and very easy to build a relationship with." He recently assisted the members of the British Brands Group with competition compliance issues. Chambers and Partners 2018
"Stephen Smith (who joined from RPC, is providing strategic advice to the British Brands Group in relation to the operation of the Groceries Supply Code of Practice. Other recent work includes advising Denon and Marantz in respect of the European Commission's investigation into suspected anti-competitive practices in the EU." Legal 500 2017
"Stephen Smith has a broad competition practice. One source notes he is "enthusiastic about his clients and one of the most commercial lawyers I have worked with: practical, efficient, always willing to take a view and come to a workable solution." Chambers and Partners 2017
Recommended For
EU and Competition (leading individual)
Expert Guides for Competition and Antitrust
Who's Who Legal Competition Future Leaders
Competition Team of the Year
Related Articles