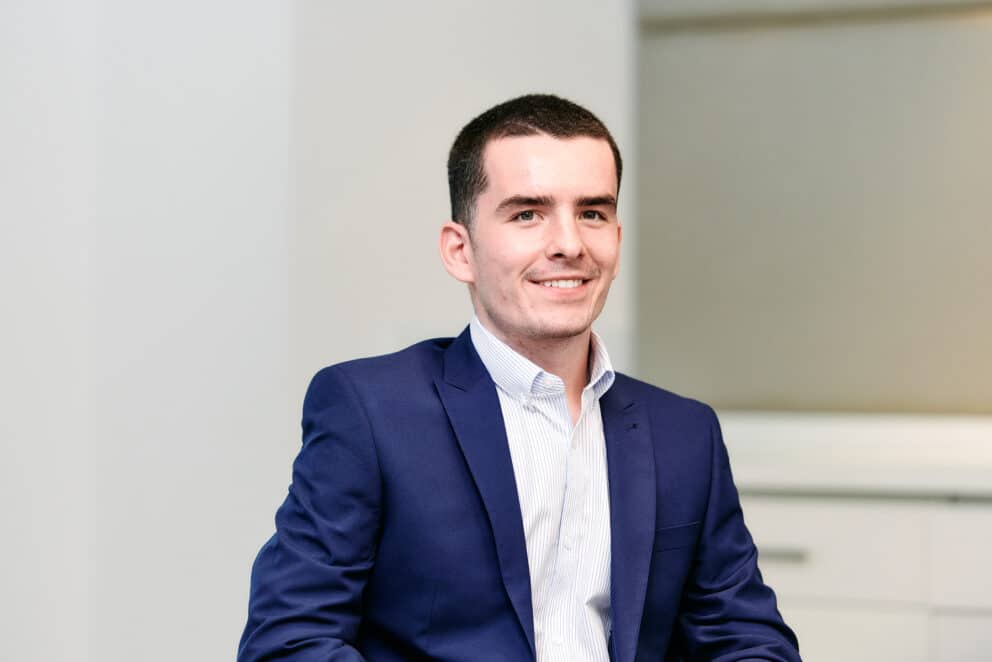 While I enjoyed studying Chemical Engineering at University, I realised after working in a lab during a summer internship that it was not the right career choice for me. I felt slightly unsure about what my future career looked like. I wanted to work in a more dynamic and collaborative environment but still wanted continue to use my background in science.
After exploring various options – including potentially becoming a patent attorney – I ultimately decided to focus on the solicitor route. Choosing to become an IP lawyer felt the most natural choice for me as not only could I continue to use my science background but I would also have the freedom to work with a variety of people, businesses and technology.
"After realising that becoming an IP solicitor was the right choice for me, I started to focus my search on law firms with top IP practices: applying to Bristows was a no brainer!"
The interview process at Bristows was rigorous but I truly felt that the partners wanted to get to know more about me. They asked about my hobbies and were keen to know more about my non-science work experience. Throughout the interview process I got a glimpses of the firms culture and experienced firsthand the friendliness of everyone that works here.
So far in my first year I have sat in two 6 month seats; competition and patent litigation. In competition I conducted lots of legal research and even got to have a first attempt at drafting a merger notice – which was a very cool experience!
I have been kept busy in patent litigation working across a mixture of technology and life science matters. I have sat in lots of meetings with experts and drafted numerous letters to the other side. I have definitely felt my project management skills improve since being in pat lit- it is the trainees responsibility to keep track of the deadlines and to organise all various the meetings and calls, which is quite a lot of responsibility.
Joining a cohort of 10 trainees has also been a major plus for my experience here. We all get on with each other really well and you definitely feel part of the firm and not lost in in a sea of trainees as can sometimes be the case in other firms.
The firm has been so welcoming since I joined and there are loads of opportunities to join clubs and attend social events run throughout the year which is great for trainees to meet everyone at the firm and not just those in the departments which you sit.
Alex Mocanu
Trainee Solicitor
Credentials
MEng, Chemical Engineering, University of Nottingham
GDL , BPP Law School
LPC, BPP Law School
Hear from other Bristows trainees