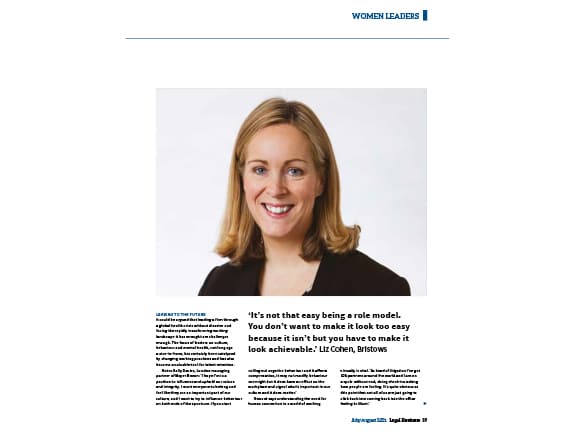 Women leaders are not the majority in the legal business yet, but their presence and style of management is having an effect on the industry. Legal Business published a "Women of the revolution" feature in the August issue where women in senior leadership roles explained their point of view.
Bristows' joint Managing Partner Liz Cohen spoke about the importance of diversity in all its form in successful businesses and the difficulties of her role. She stressed that role models need to be honest about their struggles, but also "have to make it look achievable."
Liz is also quoted in the "Last Word" column of the magazine as she shares her thoughts about the significance of listening to all voices and points of view to become successful company leaders.
Related Articles