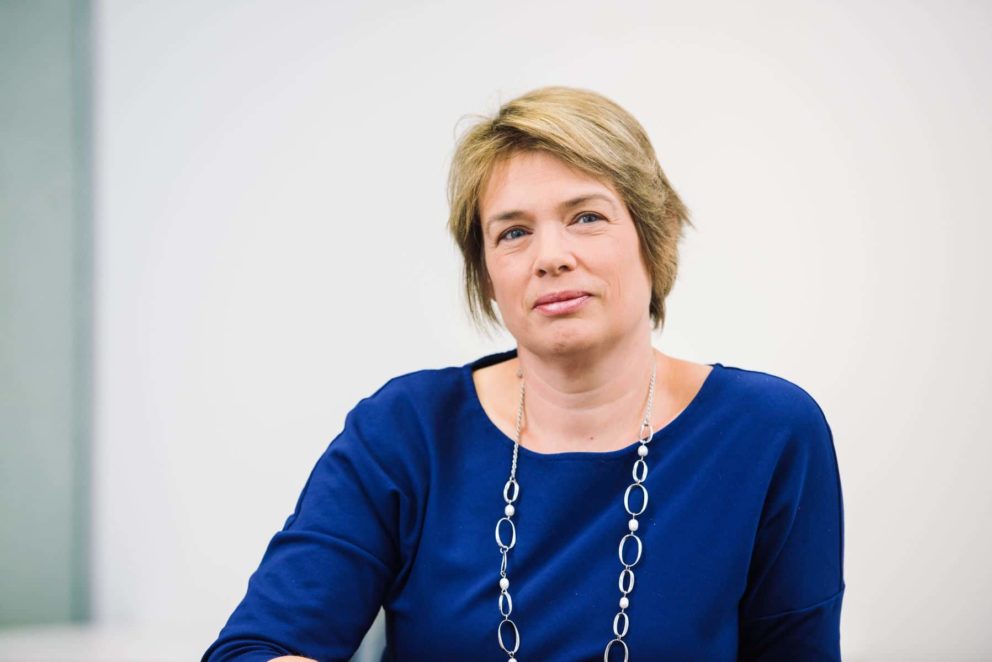 What is your expertise / specialism?
Competition / antitrust for tech and life sciences companies
Describe yourself in 3 words
Lawyer / parent / multi-tasker
What advice would you give someone doing your job?
Watch for trends… an irritating government/European Commission policy usually won't last forever.
Best tech gadget growing up?
It's a toss-up between Crazy Chefs and my hi-fi
Hobbies
Cycling, Scandi noir, spending time with my children
Most memorable moment of your career
A very kind person once described something I had done as 'phenomenal'!
Who would you most like to get stuck in a lift with and why?
I'd rather walk up the stairs with pretty much anyone…
What others say
"The level of understanding she has of the industry area is so high that you don't just feel like you are in safe hands, you feel like you are talking to someone who 100% understands the environment." Chambers and Partners 2023
"Sophie is a pleasure to work with and she made herself available for discussions and responses at short notice." Chambers and Partners 2023
"Sophie Lawrance is intellectually sharp and hard working. She has fantastic in-depth knowledge of the law and is great at handling complex disputes." Chambers and Partners 2023
"The team is led jointly by the 'simply excellent' Stephen Smith and technology and pharmaceutical sector expert Sophie Lawrance." Legal 500 2023
"Sophie Lawrance gives excellent concise advice. She and her team are very responsive and user friendly." Legal 500 2023
"Sophie Lawrance has a fantastic understanding of all issues on the competition law/intellectual property interface. Always a pleasure to deal with." Legal 500 2023
"Sophie Lawrance is one of the finest competition lawyers in the City. Her analysis is always spot on. She is a fine advocate – both in writing and orally in regulatory hearings. And she can always be relied on to give accurate advice, which she then distils into the right tactical move for the clients to achieve their aims." Legal 500 2023
"The 'fantastic' Sophie Lawrance draws superlative praise from various blue-chip clients, which turn to her for representation in consumer technology and pharmaceutical sector proceedings." Legal 500 2023
"Sophie Lawrance has a fantastic understanding of all issues on the competition law/intellectual property interface. Always a pleasure to deal with." Legal 500 2023
Sophie "has a rich understanding of competition law and is focused on delivering for her clients." Chambers and Partners 2022
"Sophie Lawrance has a prominent practice in contentious competition matters, assisting clients with CMA investigations and allegations of anti-competitive behaviour, with significant experience in standard-essential patents and FRAND litigation." Chambers and Partners 2022
Sophie "has a rich understanding of competition law and is focused on delivering for her clients." Chambers and Partners Europe 2022
"Sophie has an exceptional client base (she worked for ZTE in the famous Supreme Court case) and is able to both navigate highly complex issues and drive creative and novel global strategies." Legal 500 2022
"Sophie Lawrance has a fantastic understanding of all issues on the competition law/intellectual property interface, especially in relation to all issues FRAND-related." Legal 500 2022
"Sophie Lawrance is always up to date on all matters FRAND and beyond, quick with technical details and a pleasure to work with." Legal 500 2022
"Sophie Lawrance - Always a pleasure to deal with." Legal 500 2022
"Sophie Lawrance has a fantastic understanding of all issues on the competition law/intellectual property interface." Legal 500 2022
"Sophie has an exceptional client base (she worked for ZTE in the famous Supreme Court case) and is able to both navigate highly complex issues and drive creative and novel global strategies." Legal 500 2022