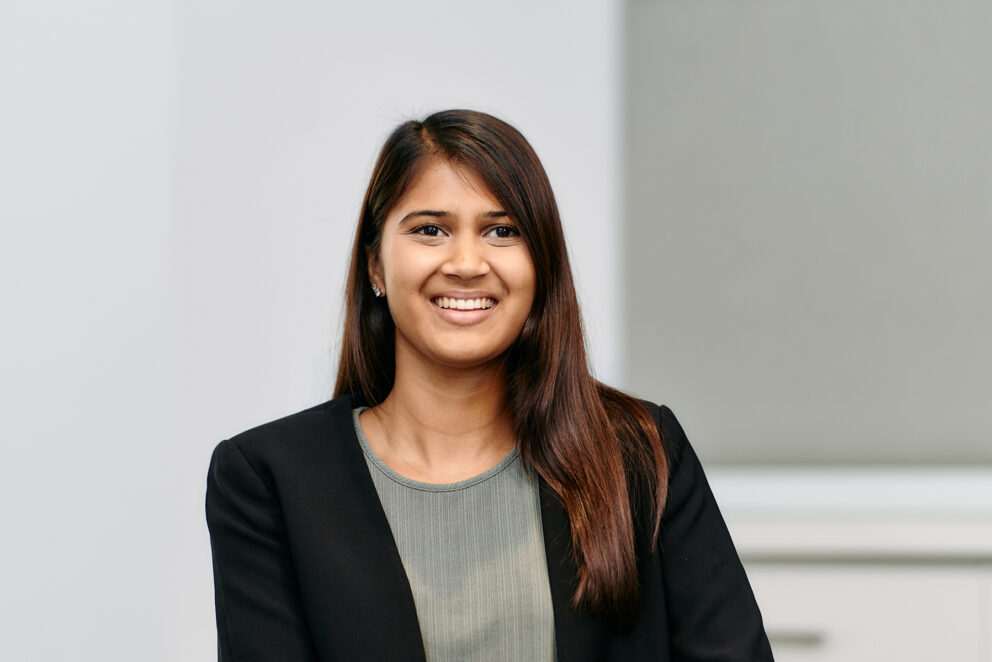 I studied Law at university which led me to undertake work experience that confirmed I wanted to pursue a legal career. However, in considering what kind of firm I wanted to join and complete my training contract with, it was important for me to find a place that I suited, both in terms of interests and the working environment.
I chose to apply to Bristows' spring workshop as I was drawn to their reputation in IP having enjoyed studying it at university. The guaranteed IP focus during a training contract at Bristows appealed to me, but during the workshop I realised Bristows had so much more to offer as a full service firm. Many firms advertise themselves as having an open work culture, but I definitely experienced the friendly nature of Bristows during the workshop. I was surprised at how easy it was to speak to people across the whole firm, and that people remembered me from the workshop when I went through the interview process, and even now – two years later on my training contract!
"I have felt welcome and included as well as been given a number of engaging tasks."
The interviews I had at Bristows were really enjoyable and I could tell that the firm was interested in me as a person rather than just what I could do for them. This has been reflected in how I have found my time at Bristows so far. I have felt welcome and included as well as been given a number of engaging tasks, all within my first few months. Bristows' events returned just in time for the start of my training contract so it has been great to socialise in person with people at the firm, and this has only confirmed to me that I made the right choice in joining Bristows.
Naina Mangrola
Trainee Solicitor
Credentials
Law LLB, University of Nottingham
Legal Practice Course, BPP University
Hear from other Bristows trainees