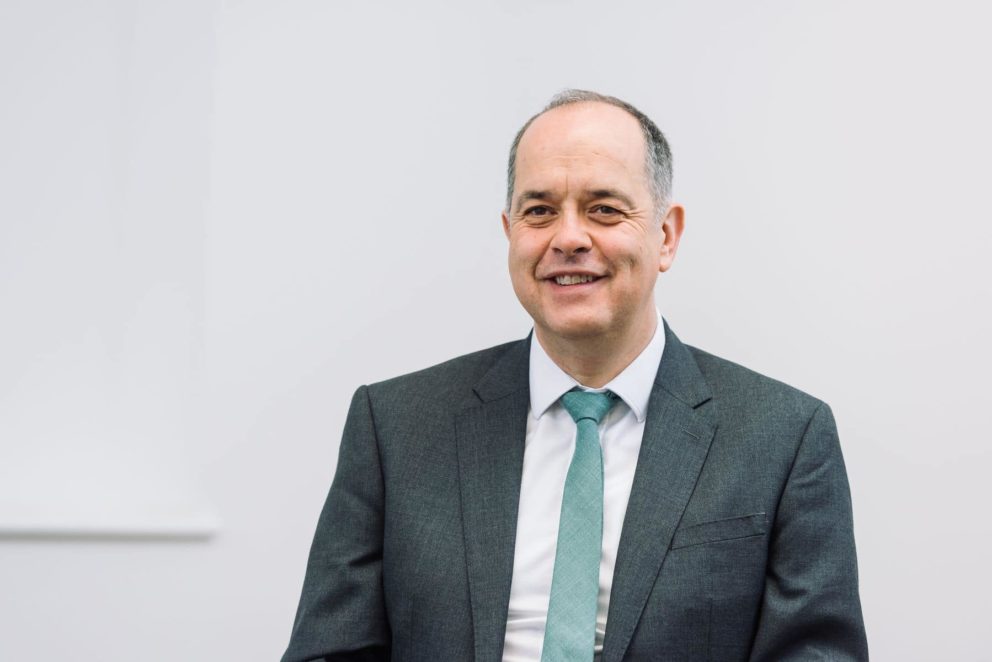 What is your expertise/specialism?
"IT Lawyer" – everything from data and software, to internet and outsourcing. A lot of my work revolves around how US companies handle personal data, so this is probably my "nich" (as my US clients would say).
Describe yourself in 3 words?
Welsh veggie boffin
What is the most memorable moment of your career?
My spur of the moment decision ten years ago to return from in-house to Bristows. It wasn't something that I planned, and it just sort of happened. Sometimes it's better just to go with your instincts.
What advice would you give someone doing your job?
Work hard, be nice to everyone you meet and be as pragmatic as possible.
Who would you most like to get stuck in a lift with and why?
Elvis. I'd tell him to go easy on the burgers.
Best tech gadget growing up?
My Sinclair ZX81. When I was 12, I started a computer games business, but after a few weeks the headmaster pulled the plug saying, "it might get too big". I think that by this stage we had sold 5 copies.
Hobbies?
Kung fu, cycling, photography, travel
What others say
"Mark is incredibly knowledgeable and genuinely deserves his reputation as one of the leading data protection experts in the UK market." Chambers and Partners 2023
"Mark is the best privacy counsel in the UK and Europe, and possibly the world." Chambers and Partners 2023
"He understands the complexity and/or importance and is able to breakdown and explain the most complex of issues to seasoned privacy attorneys and to non-attorneys alike." Chambers and Partners 2023
"He has such respect for his clients and will pivot their attention or allegiance at the first opportune moment." Chambers and Partners 2023
"Mark is very sharp in terms of the technology and the law." Chambers and Partners 2023
"Mark is a great communicator, extremely reliable, pragmatic and has a depth of knowledge of privacy law and its practical implementation." Chambers and Partners 2023
"Specialist Mark Watts leads the firm's data protection team and handles a range of data and privacy matters for numerous multinational traditional media publishers." Legal 500 2023
"Mark Watts is one, if not the, best solicitors in the industry. Working in the space of privacy for 20 years, it's refreshing to get insights from Mark on complex data processing arrangements and guidance on domestic challenges that are culturally driven rather than DPA or objective focused." Legal 500 2023
"'Mark Watts is a real superstar. His deep technical expertise pared with a very commercial and pragmatic approach and calm and reassuring delivery are a great combination." Legal 500 2023
"He has a great client base and he's known as a pragmatic lawyer." Chambers and Partners 2022
"Mark Watts understands the raw business of technology, data protection and the academics of intellectual property, and he's also a really nice human being." Chambers and Partners 2022
"Mark Watts demonstrates an exceptional knowledge of compliance and enforcement in the data protection market and offers extensive experience in the representation of clients before regulatory bodies. He counts some of the most well-known global companies." Chambers and Partners 2022
"Practice head Mark Watts 'very effectively combines expertise across law and technology' and is well versed in global compliance projects." Legal 500 2022
"Mark Watts stands out across the industry; he's pragmatic, precise, dynamic and clear." Legal 500 2022
"Mark Watts has a huge intellect and experience in his field but always manages to explain it in the simplest of ways." Legal 500 2022
"Mark Watts is the calm, wise voice whatever the crisis." Legal 500 2022
Recommended For
Technology, Media and Telecoms (hall of fame)
Data Protection, Privacy and Cybersecurity (hall of fame)